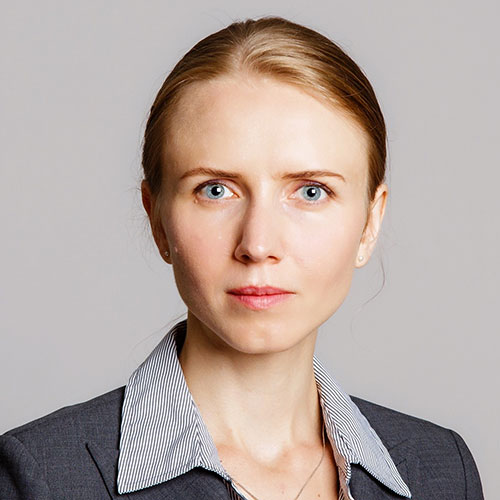 Viktoria Bondar
Viktoria Bondar is a Senior Business Intelligence Consultant at Trivadis AG. Trivadis AG is an independent IT service provider in the areas IT consulting, system integration, solution engineering and IT services.
---
About
Viktoria Bondar is a Senior Consultant at Trivadis AG. She started her IT carrier after her IT-Systems Engineering study at Hasso-Plattner-Institute for over ten years now. In the last years she has been working in different roles (i.a. as a Project Manager, Requirements Engineer or Developer) helping her customers in diverse industries to realize Data Warehouse and Business Intelligence solutions through the entire DWH/BI life cycle und all phases of Business Intelligence projects. Besides her consulting work she gives training courses in diverse disciplines.
IBCS® Certified Consultant
Viktoria Bondar has successfully completed the IBCS® certification for successful design of reports and presentations at the HICHERT+FAISST IBCS Institute in March 2017.
Work samples
Reseller report
The online retail 'OnlineShop' has many web shops in different European countries. Many times per year some overview reports are generated. Bellow you can see a typical reseller report.
The new IBCS® report gives a better overview of the sales situation in the DACH region, allows to compare different web shops/countries at a glance and to understand deviation reasons.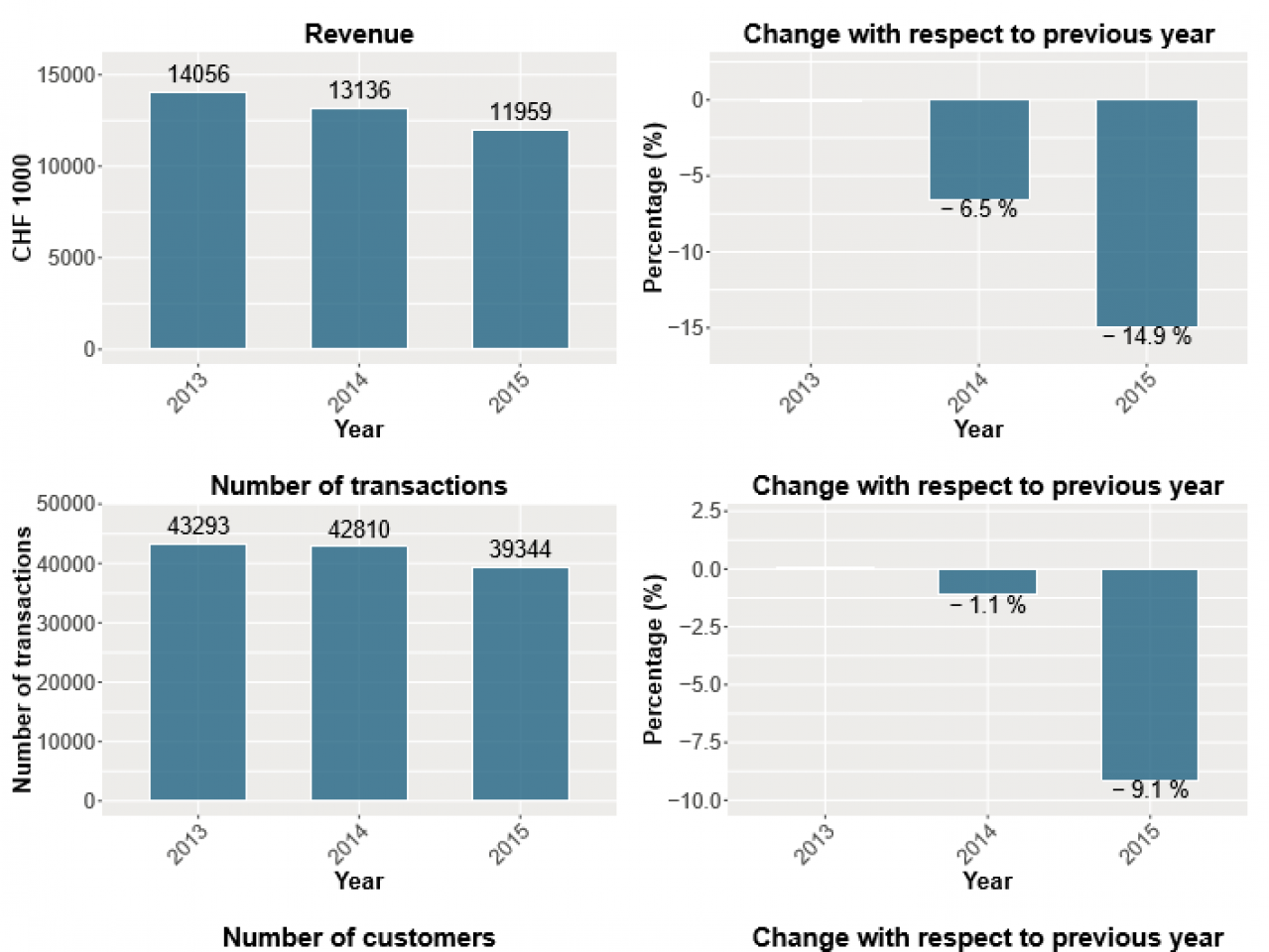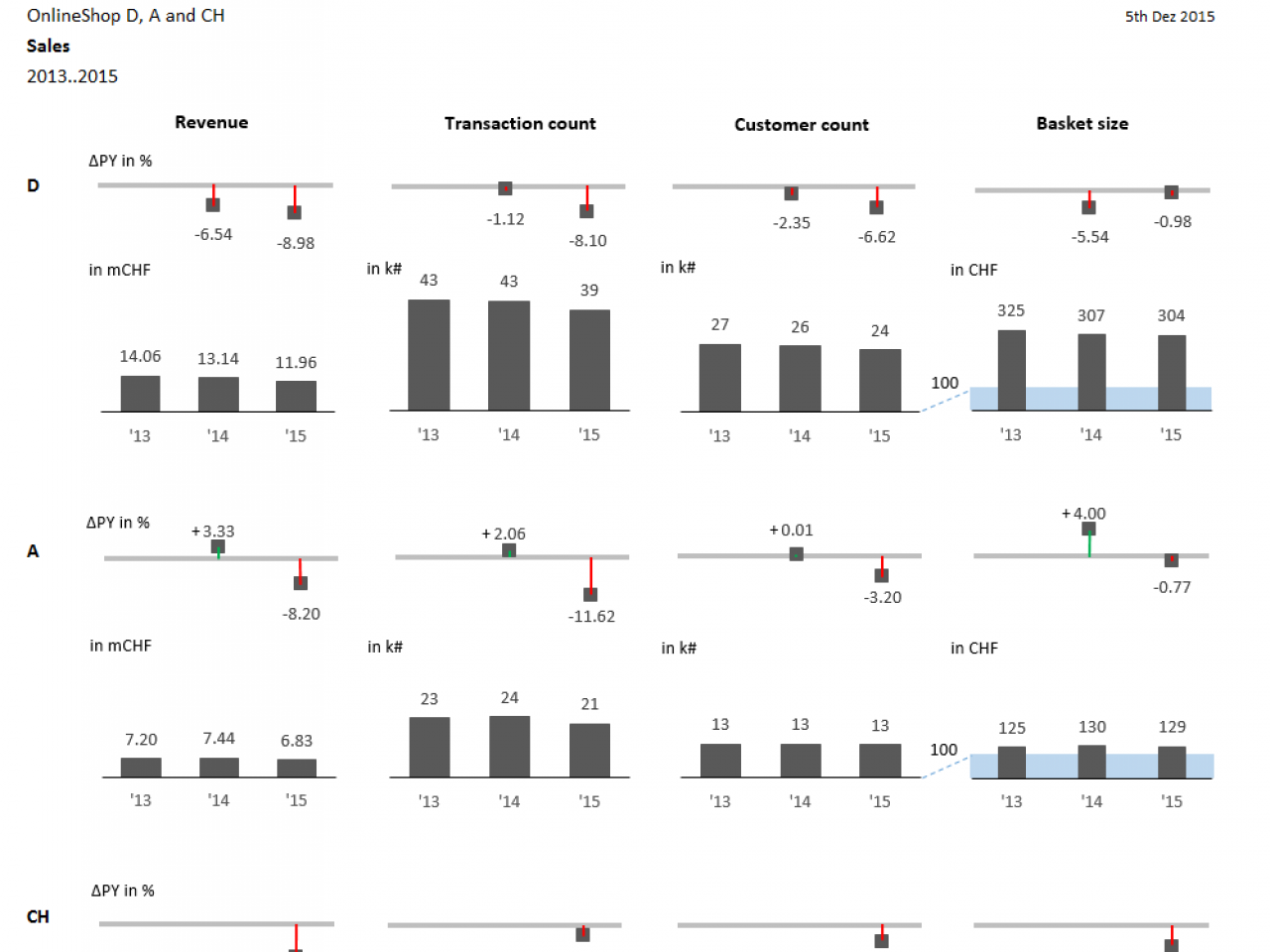 Before recreation ...

... and after
Sales development
The market garden 'Grüner Daumen AG' sells different kinds of plants. The management of the company uses different dashboards. According to the company the original dashboard presented here gives an overview of its sales in a specific period. However, the visualization rather represents a strategic assortment analysis. The purpose of this visualization is to find out where the sales volume comes from. Therefore, it would make sense to split this report in two areas or single reports:
Sales per product group in the selected year
Seasonal sales development per month in the selected year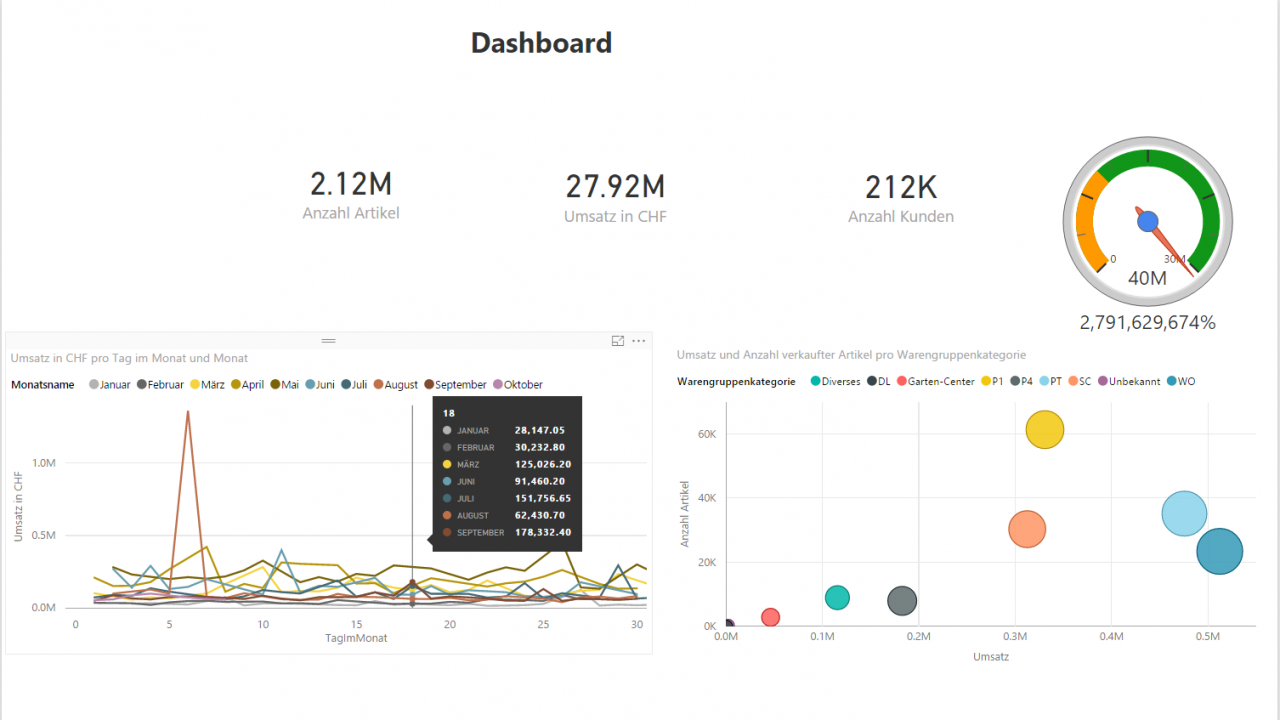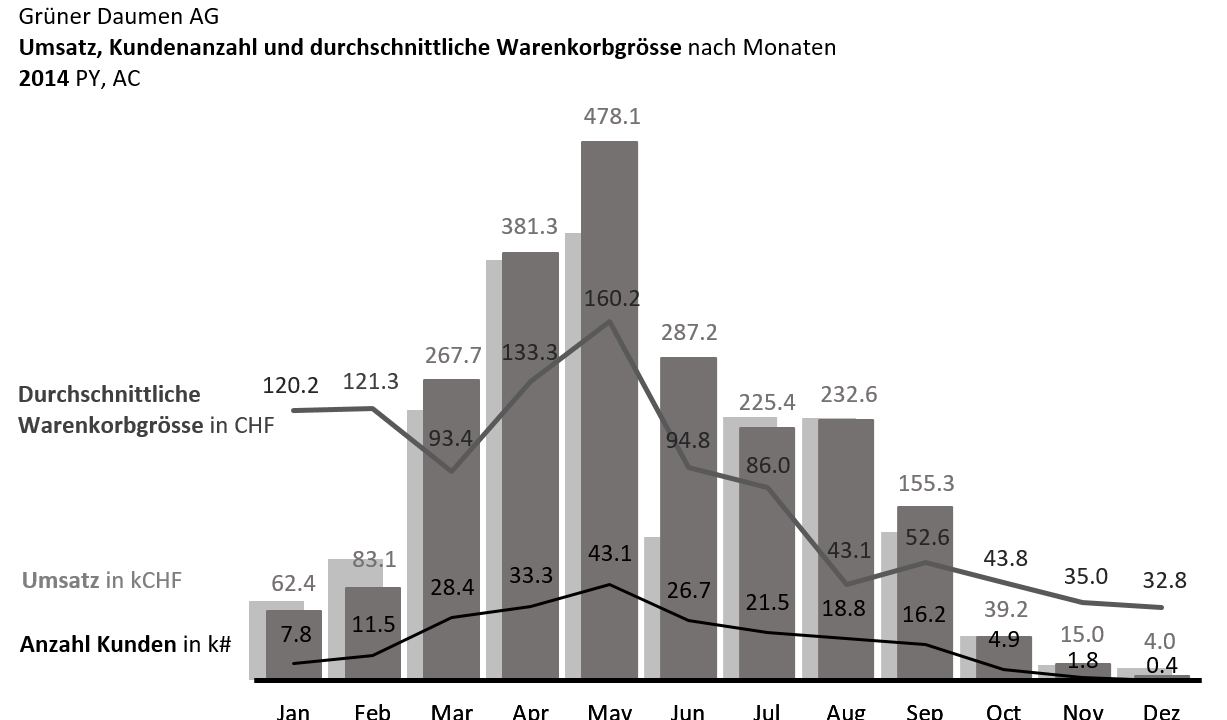 Before recreation ...

... and after (report 1) Sales per product group in the selected year

... and after (report 2) Seasonal sales development per month in the selected year