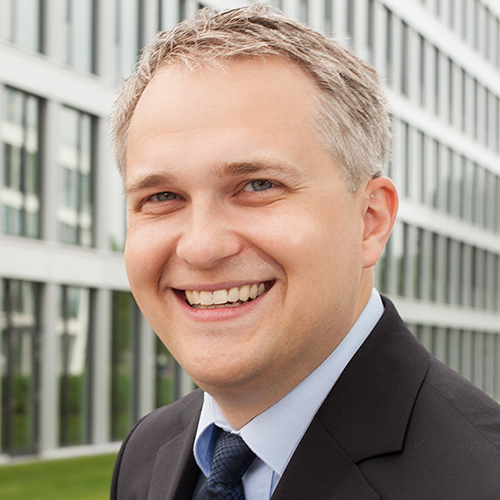 Grischa Rehmer
Grischa Rehmer is Senior Consultant and Senior Solution Architect IBM Cognos TM1 at gmc² GmbH. The company combines professional know-how as an IBCS® Certified Provider with implementation expertise as an IBM partner in the Cognos environment.
---
About
Diplom Informatiker Grischa Rehmer studied computer sciences with a specialization in media and economics at the University of Applied Sciences Bonn-Rhein-Sieg. He started his BI consulting career at  gmc² GmbH in autumn 2004. Today, he is both Senior Consultant and Senior Solution Architect IBM Cognos TM1 and deals with the topics of Business Intelligence, reporting, forecasting and planning, controlling, leadership development, quality management in the logistics, telecommunications, pharmaceuticals, financial services, and aviation industries. He is a certified IBM Cognos TM1 Developer and Administrator and has implemented a variety of business intelligence projects for corporations and SMEs.
Leadership in Visual Business Analytics has been a strategic goal for gmc² since the beginning. Following this target, Grischa Rehmer develops complex reporting solutions, based on the SUCCESS formula of IBCS®, using IBM Cognos TM1, Microsoft and the self-developped gmc² ReportController since 2008.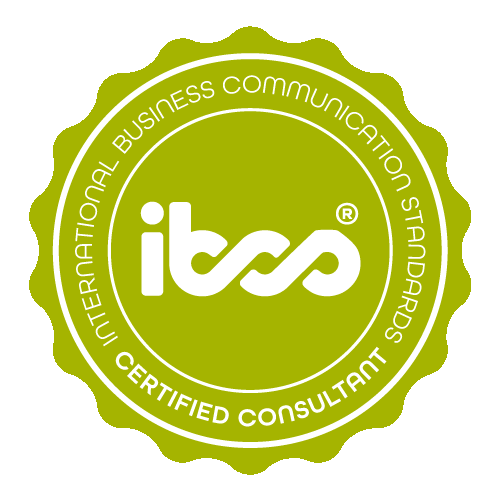 IBCS® Certified Consultant
Grischa Rehmer has successfully completed the IBCS® certification for successful design of reports and presentations at the HICHERT+FAISST IBCS Institute in September 2014.
Work samples
All samples are implemented with IBM Cognos TM1, Microsoft and the gmc² Report-Controller.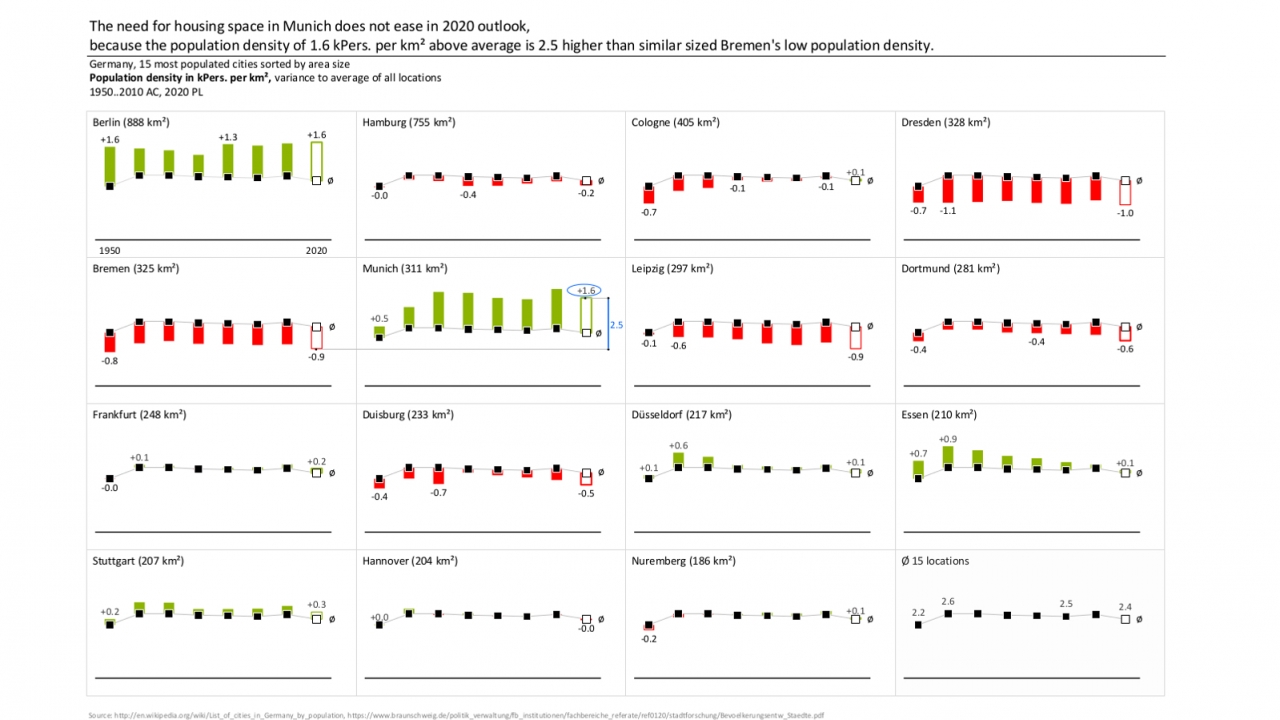 Population density distribution The population density distribution in Germany is presented for the years 1950 to 2020. Small multiples were used, because they deliver ideal capabilities for presenting the ratio 'population density in deviation from the average of all cities'. The cities were ranked by area size, so the message can be clearly delivered.

Vacant office space The grouped bar graphs represent the first level of the vacancy of the German states grouped by East and West. The second and third levels show the deviations in absolutes and percentage. The message is supported by the highlighted absolute deviations.