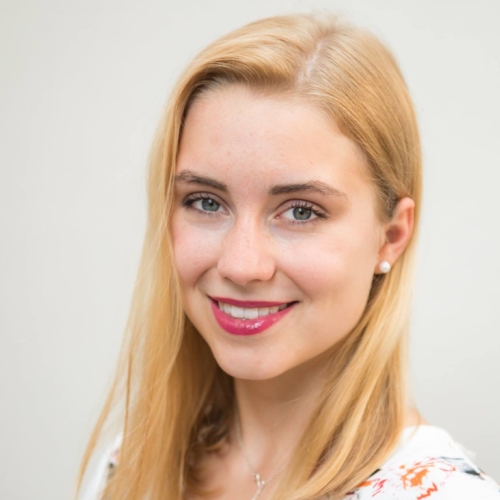 Melanie Holzapfel
Melanie Holzapfel works as Data Scientist at SAP since 2019. SAP is a software corporation developing enterprise software.
---
About
Melanie Holzapfel studied physics at the University of Dresden, University of Heidelberg and at the University of York. After earning her degree, she started at SAP in 2019 as Data Scientist. She works with SAP Analytics Cloud and the SUCCESS formula of IBCS® on designing dashboards, consultation for customers, and increasing adoption.
Recently she and colleagues wrote a book about "Dashboard design with SAP Analytics Cloud", which will be out summer 2021.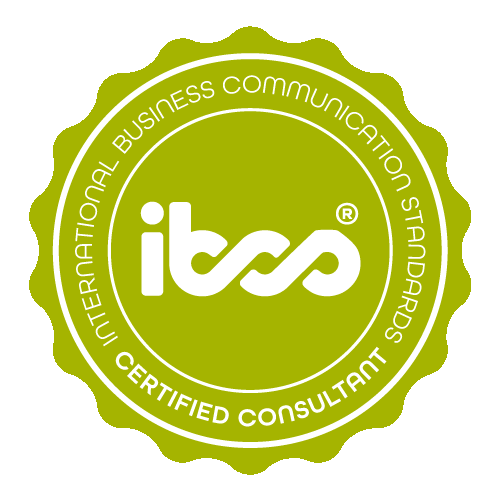 IBCS® Certified Consultant
Melanie Holzapfel has successfully completed the IBCS® certification for successful design of reports and presentations at the HICHERT+FAISST IBCS Institute in April 2021.
Work samples
Both work samples are created in SAP Analytics Cloud. The first one is showing an analytical report, the second sample is showing a planning scenario.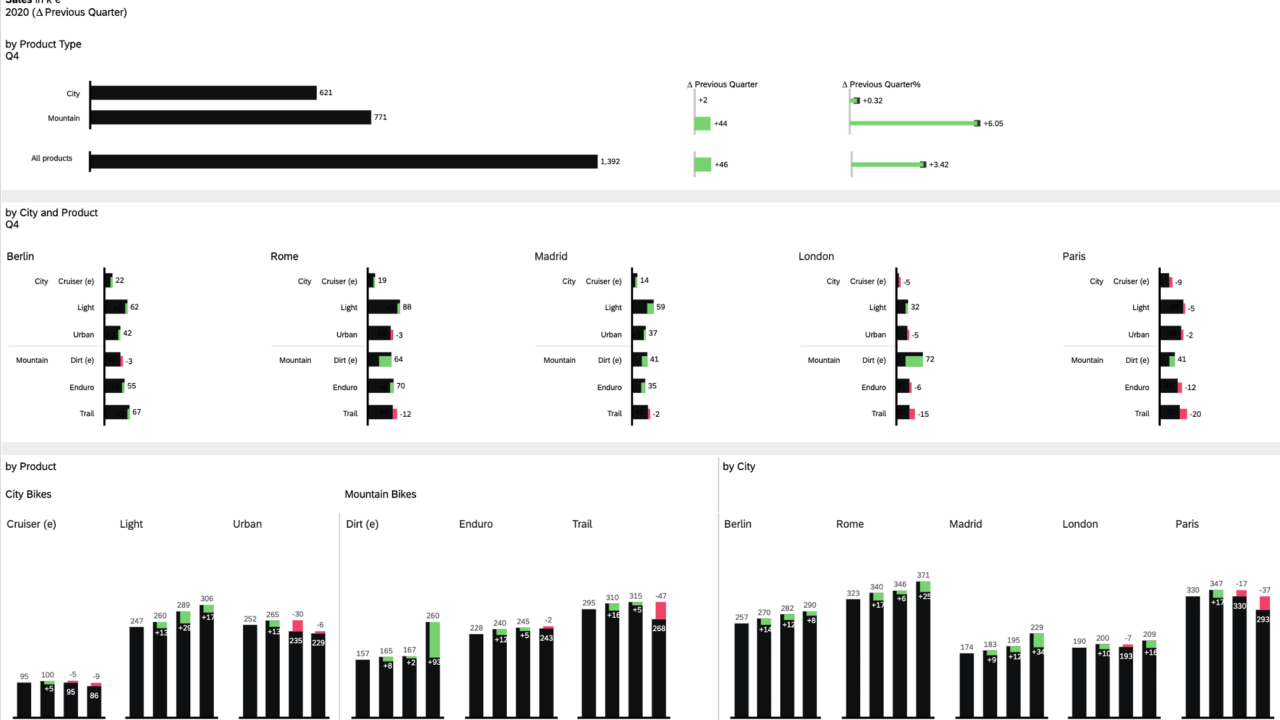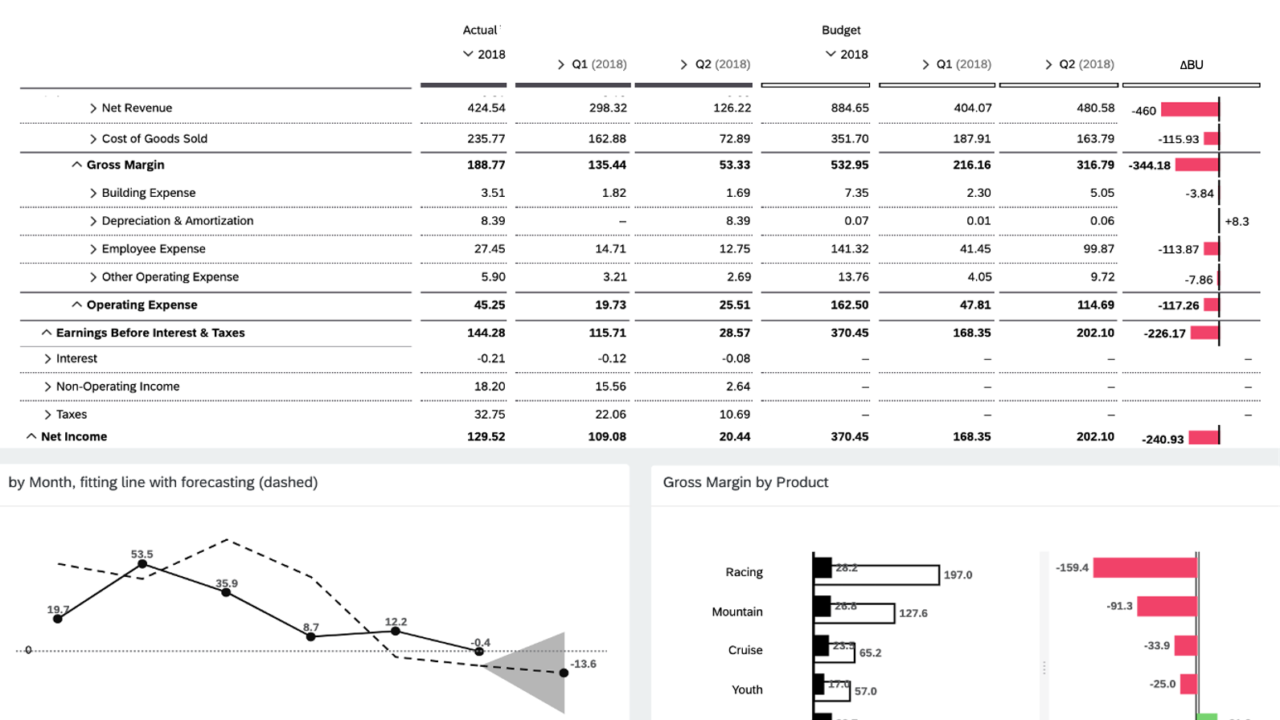 Work sample 1 This sales overview dashboard shows the sales results of 2020. Dimensions, or categories, in which the data is broken down, are the product type, product, and city.

Work sample 2 This dashboard shows the composition of the Net Income in 2018 H1. It is compared to the planned value and the table displays the business calculation behind the net income. Lastly, a fitted trend and the gross margin is included to understand the reason behind this result better.