Ravi Sattineni
Ravi Kiran Sattineni is currently working as an Analytics Consultant at Swisscom. Swisscom is a Leading Swiss Telecommunication Company and offers SAP Consulting Services in the areas of Business Intelligence, Data warehouse, BI Strategy, Big Data and Predictive Analytics.
---
About
Ravi Kiran Sattineni has studied Masters in Business Consulting at Hochschule Furtwangen und has been working as a Business Intelligence/Analytics Consultant for the last seven Years. In addition to the IBCS® certificate, Mr. Sattineni is also a Certified Consultant in SAP BW, SAP BusinessObjects Web Intelligence and SAP BusinessObjects Platform. At Swisscom his focus is mainly on providing SAP BusinessObjects Reporting, SAP Business Warehouse und Cloud Analytics Consulting Services to the Clients.
Before Swisscom, Mr. Sattineni has worked at Deloitte and Atos Germany also in the area of Business Intelligence with focus on Automobile, Banking, Pharmaceutical and Public Services industries. Mr. Sattineni is a fluent German and English speaker.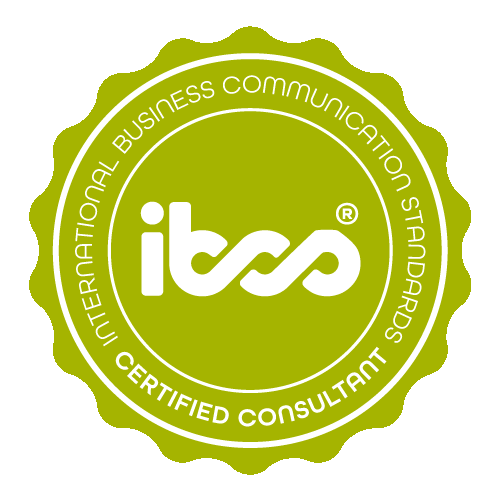 IBCS® Certified Consultant
Ravi Sattineni has successfully completed the IBCS® certification for successful design of reports and presentations at the HICHERT+FAISST IBCS Institute in December 2018.
Work samples
All work samples are created in SAP Analytics Cloud.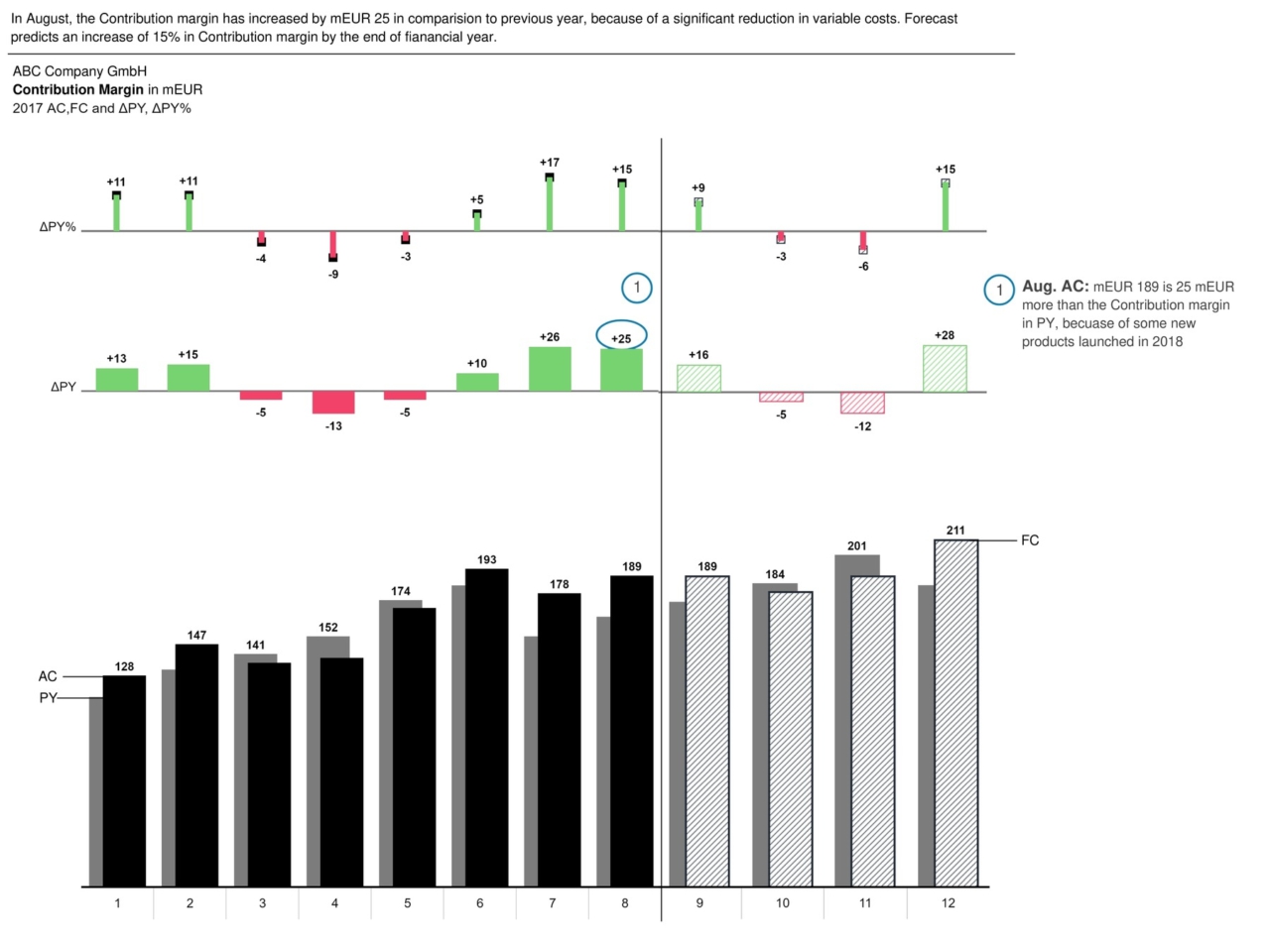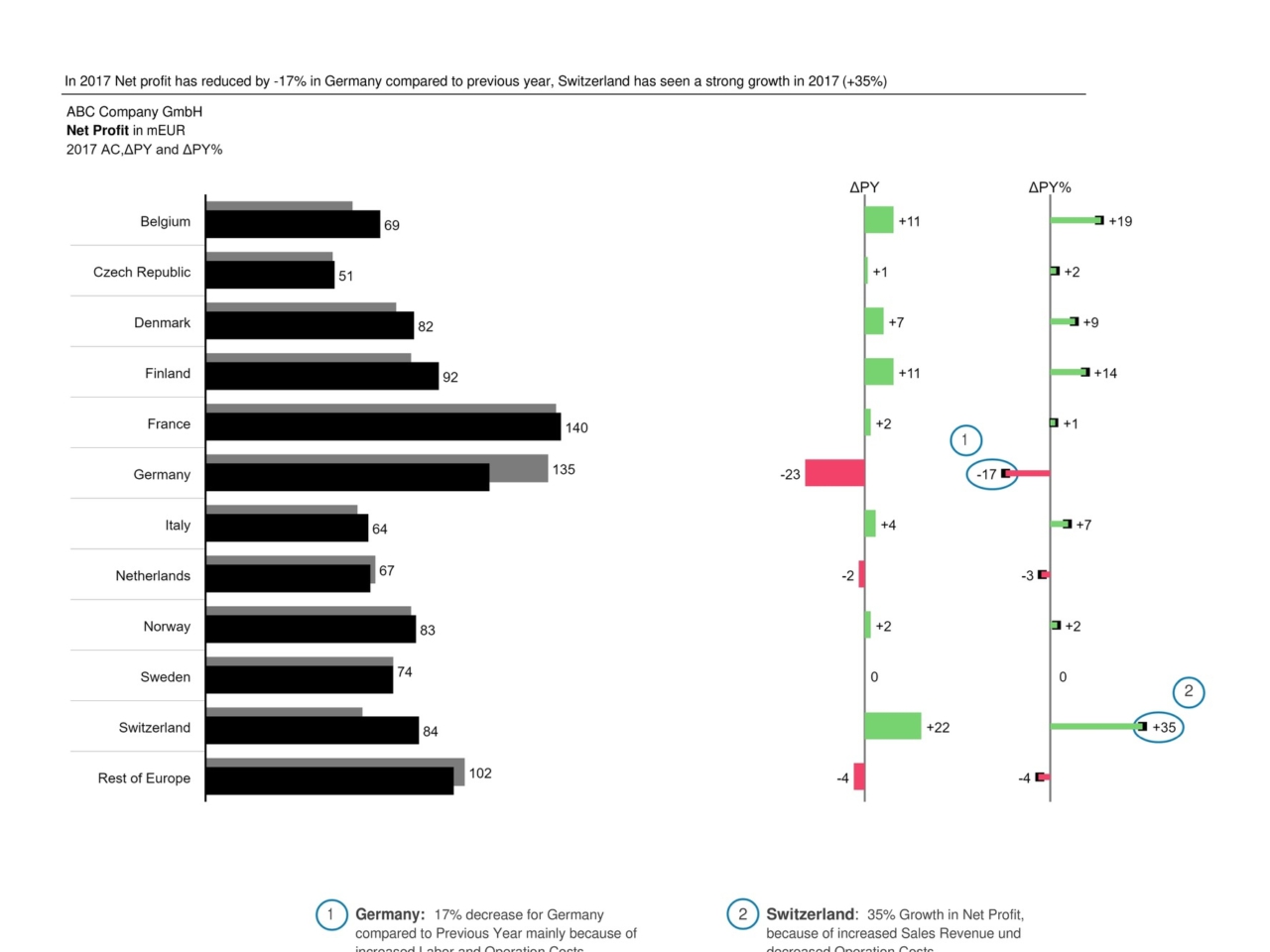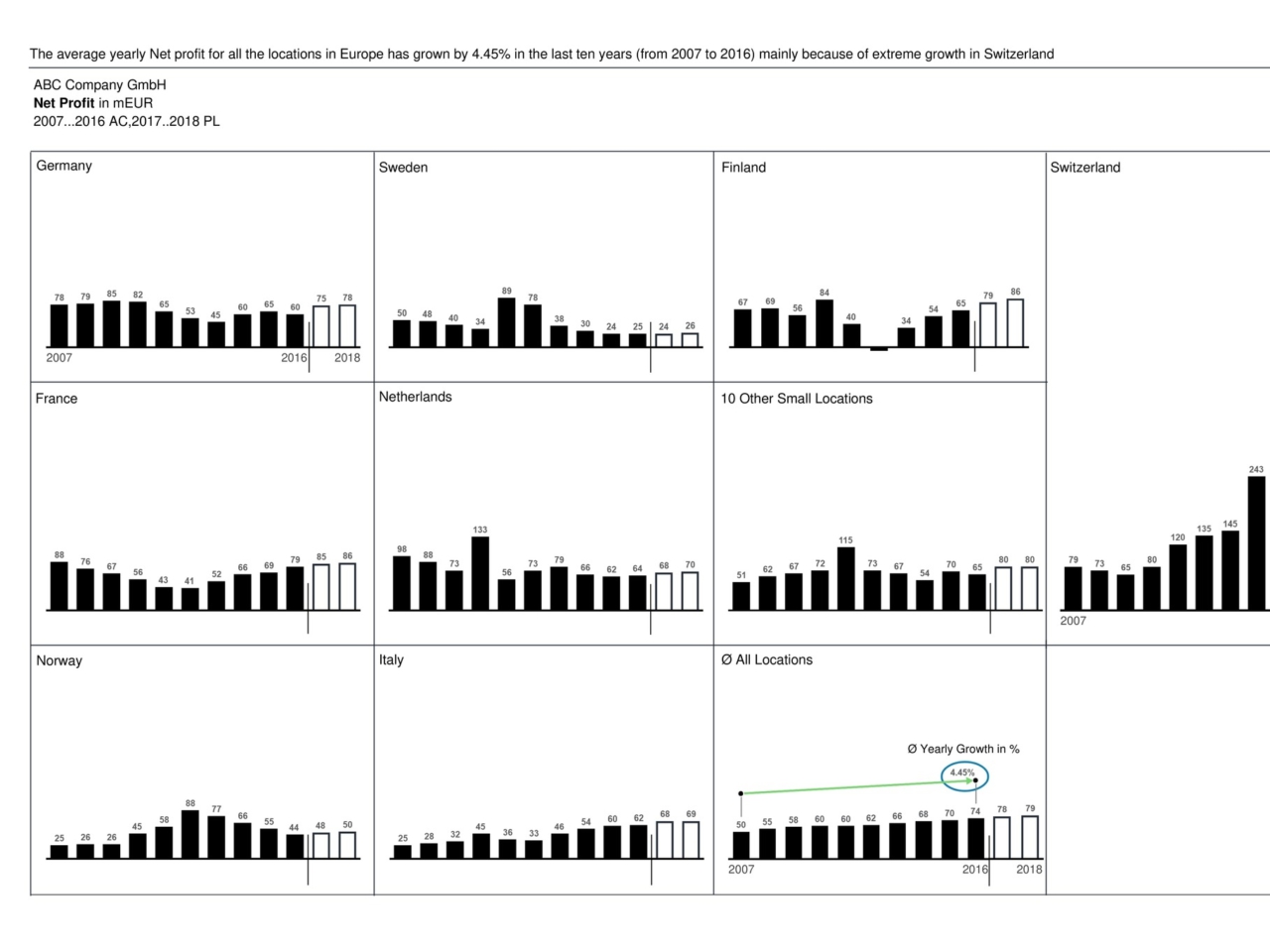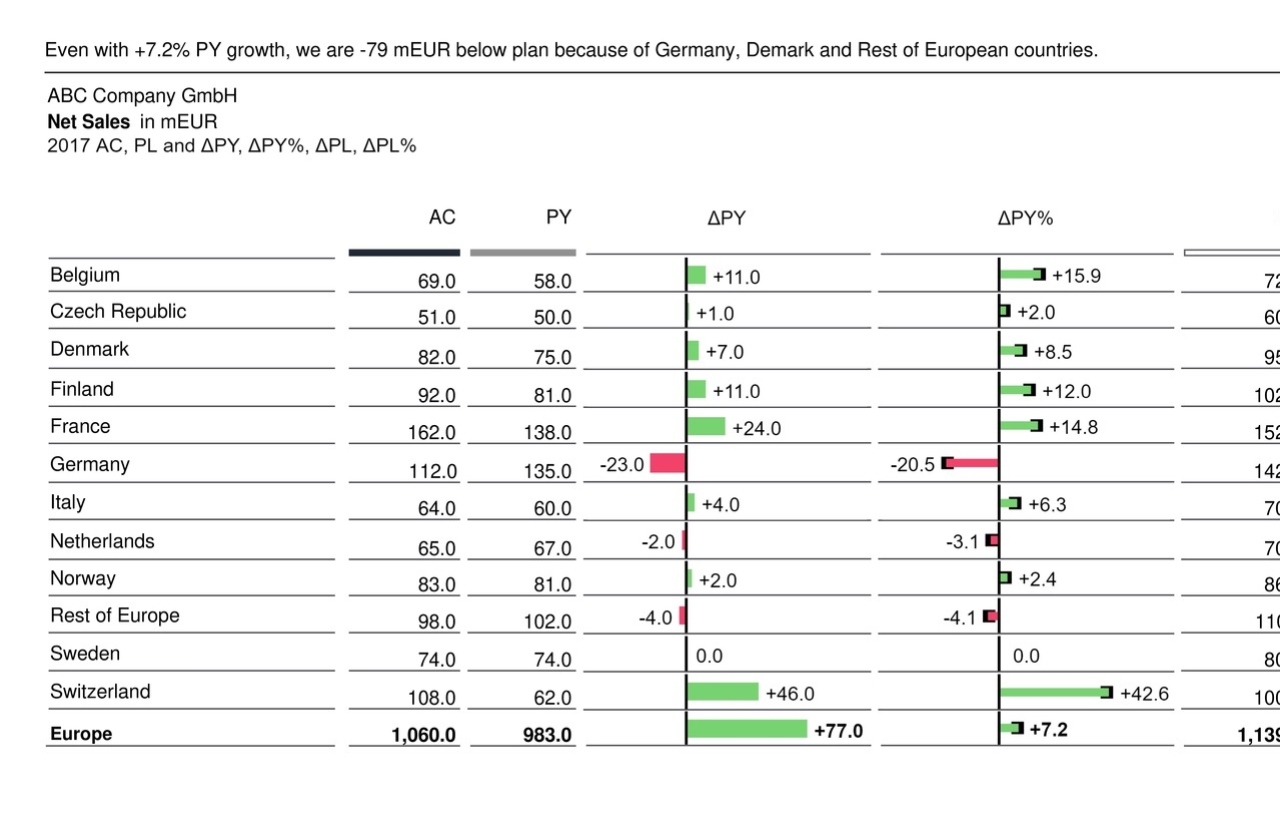 This sample shows the Contribution Margin for ABC Company (dummy company) over different business scenarios like Actual, Previous Year and Forecast. In the graph the Actual values are compared against the Previous Year and Forecast values, the variances are visualized according to the IBCS Concept.

This Diagramm shows Net Revenue of ABC Company for AC and PY Scenarios. The absolute and Relative Variances are depicted along with the Main Diagramm as per IBCS Standard.

This Graph depicts the IBCS Condense Principle by visualizing the Net Revenue of ABC Company for different regions by using Small Multiples.

The Table shows the Net Sales in Euros for ABC Company, as well a detailed Comparison between Actual, Previous Year and Plan Values.