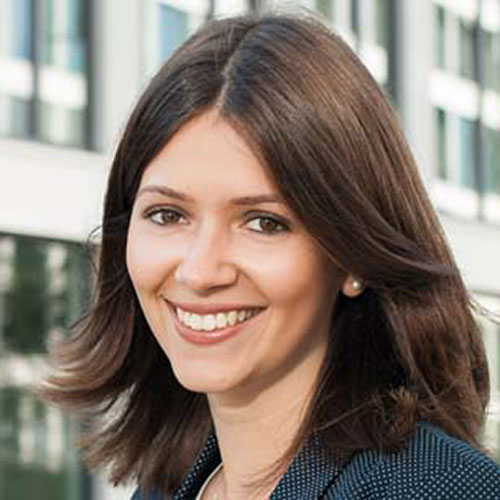 Sina Orth
Sina Orth is a consultant at the consultancy GMC². The experts for business intelligence and data analytics assist companies on their way to intelligent decisions.
---
About
After graduating with a degree in business administration, Sina Orth joined the business intelligence and data analytics consultancy GMC². Since then, she has been supporting customer projects in medium-sized companies and concerns in the areas of controlling, analysis, forecasting, planning, reporting and dashboarding.
Already in her first weeks at GMC², Sina Orth came into contact with the topic of information design. She is particularly interested in how visualizations can be used in a meaningful way. What are suitable visualizations for certain scenarios? She applies the knowledge she has gained and her enthusiasm for the subject to internal and external projects, always keeping in mind the fulfillment of the IBCS® principles.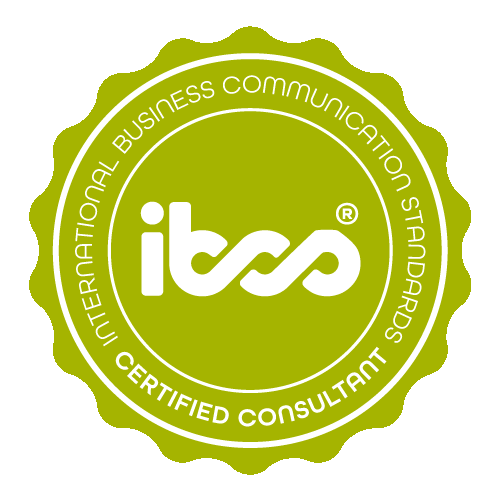 IBCS® Certified Consultant
Sina Orth has successfully completed the IBCS® certification for successful design of reports and presentations at the HICHERT+FAISST IBCS® Institute in August 2016.
Work samples
The work samples are created with the IBCS® Certified Software and example data from a dashboard of a Real Estate company.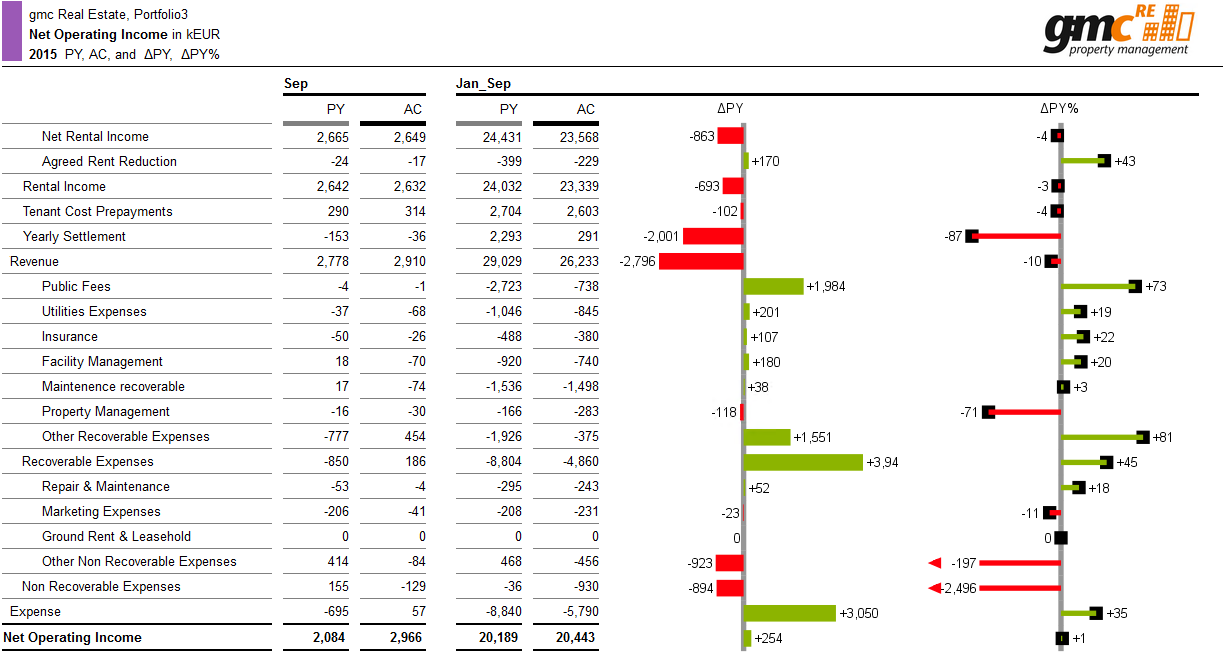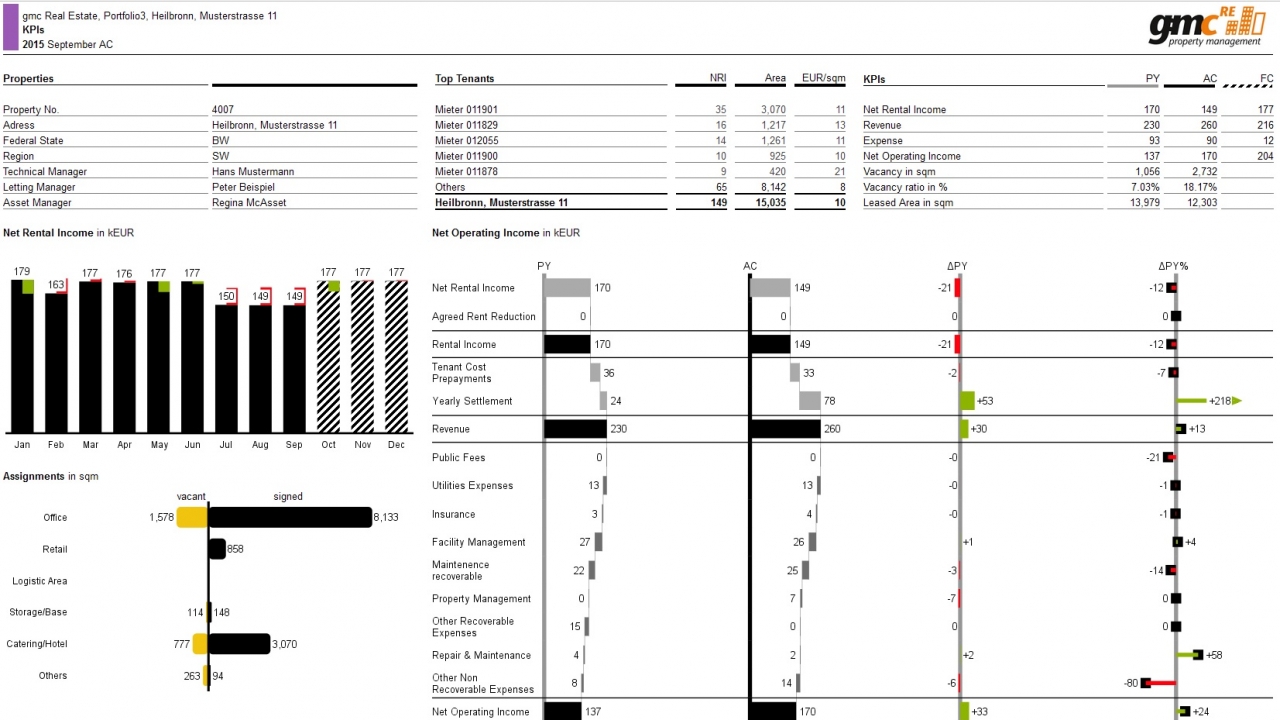 Detailed overview of portfolio level The P&L from Real Estate portfolio 3 of the demonstration data model is shown in tabular form. The values for the reporting month September and the cumulative value (Jan_Sep) are shown in comparison to the previous year. The absolute and relative deviations from an account are illustrated in the visualizations on the right side (for Jan_Sep).

Dashboard 'Start page' of property manager This work sample provides a fast overview of a specific property. The tables provide information on various details. The first visualization shows the development of the Net Rental Income compared to previous year. The 'Tornado' shows the assignment, differentiated by 'vacant' and 'signed', divided according to the types of areas. The waterfall diagram helps grasping the Net Operating Income and other accounts compared to previous year.