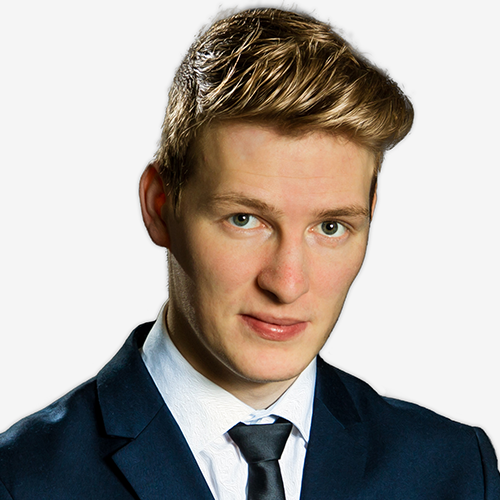 Timo Linde
Timo Linde is a Management Consultant at blueforte GmbH, a management consultancy for business intelligence and visual business analytics.
---
About
Timo Linde joined blueforte GmbH after studying management and engineering (Dipl. Ing.-oec) at University of Hamburg, University of Applied Sciences and Hamburg University of Technology. He works for the visual business analytics segment and advises companies in the introduction and implementation of visualization standards in business communication and analysis.
His vision:
Development of tools that help people understand complex information quickly and comprehensively
Application of current knowledge about human perception of information and the decision-making process
User-friendly design of reports, dashboards, and information to suit customers' specific requirements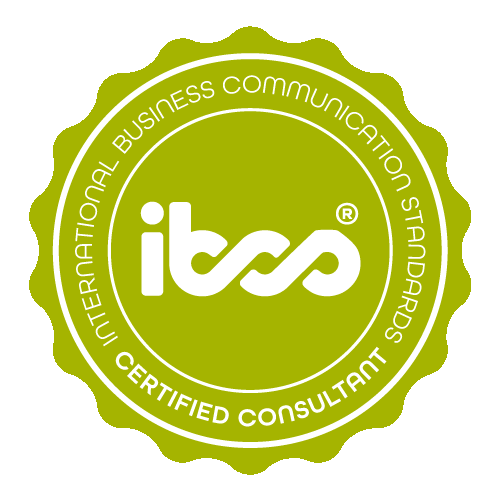 IBCS® Certified Consultant
Timo Linde has successfully completed the IBCS® certification for successful design of reports and presentations at the HICHERT+FAISST IBCS Institute in April 2015.
Work samples
All reports are built in Microsoft Excel 2013.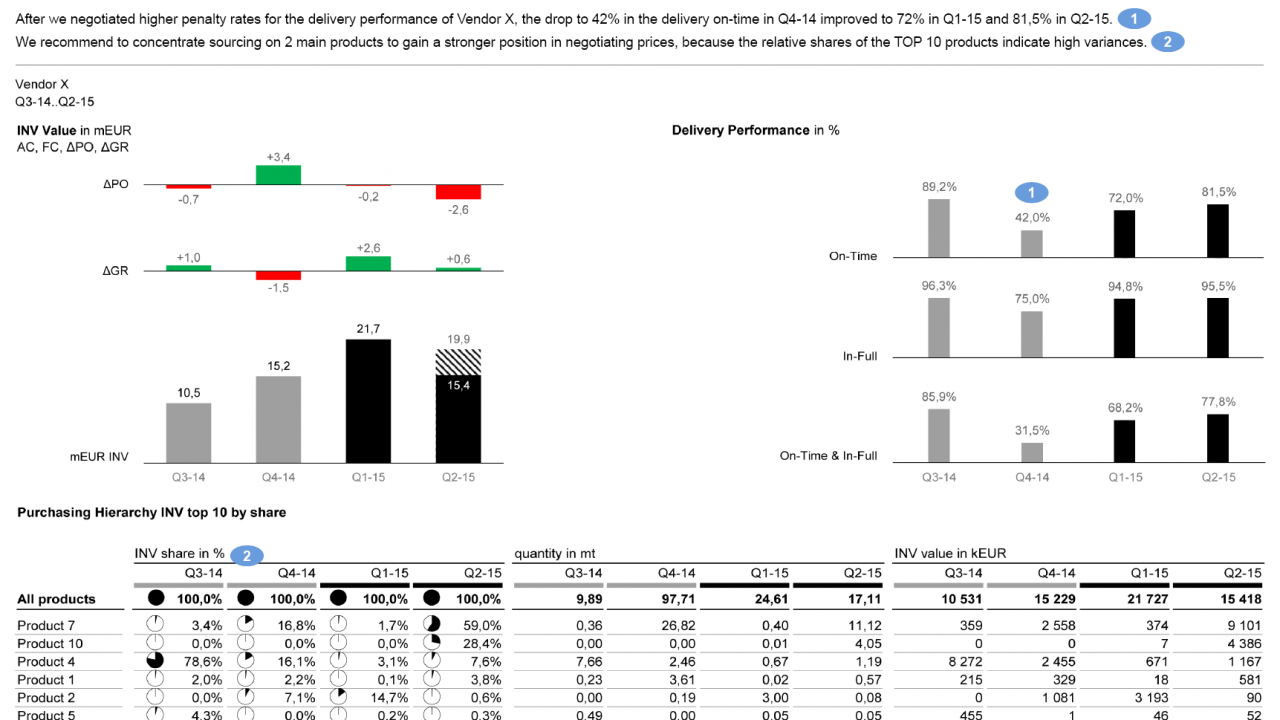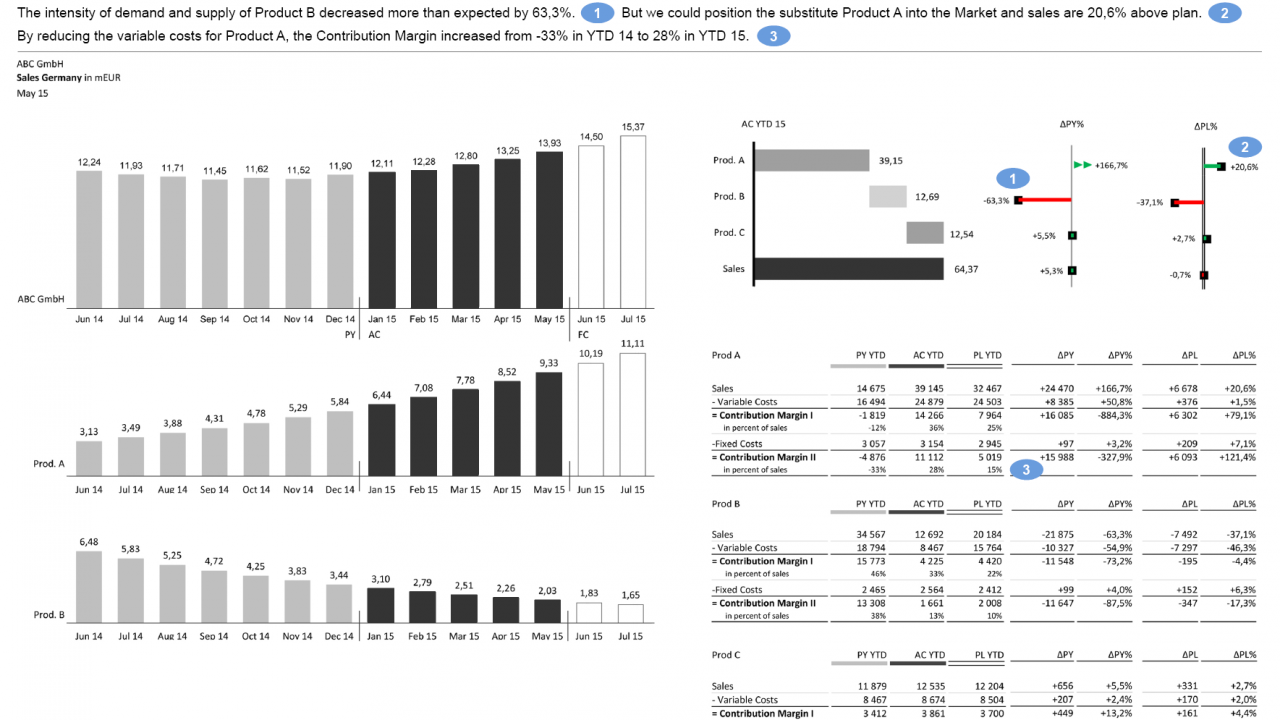 Vendor report This example shows vendor performance and is used as the basis for annual negotiations. The upper left area shows invoice order values (INV) as a column chart with deviations to purchase order value (PO) and goods receipt (GR). The upper right area shows the development of vendor performance indicators. The bottom area consists of a visual table. It displays invoice order value, share from the total, and order quantity of the top ten products ordered from this vendor.

Sales report The left area of this example shows the company's sales from the last 12 months as well as forecast for the next two months in a column chart. The same visualization has been used for the product portfolio below. In the area at the bottom right is a table for every product displaying product profitability calculations. In the upper right, a structure waterfall chart represents cumulated sales of the products as well as variances to the previous year and forecast (YTD).