Ulrich Seidl
Ulrich Seidl is the Founder and Managing Partner of Daikcon GmbH, a company that offers consulting and software services specializing in OLAP systems.
---
About
Ulrich Seidl is a trained geographer and information scientist. Following his studies in Tübingen and Constance, he worked for various major companies and international organizations in Europe and Latin America.
Since 1992, he has worked primarily in the management information systems segment. Amongst others, he was responsible for the introduction of various business intelligence software products in Brazil. Ulrich Seidl has lived in Sao Paulo, Brazil, for 20 years. He is the Founder and Managing Partner of Daikcon, which serves as the partner of HICHERT+FAISST in Brazil.
Daikcon is a company offering consulting and software services specializing in OLAP systems. Daikcon plans and implements BI applications and offers related hotline service and training.
As an IBCS® Certified Consultant, Ulrich provides consulting services to evaluate and redesign reporting and planning systems. He uses for the elaboration of high quality reporting systems IBCS® Certified Software like 'Chart-me' and 'Zebra BI' for whom Daikcon is an authorized sales and implementation partner for Brazil.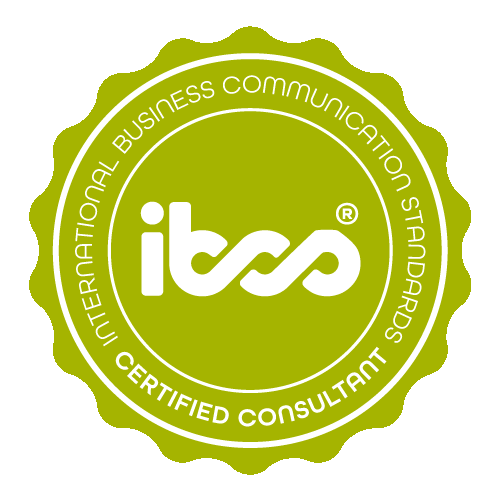 IBCS® Certified Consultant
Ulrich Seidl has been awarded the IBCS® certification for successful design of reports and presentations for his long-term cooperation with Rolf Hichert on the implementation of the SUCCESS rules in Microsoft Excel.
Work samples
Structural presentation
By means of a double column chart with legends attached on both sides structural changes over time can be easily represented. The chart shown is based on a prototype for the representation of project financing structures in consulting businesses.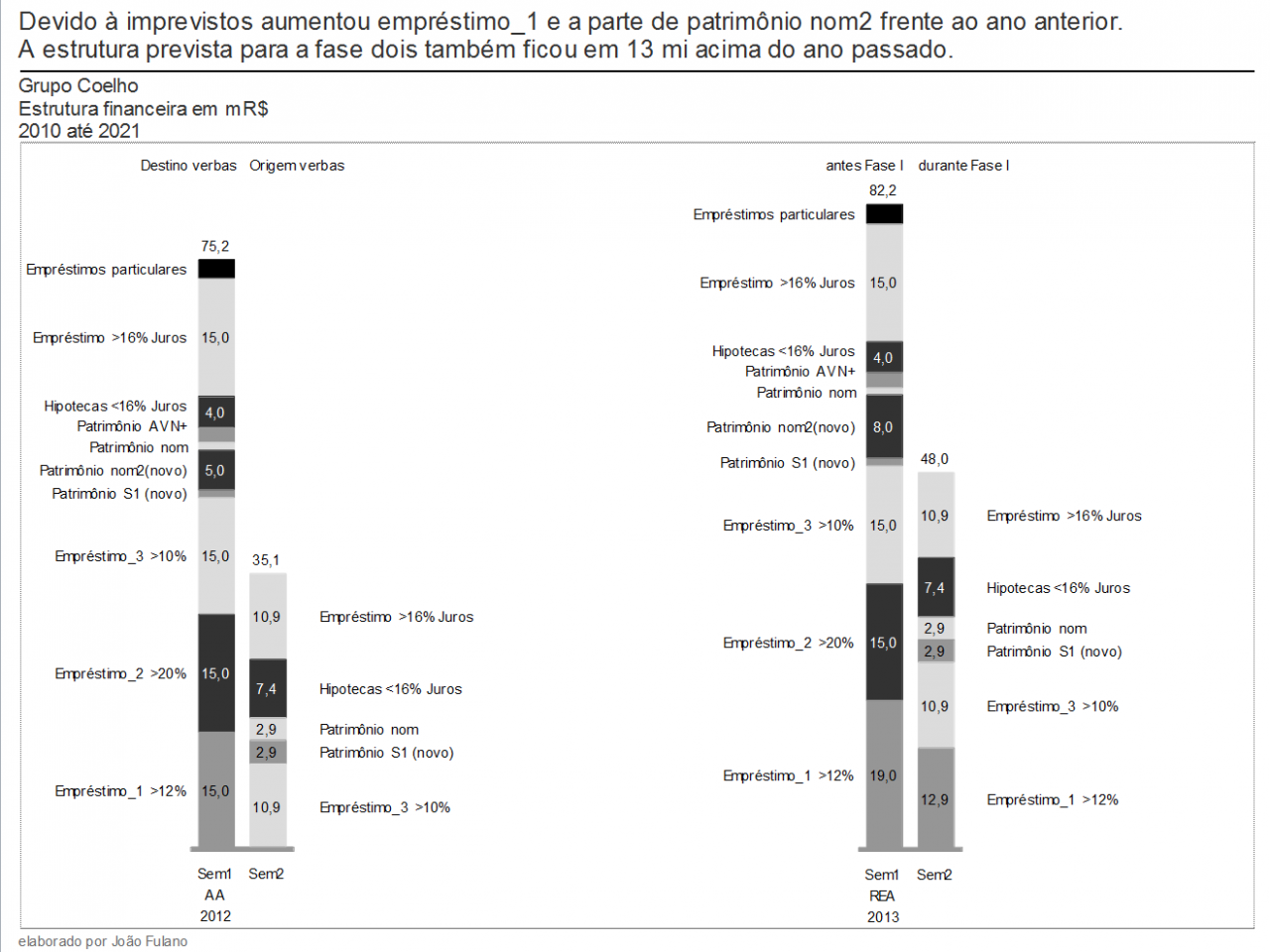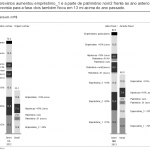 Structural representation with deviation analysis
The following chart was produced with the 'Chart-me' software. It is based on a single column-type chart with a 24 period grid. This application suits very fine for quarterly based previous year comparisons for example of holdings showing the totals and the numbers of the most important business units.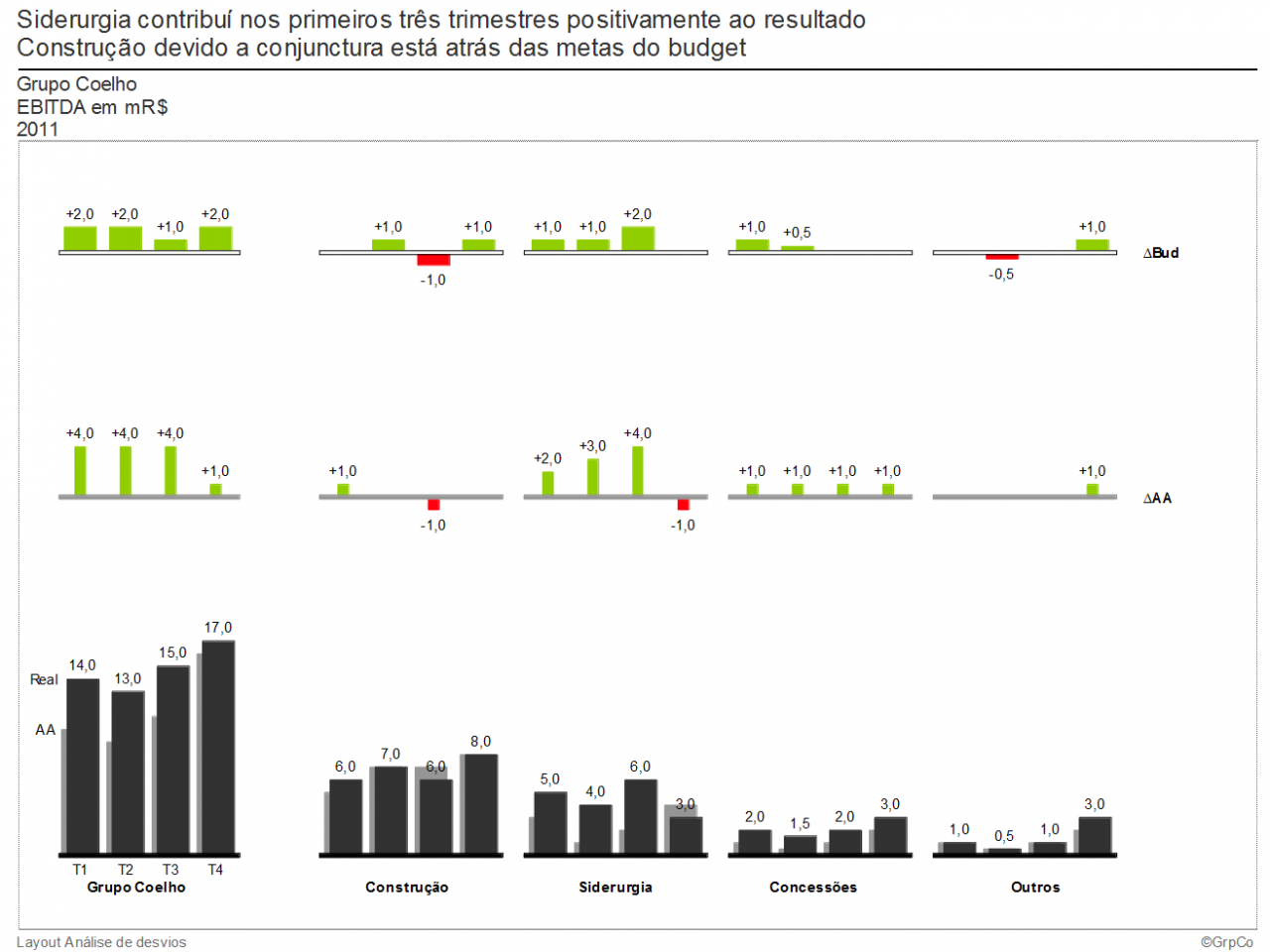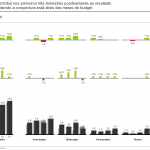 ROI-tree integrated into 'Palo' application
The ROI-tree was developed with 'Chart-me' and is part of the functionality of the reporting and financial planning system of a mid-sized industrial company. The application is based on the 'Palo' olap-database from Jedox and helps management on the elaboration and control of their monthly accounting closure process as well as preparation of tables and graphs for the report production. The graphs are designed in Excel and with 'Chart-me'.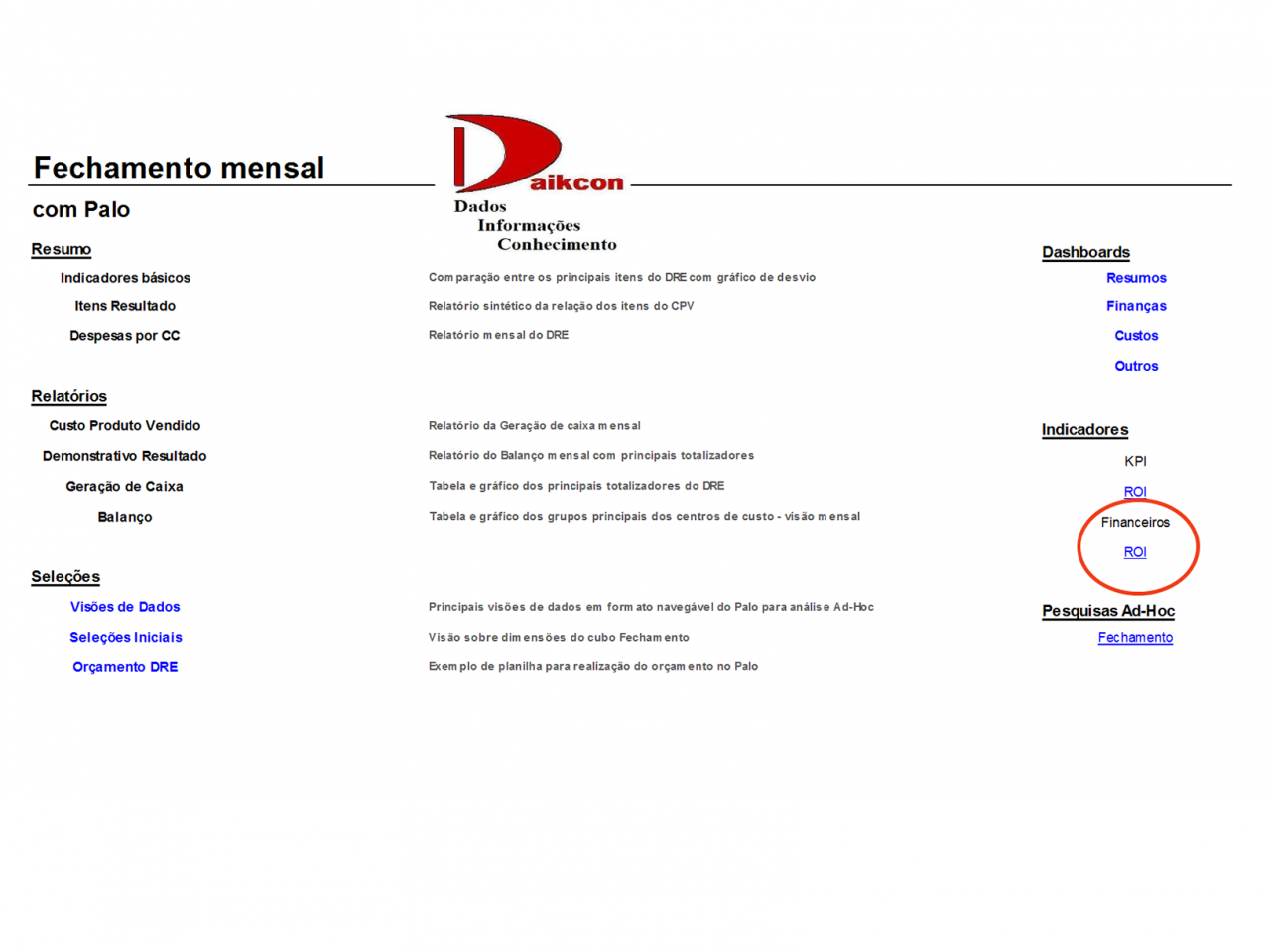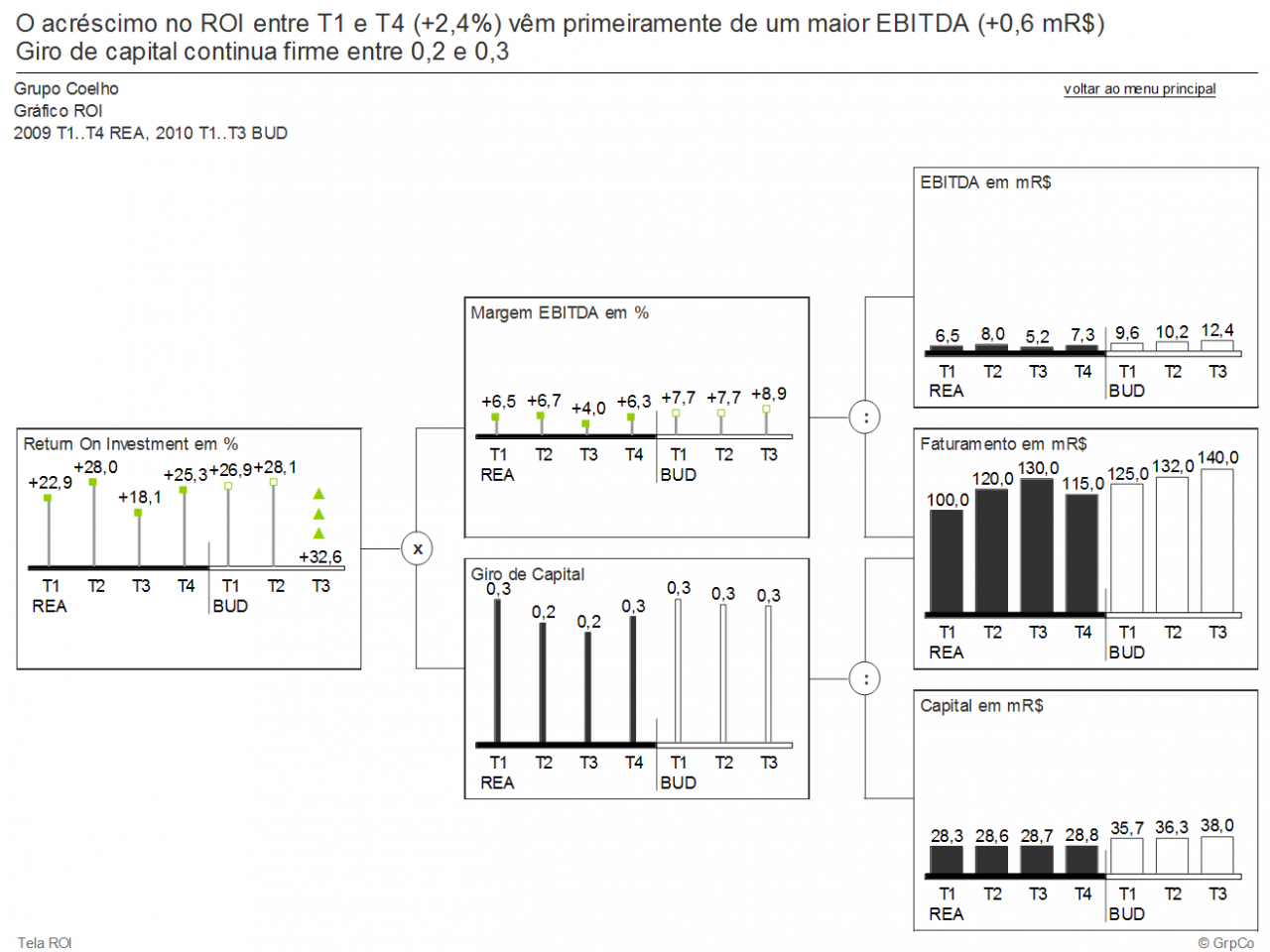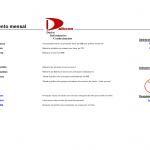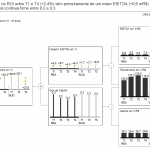 Deviation analysis
A big number of the local stock-quoted companies prefer pie charts and all of their sub-types for the representation of prior year comparisons in their business reports. Both 'before and after' examples show how readability can be greatly improved by using simple bar graphs rather than eccentric 'Planet representations'.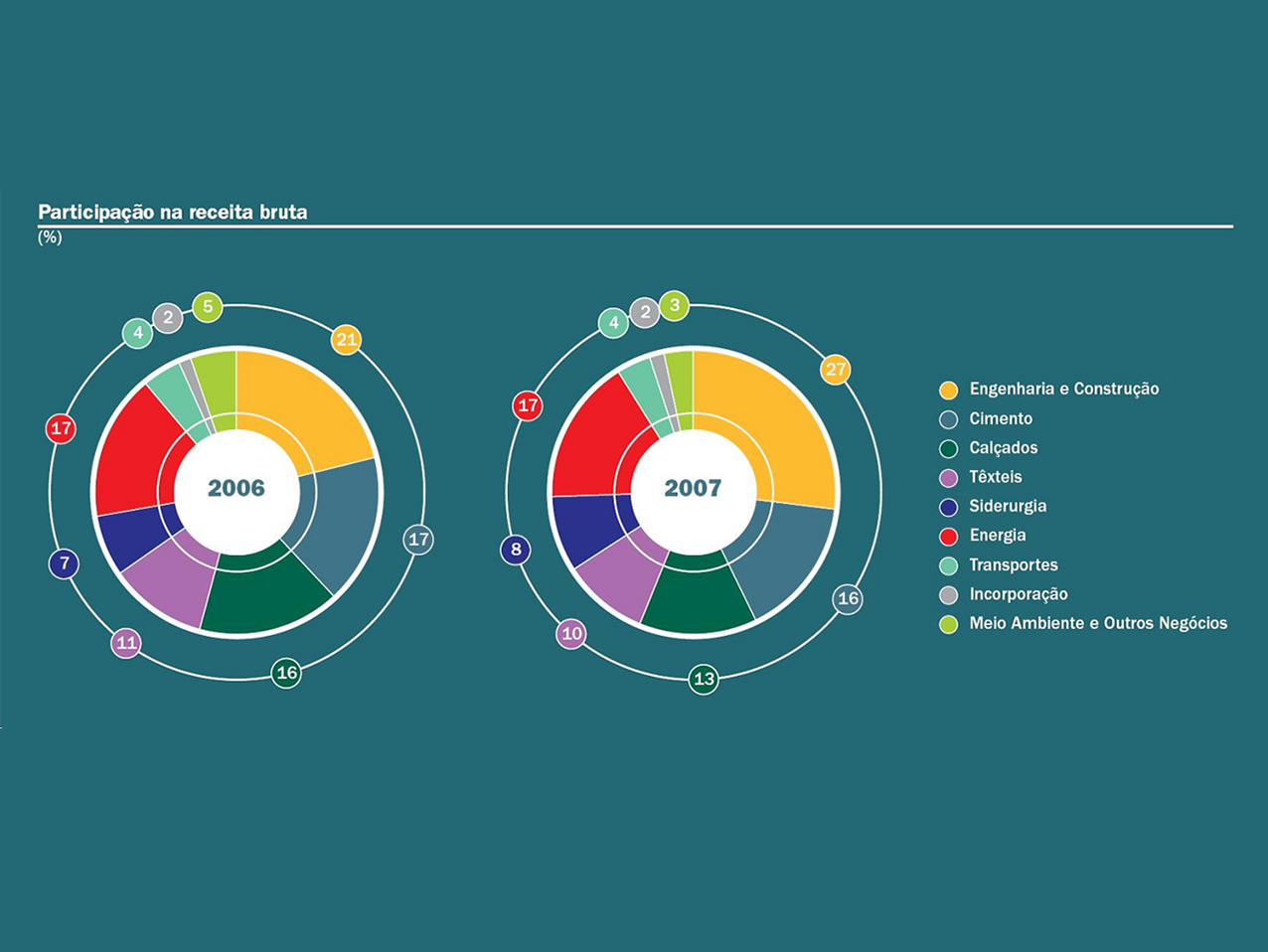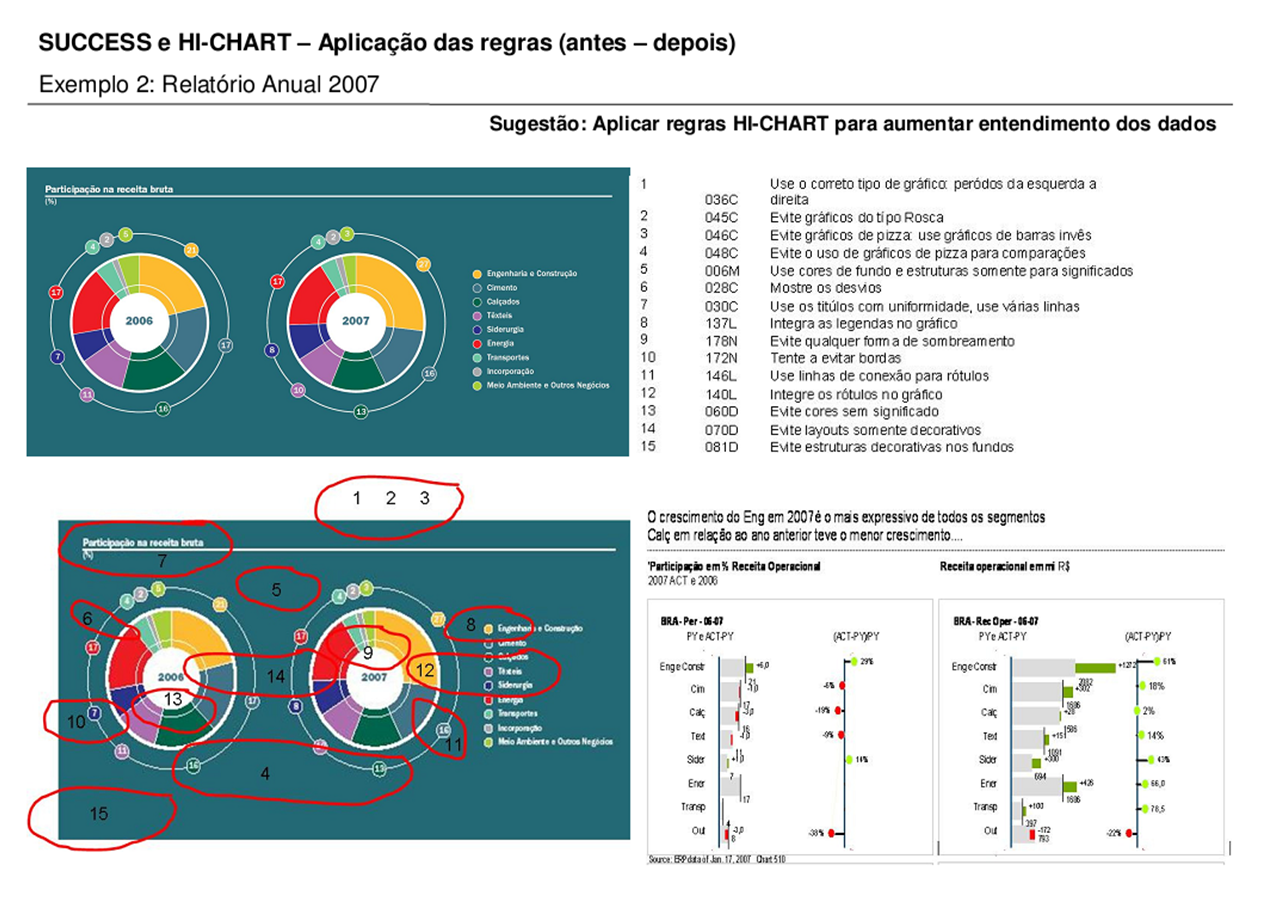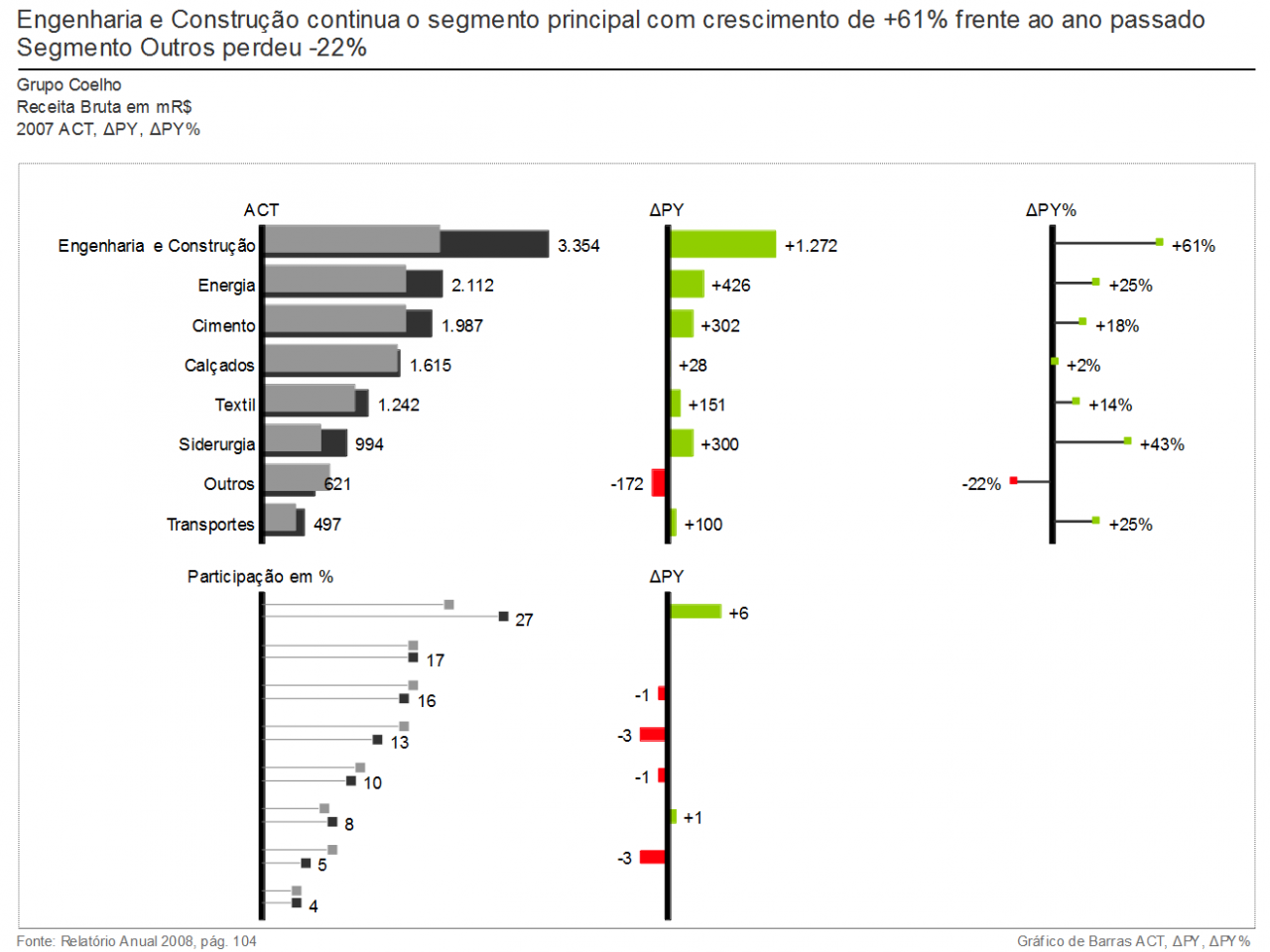 Before ...

... compare ...

... and after