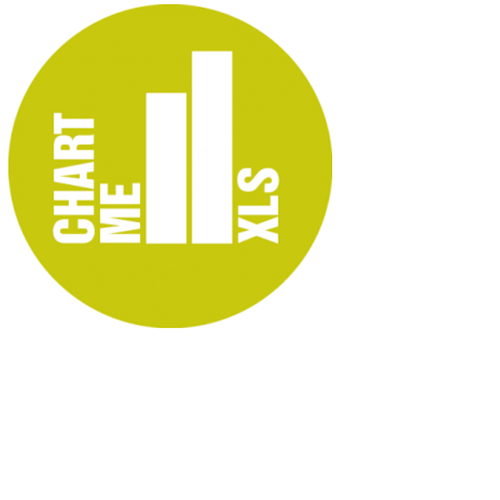 Chart-me XLS 3.5
The Chart-me XLS Excel add-in makes it fast and easy to create high quality reports and presentations based on the IBCS® Standards.
---
About
The Chart-me XLS Excel add-in makes it fast and easy to create high quality reports and presentations based on the SUCCESS formula of IBCS®.
With the help of numerous predefined page layouts, chart and table types, the first results emerge in just a few minutes. If required, individual settings can be made. Also, subsequent adjustments are no problem with the Chart-me XLS user interface. All typical IBCS® elements can be generated easily with the click of the mouse: special chart types, visualizations of deviations, highlighting, color logic, scaling control, and much more. Even true-to-scale stretching and resizing of charts in relation to the font size functions automatically with Chart-me XLS.
Since the charts can be combined as needed (superimposed), this presents a substantial amount of visualization options. All common contents can thus be handled extremely well. The finished report and presentation pages are stored as simple Excel files. The graphics can be displayed and updated at any time even without using the add-in.
IBCS® Certified Charts+Tables
BARC, the Business Application Research Center, and HICHERT+FAISST confirm, that Chart-me XLS 3.5 has successfully passed the examination in accordance with the provisions of the IBCS® software certification process in November 2017. The visual design of the presented business charts and tables is certified to be compliant with the Standards proposed by the IBCS Association.
Functions and workflow
The idea behind Chart-me XLS: You have ideas or designs for new report or presentation pages and want to see results as quickly as possible. With just a few mouse clicks, in the Chart-me menu you select predefined graphics which are closest to the desired result. Then you complete the pages – depending on your needs – with individual advanced settings. As opposed to previous Excel templates, you concentrate entirely on the contents, design specifications, and division of the page, not on data series or chart tricks.
The pictures in the following gallery show a simple workflow for the creation of an IBCS® compliant chart: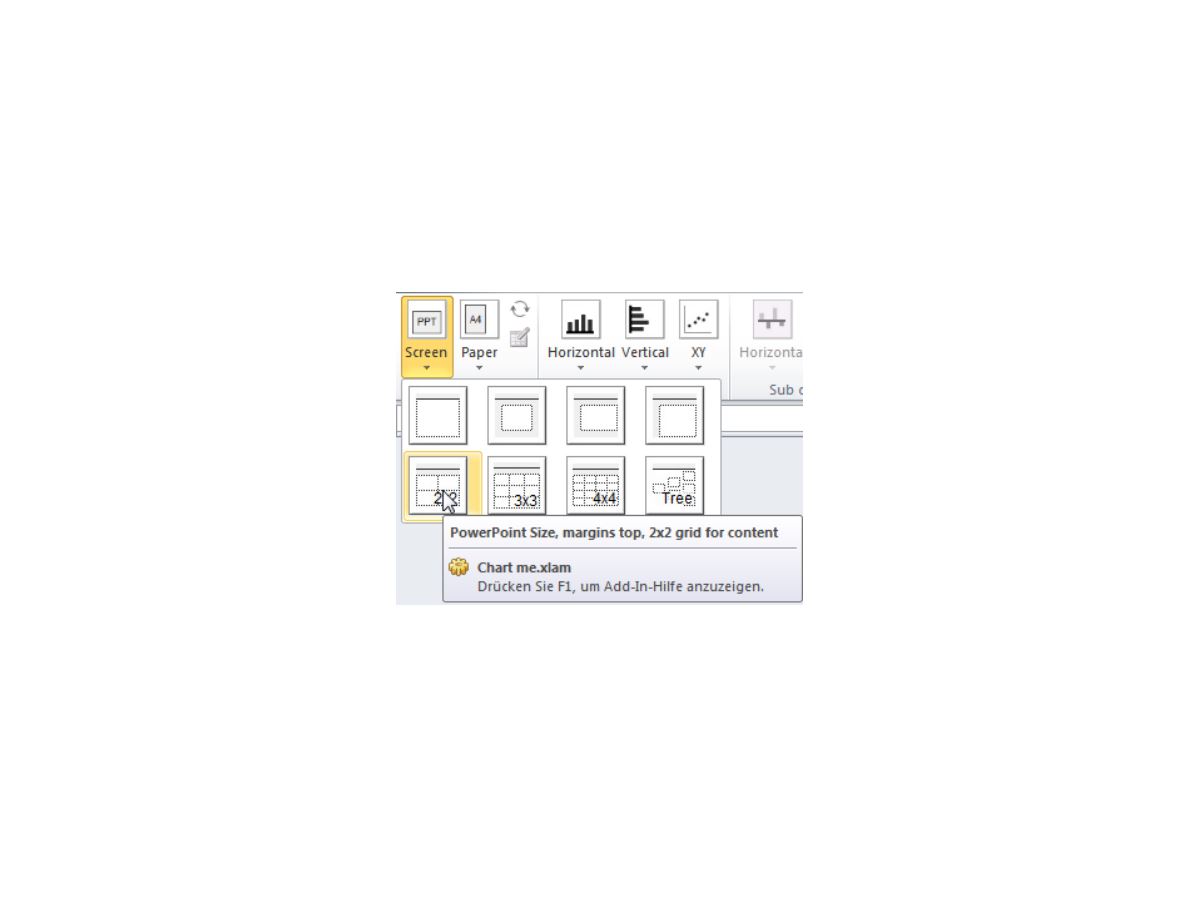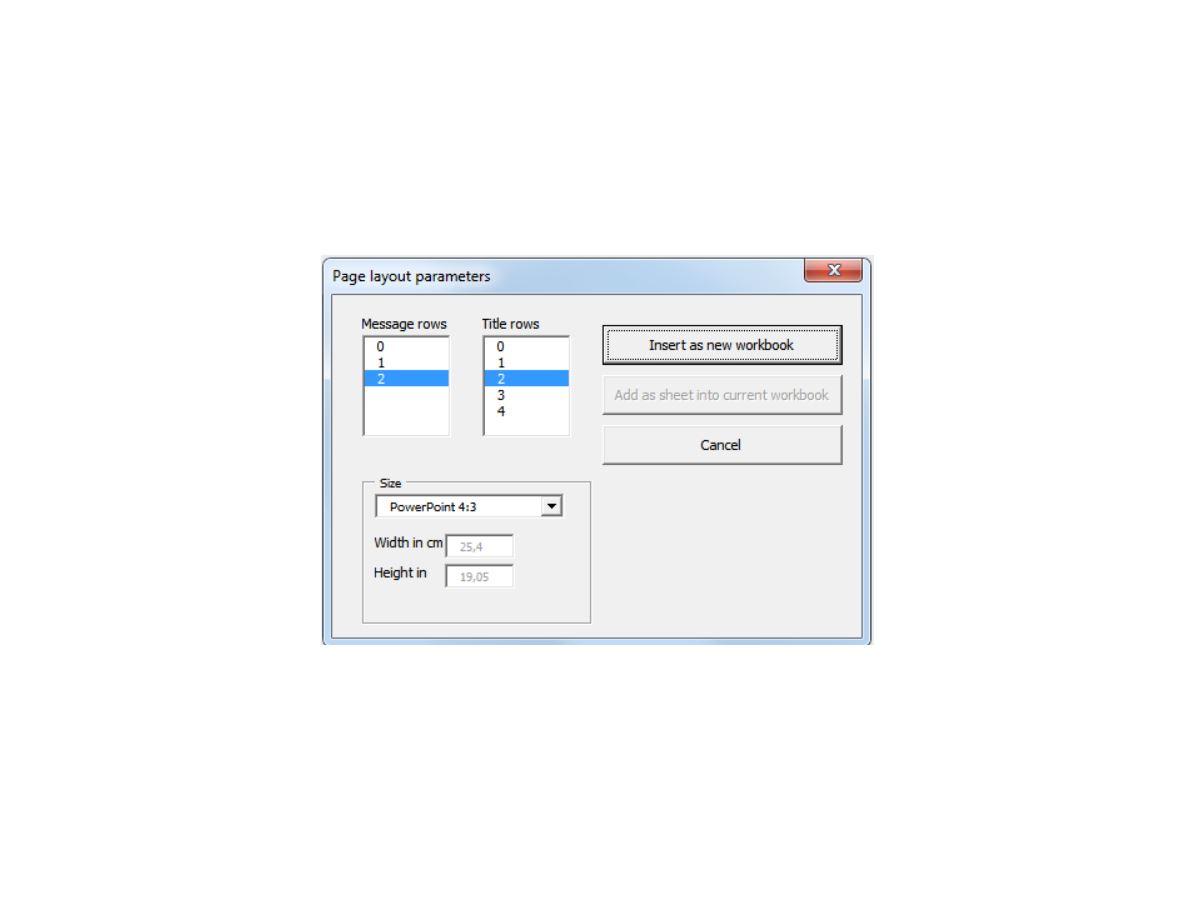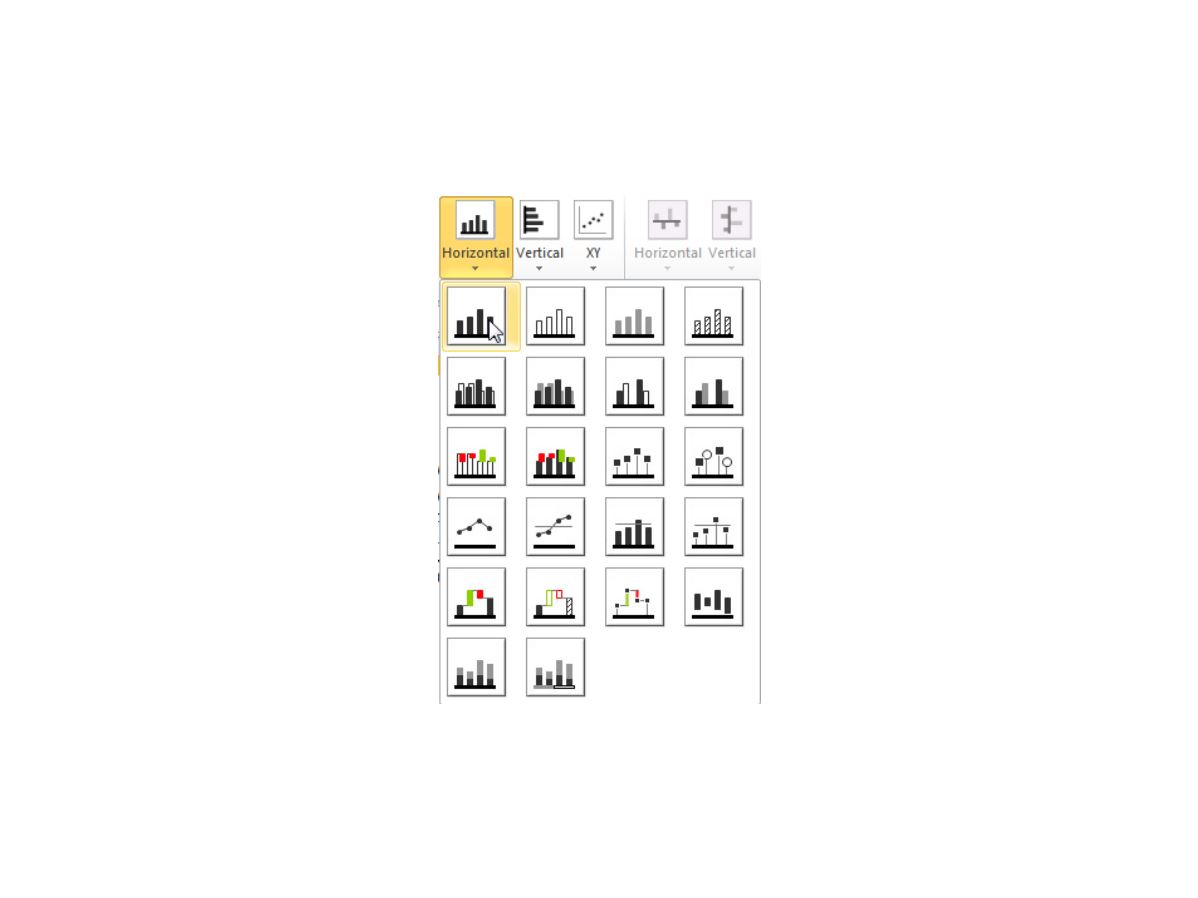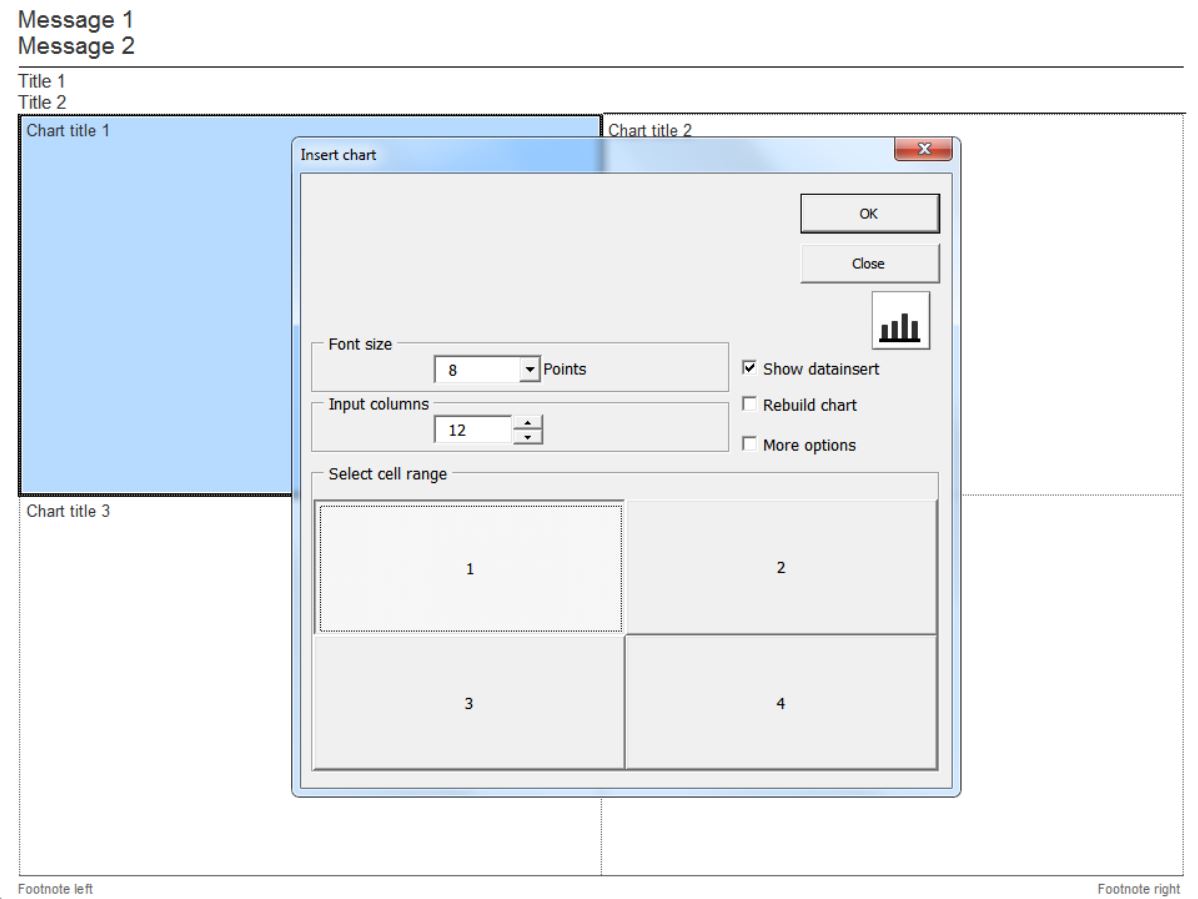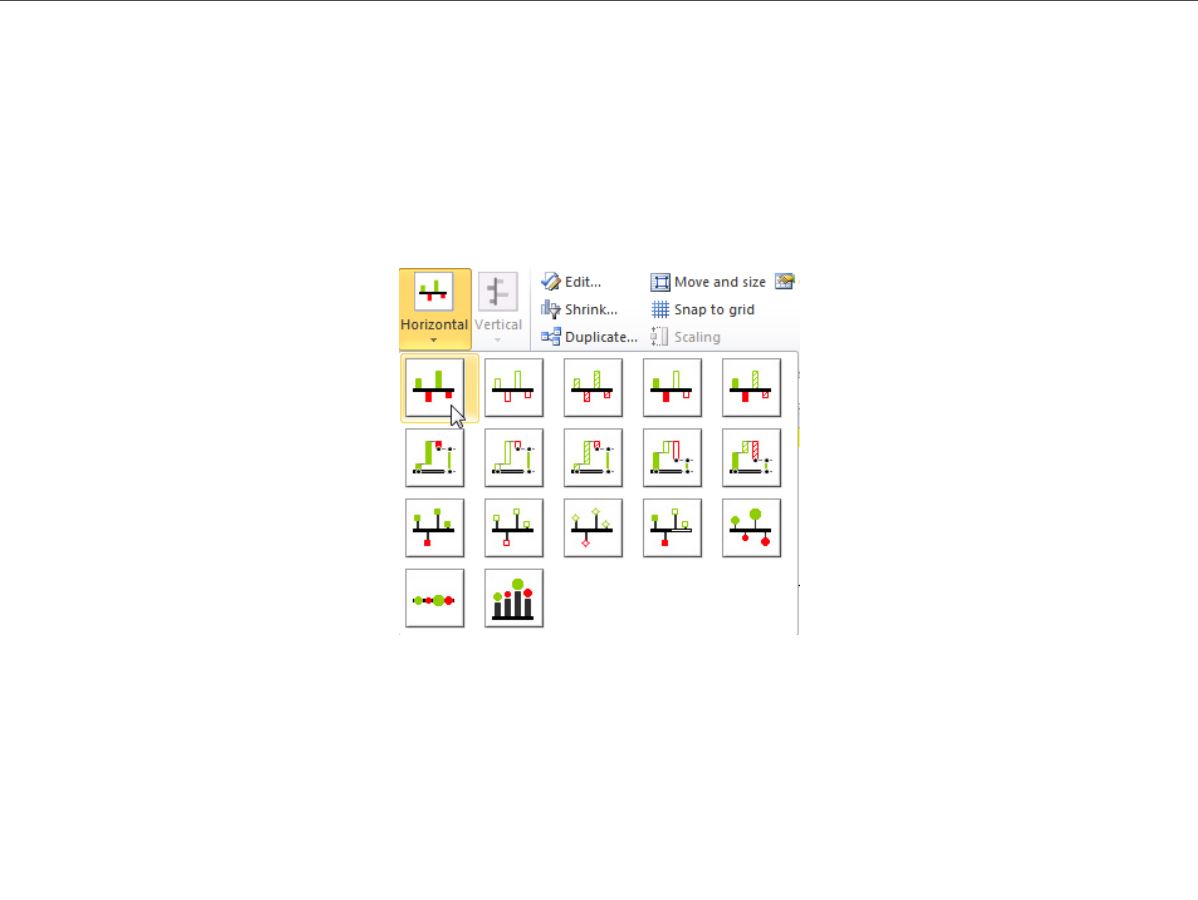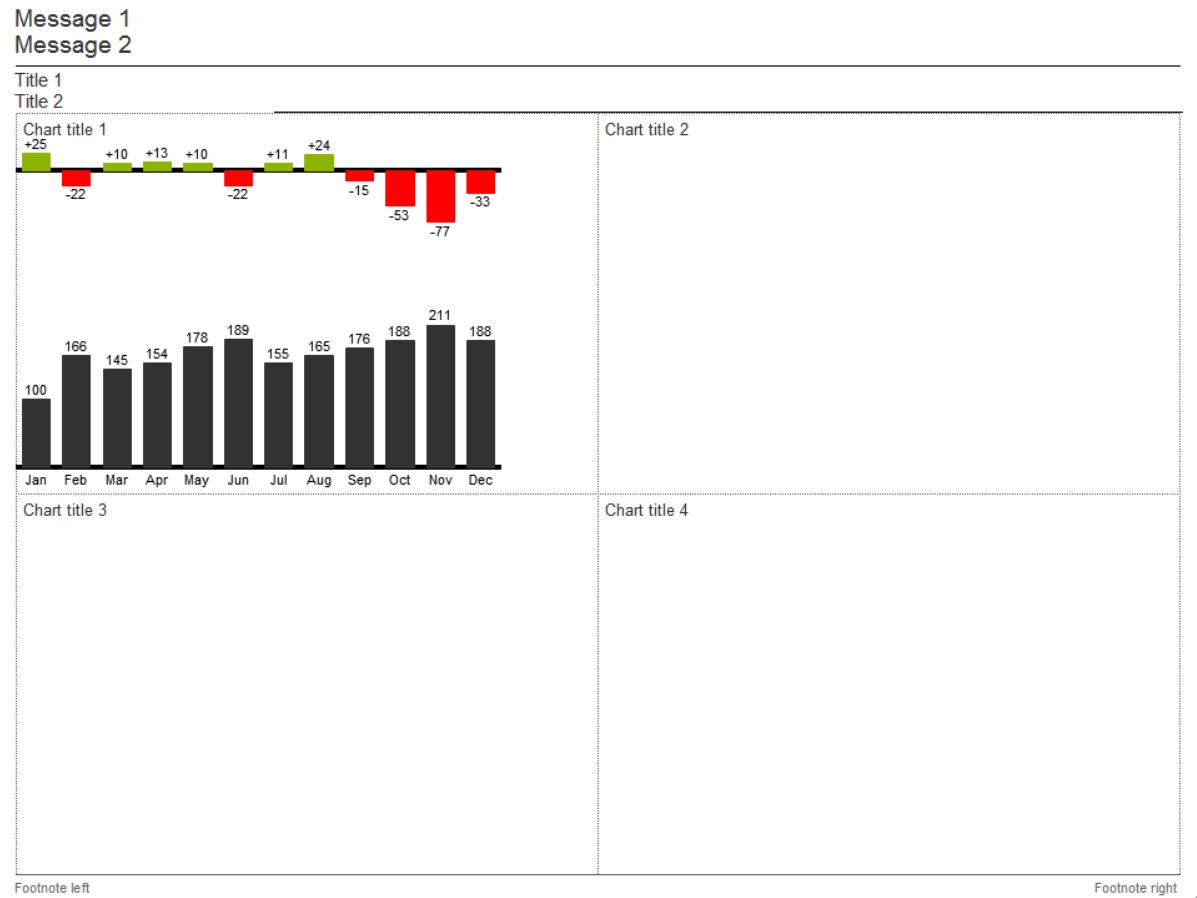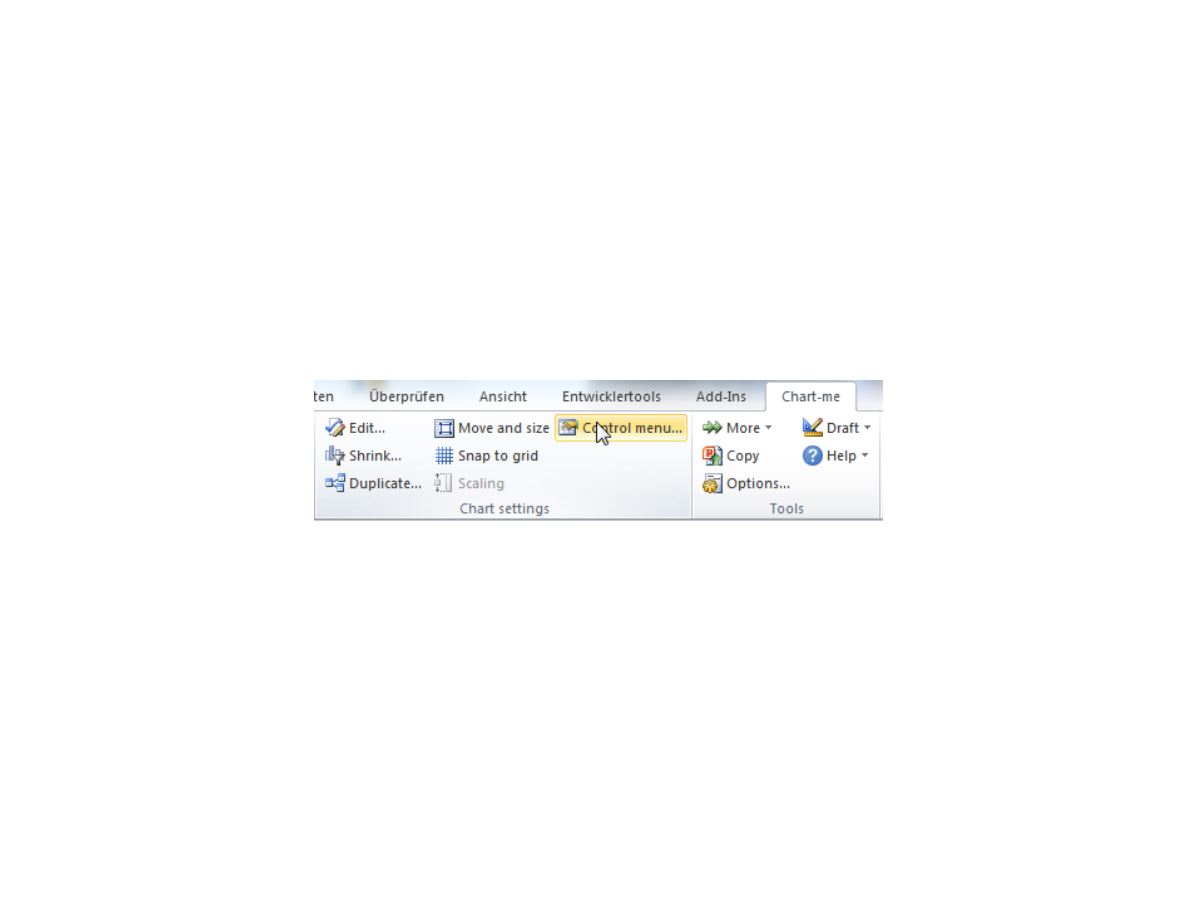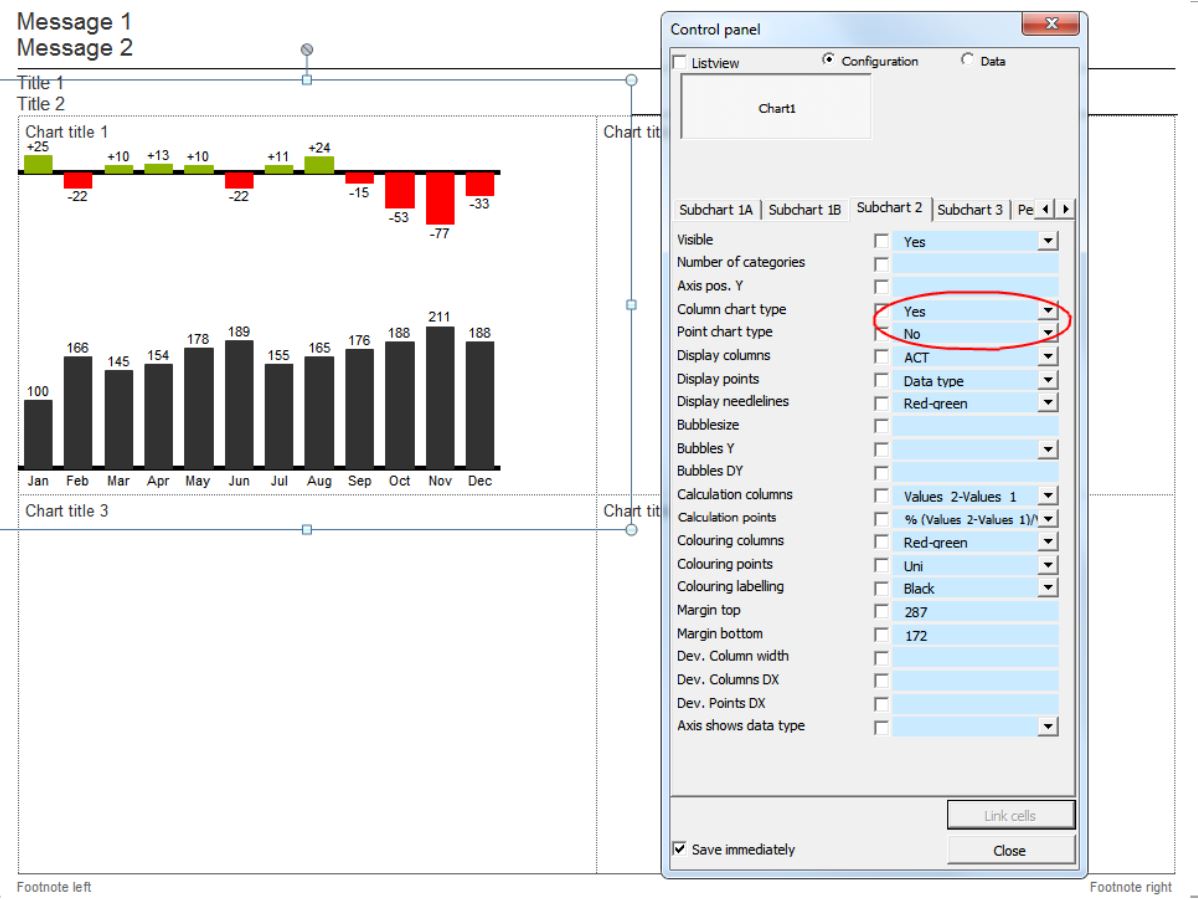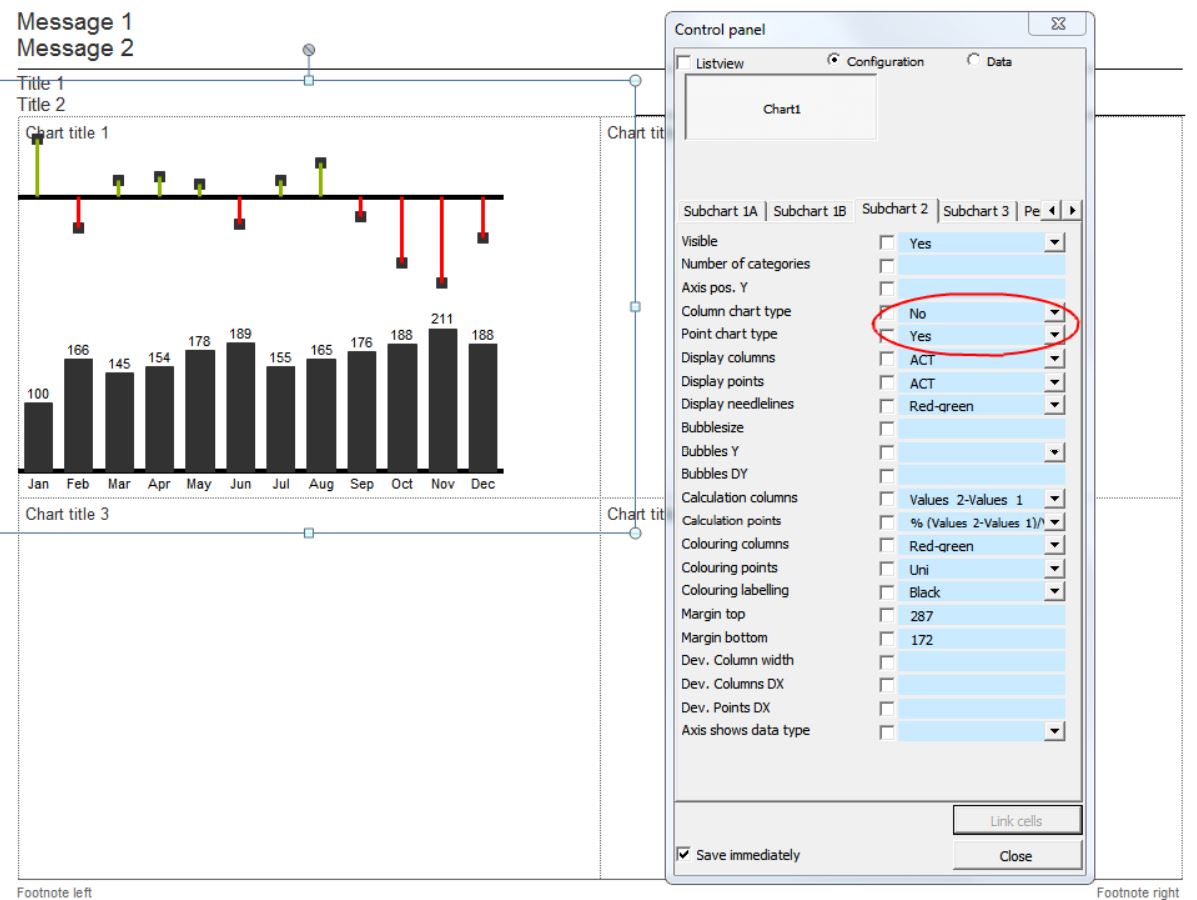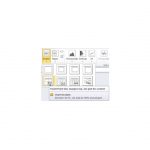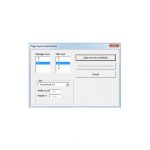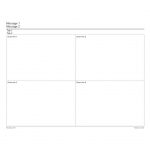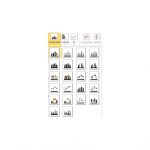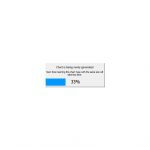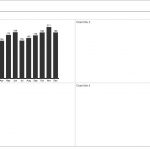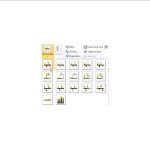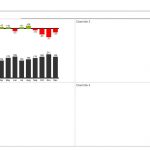 Examples
The following IBCS® chart templates are created by using Chart-me XLS: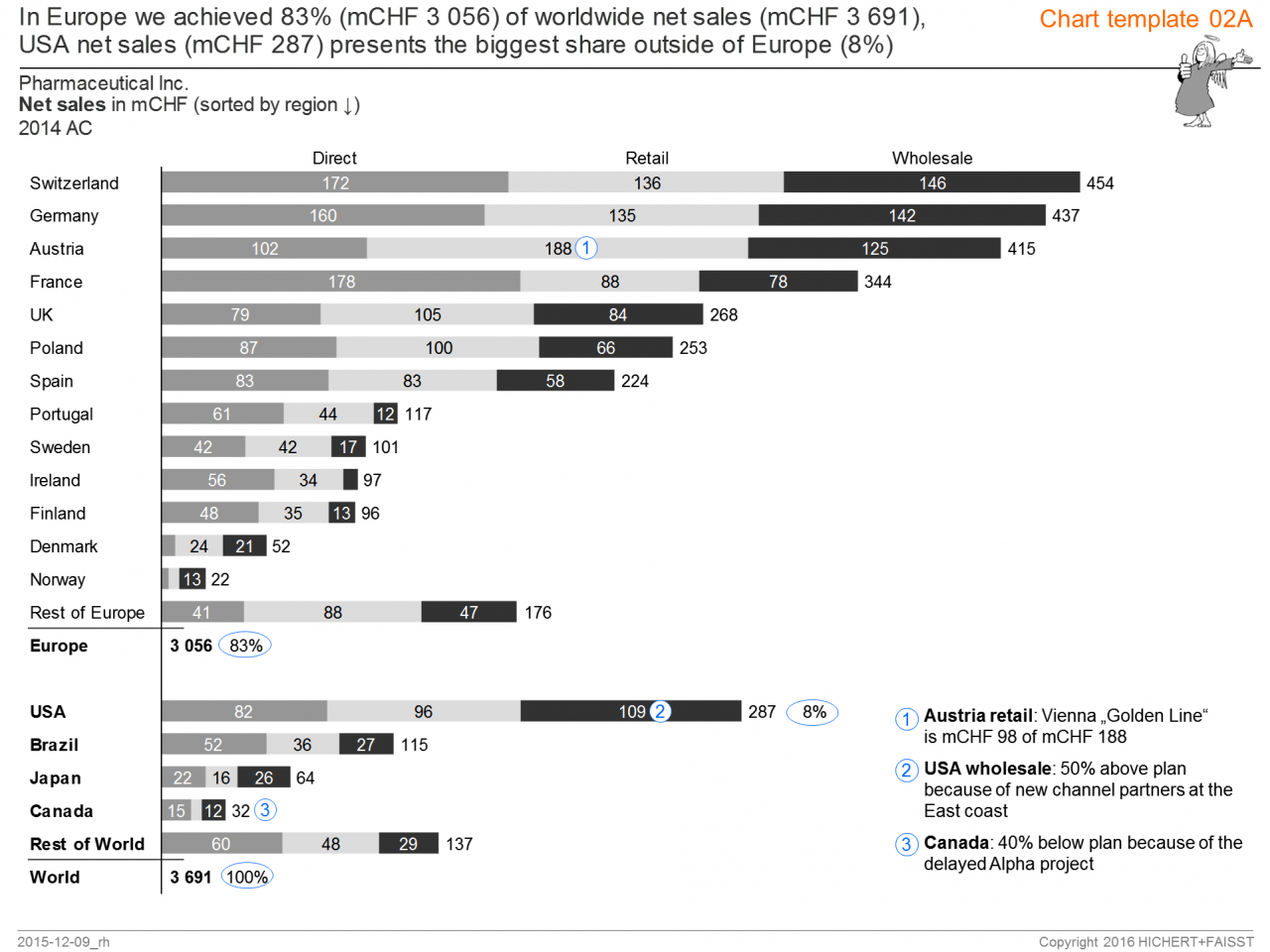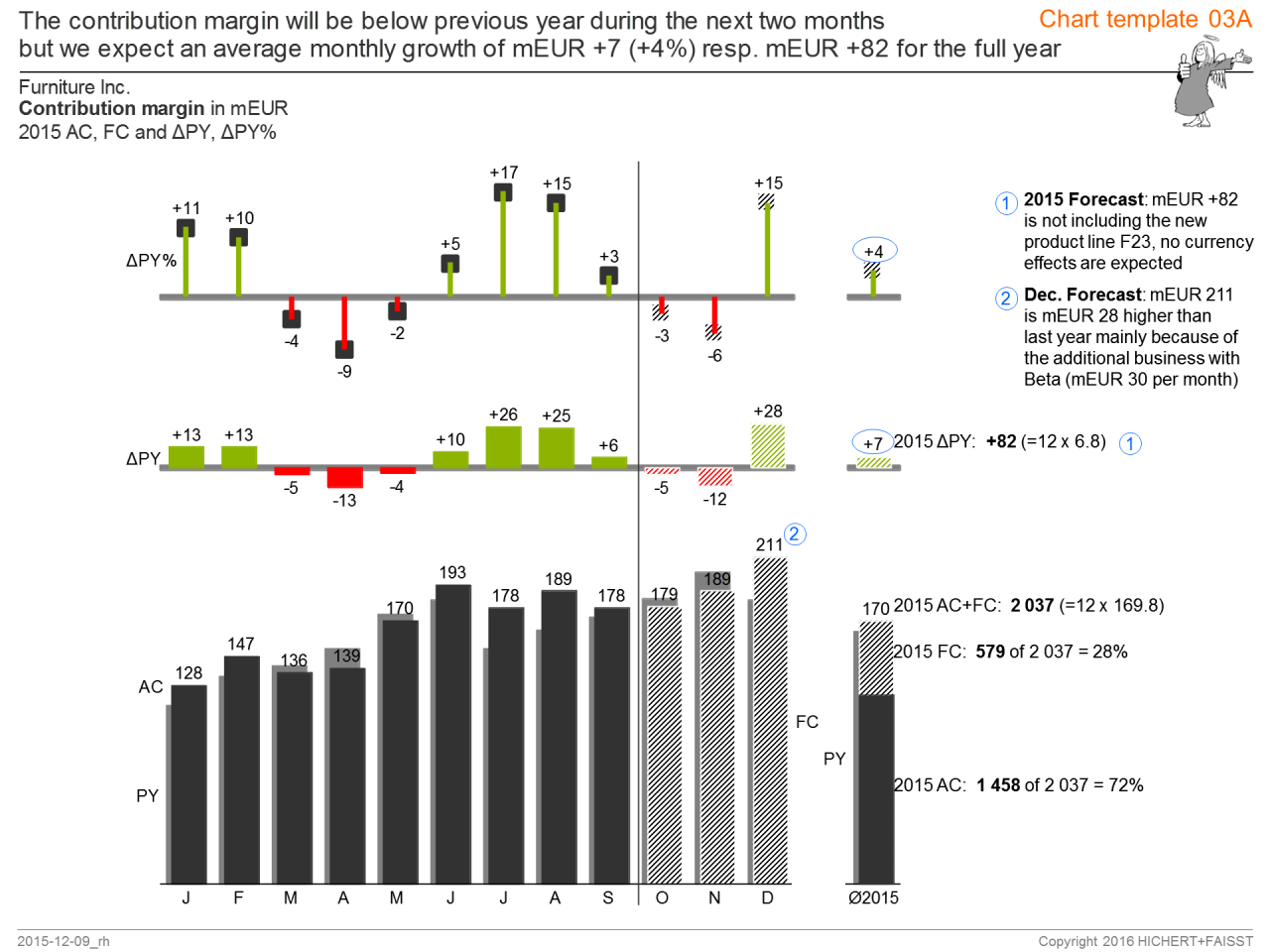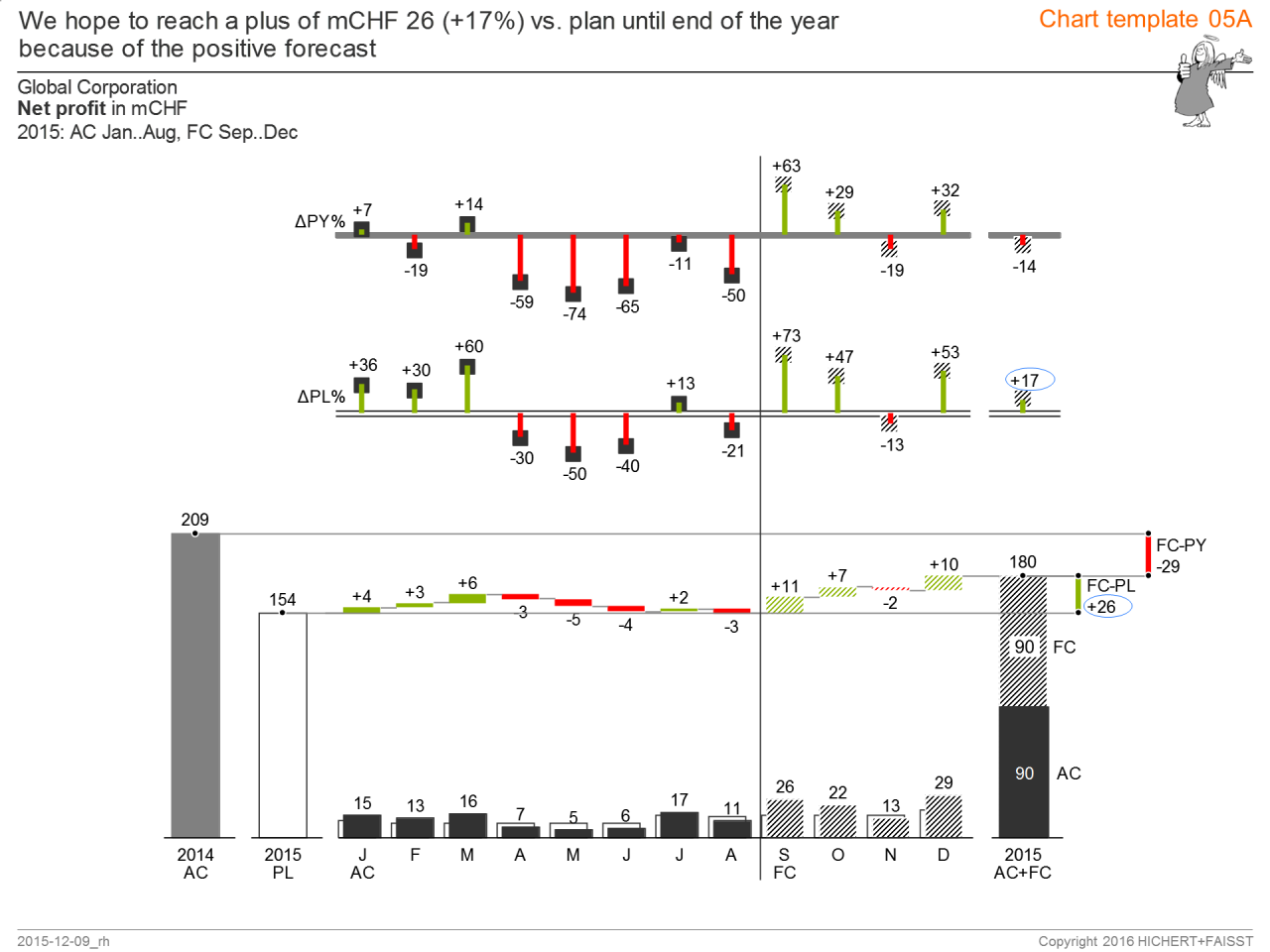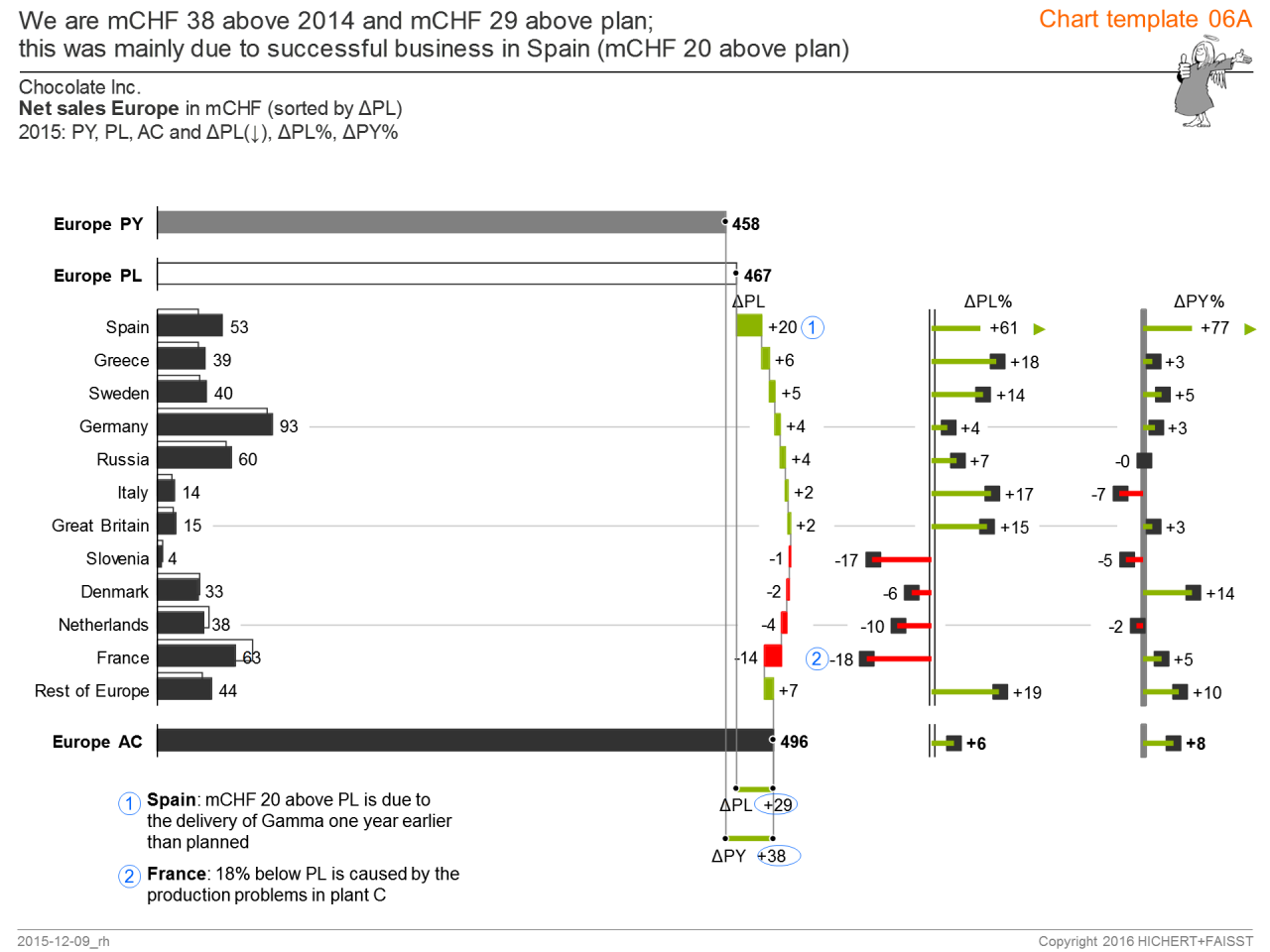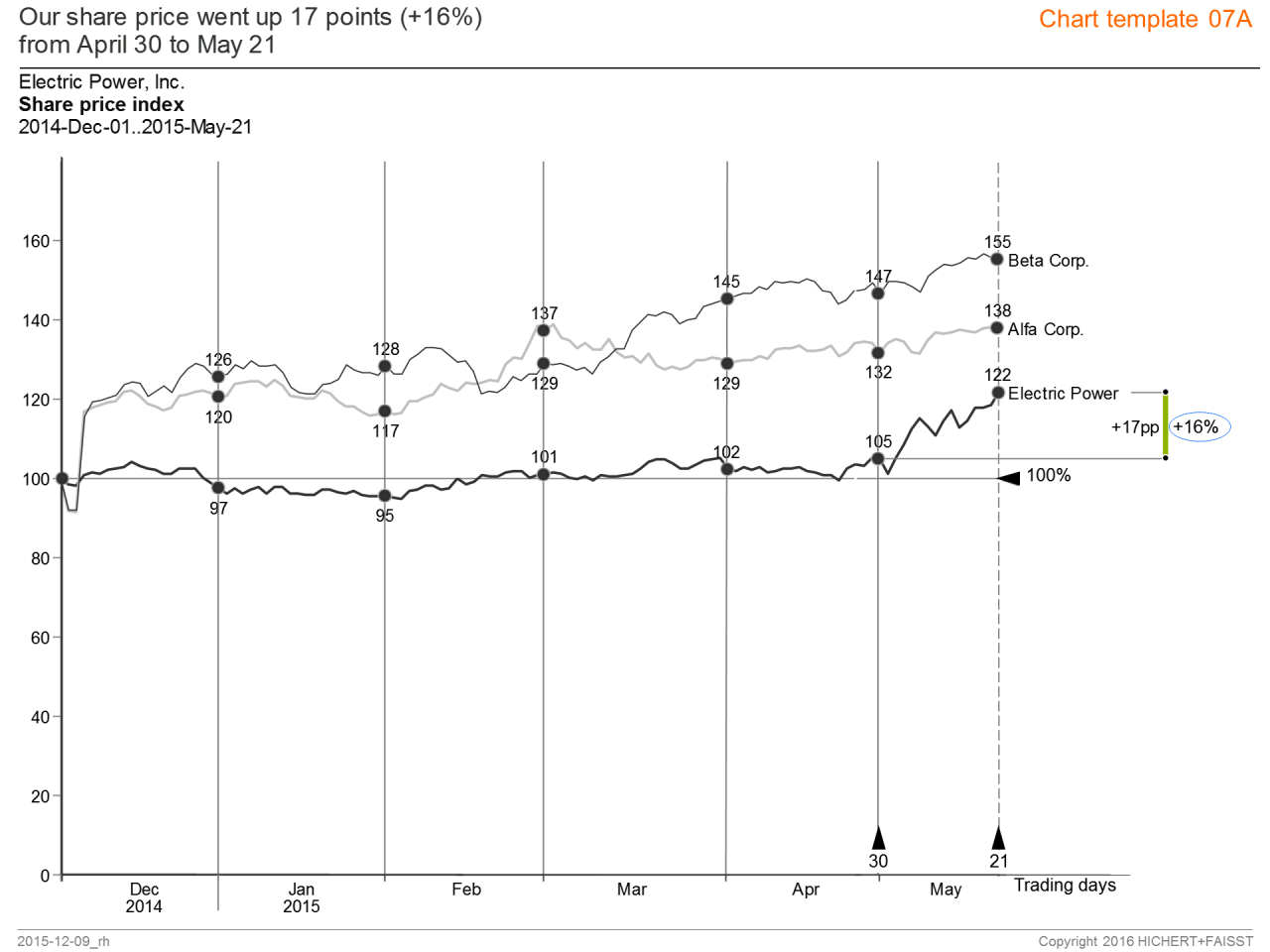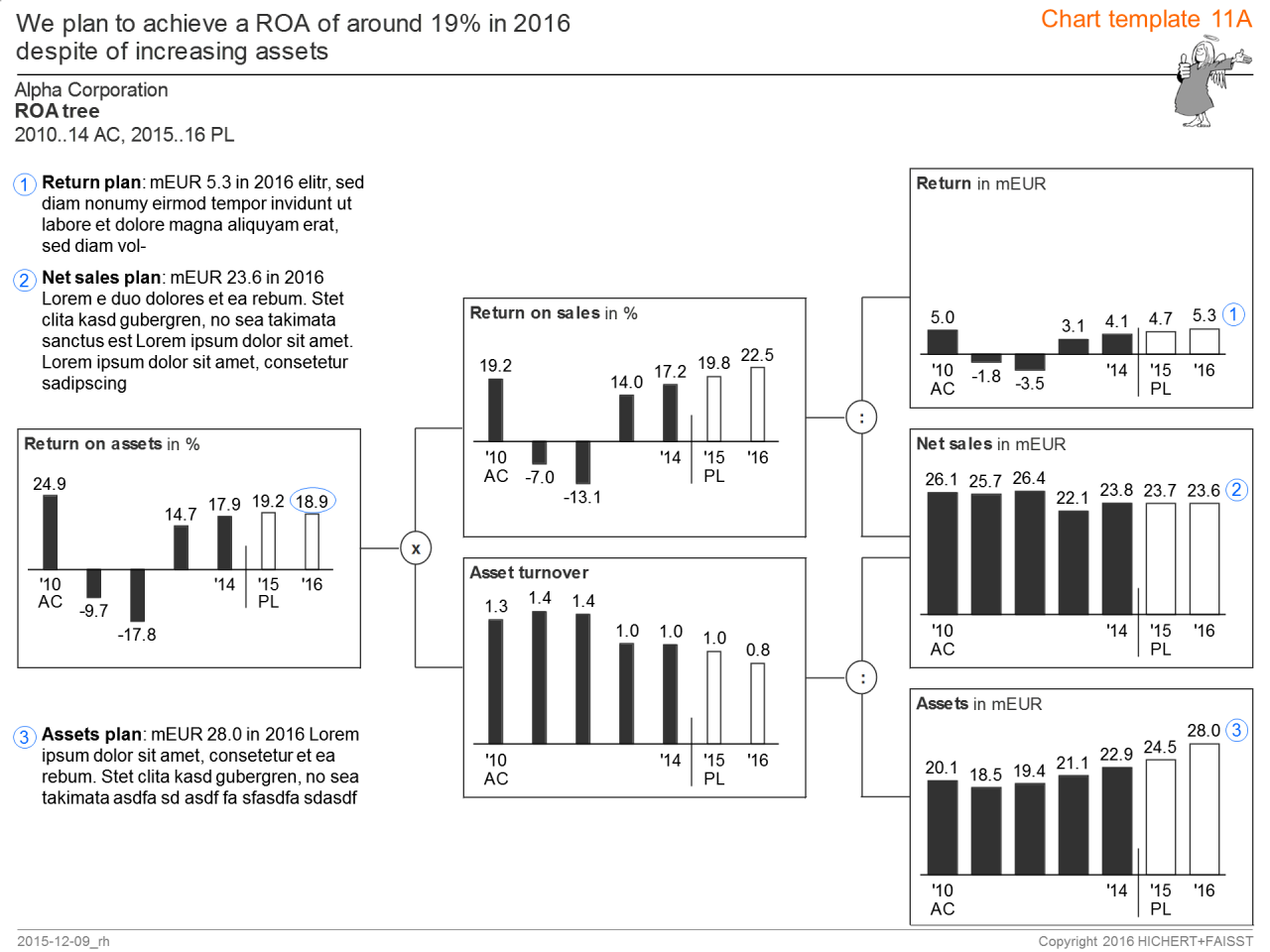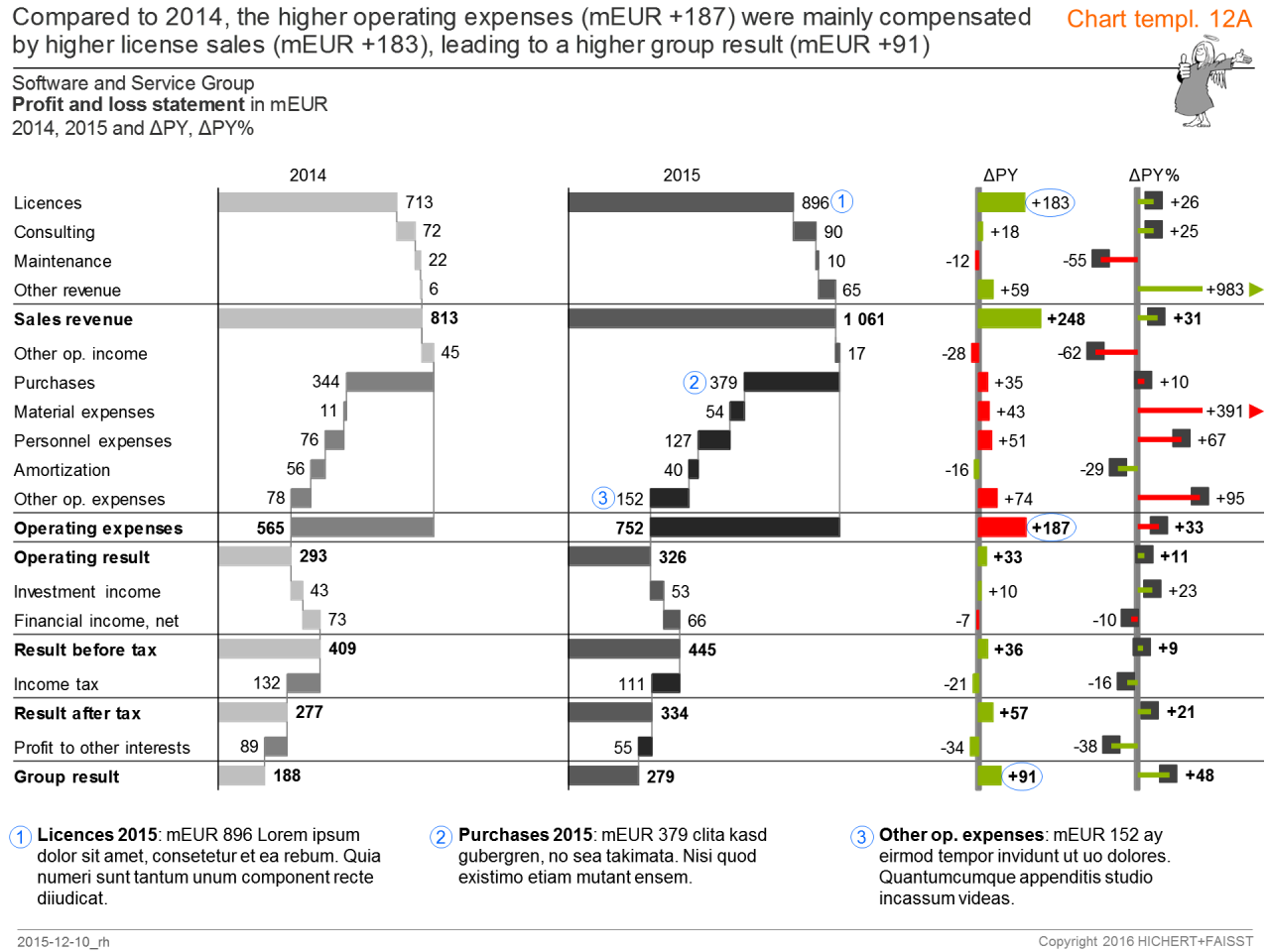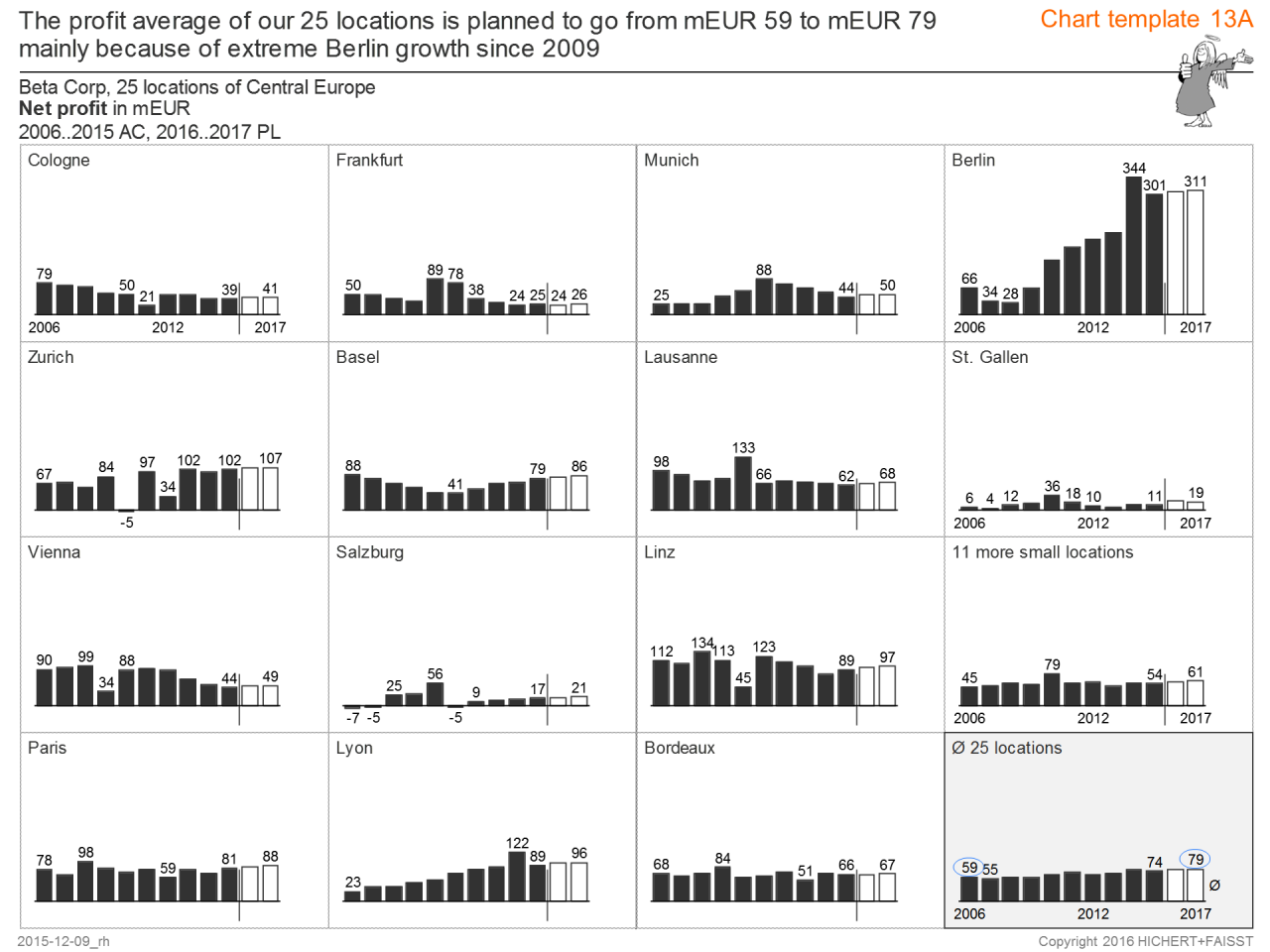 Chart template 02

Chart template 03

Chart template 04

Chart template 05

Chart template 06

Chart template 07

Chart template 08

Chart template 09

Chart template 10

Chart template 11

Chart template 12

Chart template 13
Chart-me XLS 2.1 table module

For expressive business reports tables are as important as charts. If both, tables and charts, speak a common language, comprehension of the message is very simple for the addressee.
The Chart-me XLS 2.1 table module creates time series and structure tables with and without hierarchies as well as combinations of both. Just as Chart-me XLS charts, tables are pure Excel files as well. Using stylesheets, Chart-me XLS tables can be easily adapted to your notation concept.
Download this PDF to learn more about the table module of Chart-me XLS 2.1.