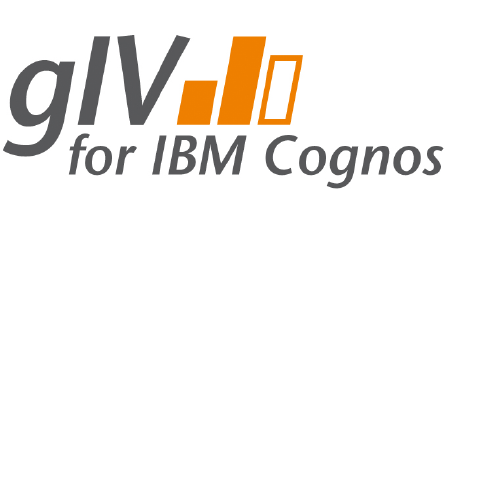 gIV for IBM Cognos 2.2
gIV for IBM Cognos enables IBM customers to create visualizations in accordance with the IBCS® Standards.
---
About
gIV for IBM Cognos enables IBM customers to create visualizations in accordance with the IBCS® Standards. Versatile product functionality, such as data-driven notation or 1-to-1 presentation of the SUCCESS rules, facilitates successful and straight-forward business communication.
Moreover, the use of RAVE technology ("Rapidly Adaptive Visualization Engine") allows gIV for IBM Cognos to be fully integrated within the IBM Cognos suite. As a result, the creation of business reports can continue to be implemented within the familiar environment. Integration within the Cognos suite also enables active drillthrough via interactive analysis paths.
Visualizations can be dynamically adapted with the aid of graphical control elements to facilitate alignment with the commensurate requirements.
gIV for IBM Cognos is effectively the perfect tool to support successful business management and increase the efficiency of decision-making processes.
IBCS® Certified Charts
BARC, the Business Application Research Center, and HICHERT+FAISST confirm, that gIV for IBM Cognos 2.2 has successfully passed the examination in accordance with the provisions of the IBCS® software certification process in October 2018. gIV for IBM Cognos initially was certified in October 2015, and in October 2018 BARC confirms the recertification. The visual design of the presented business charts is certified to be compliant with the Standards proposed by the IBCS Association.
Examples
The following examples show the gIV for IBM Cognos Templates, which were developed by gmc² during the certification process: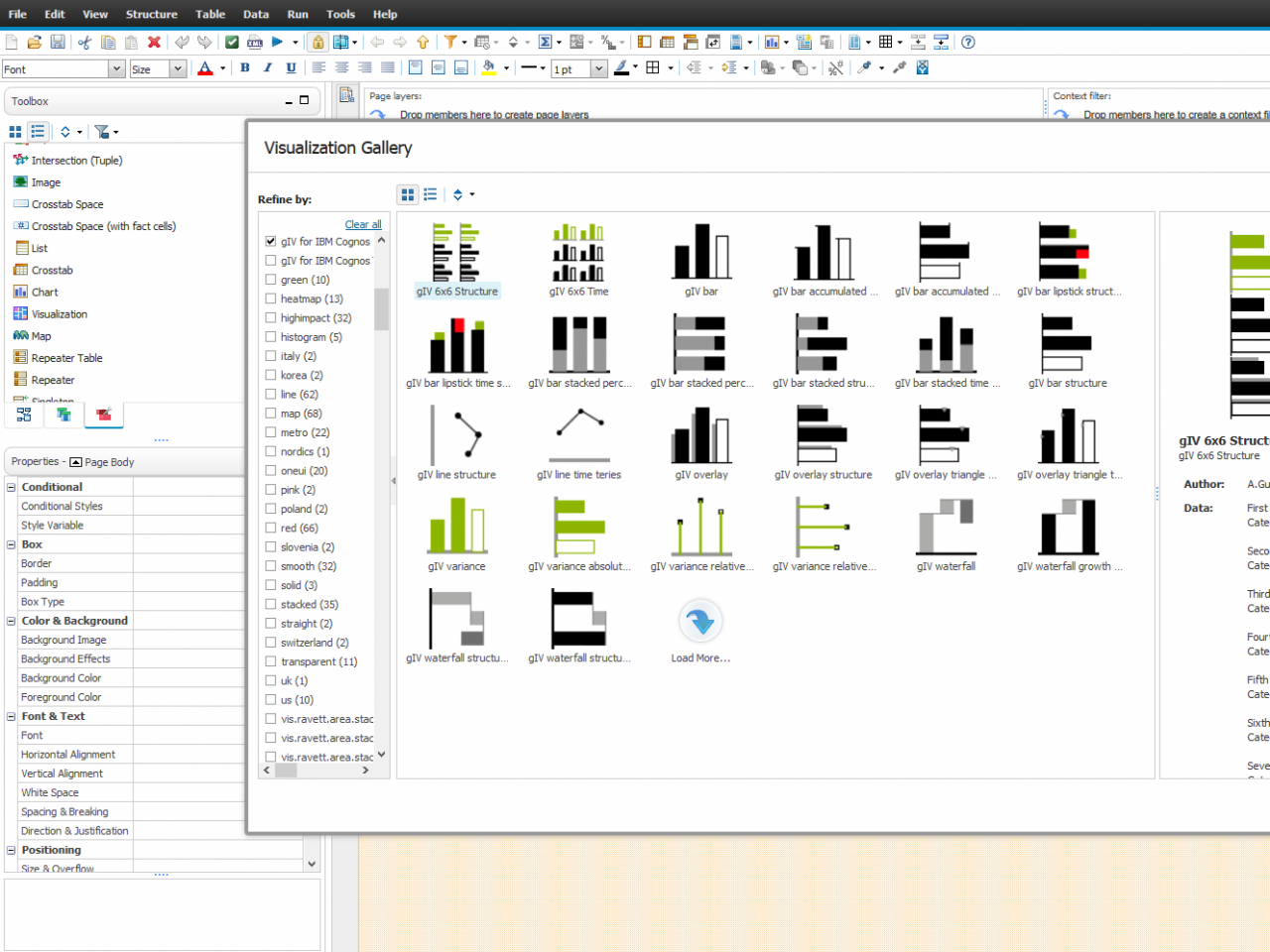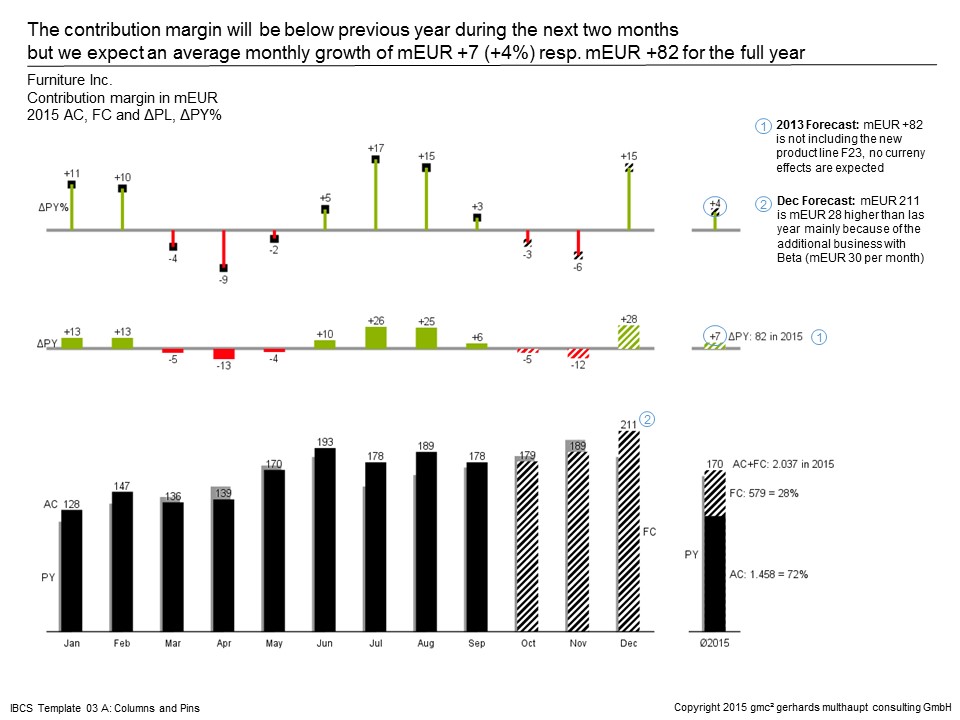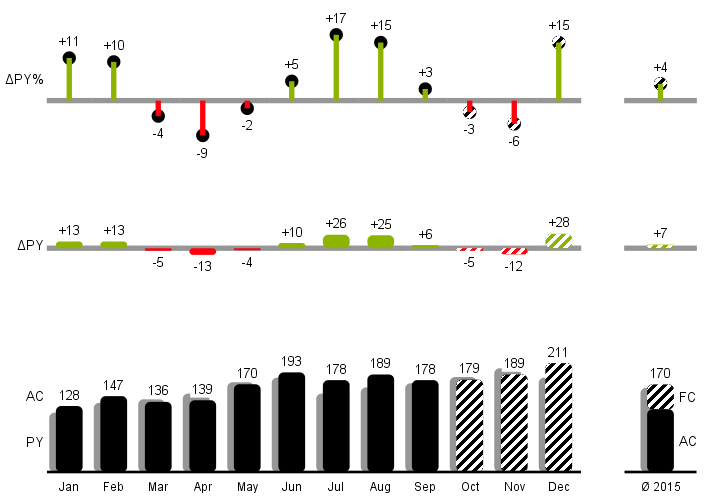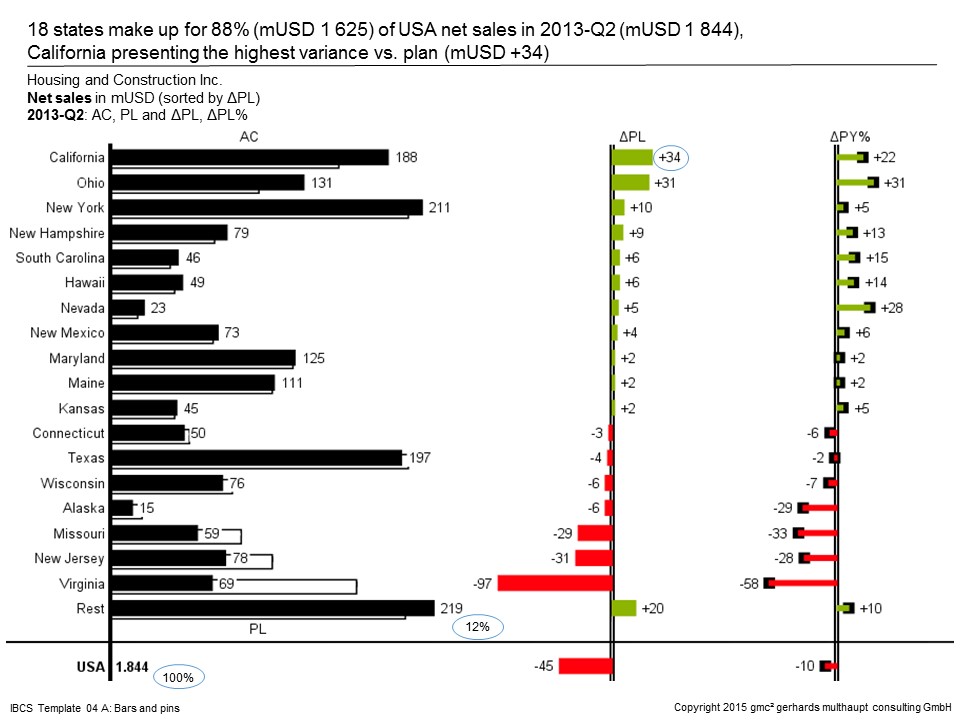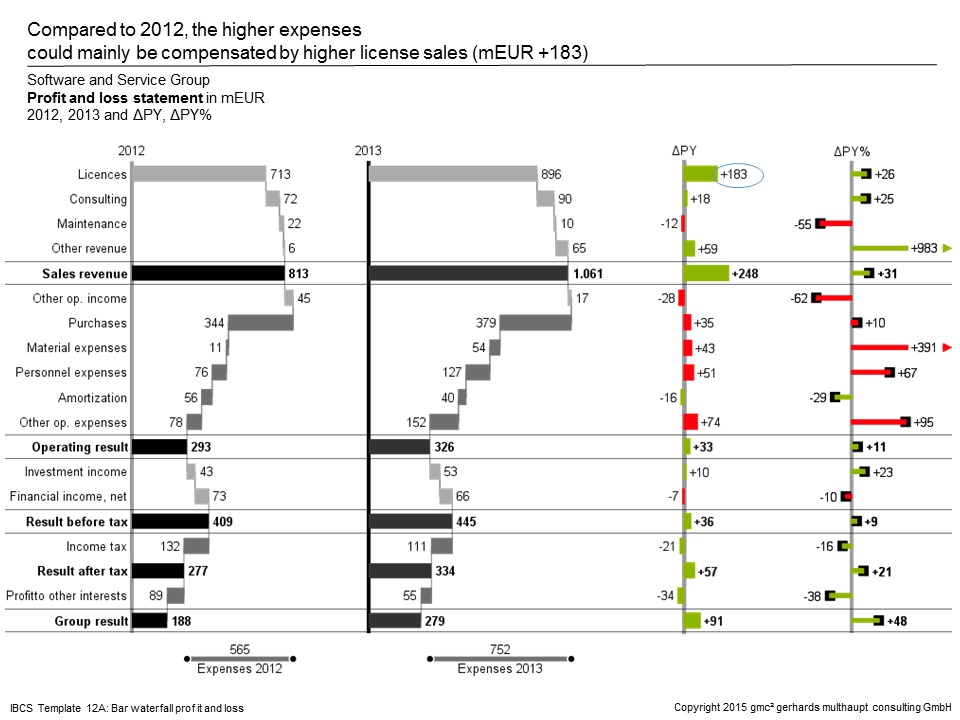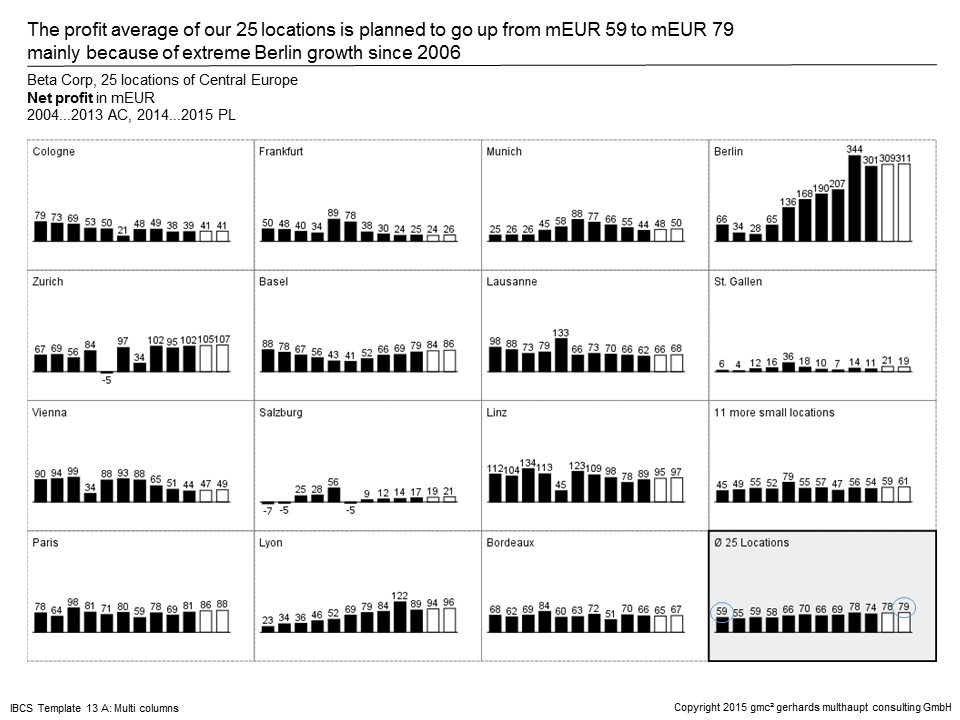 IBM Cognos integration Due to 100% integration into IBM Cognos, the users have full access to all funcionalities of IBM Cognos coupled to the opportunities of the visualizations of the IBCS® Standards.

Features - Full range of a variety of templates - Free positioning of single visualizations within the templates - Consistent scaling - Active reporting through parameterized analytics paths- Intergrated usage via web, mobile and Microsoft Office

Chart template 01 Stacked columns with data driven semantic axis.

Chart template 03 Choose scaling via drop-down-menu, free positioning of single visualization elements within the whole report…

… and flexible data types, e.g. volume.

Chart template 04 Freely selectable sorting when the residue is fixed.

Chart template 10 Portfolio chart – big bubbles can be displayed beyond the visualization area.

Chart template 12 Easy adjustment of accounting plan through data driven notation of the waterfall.

Chart template 13 Small multiples with individual selection of different visualizations per area.