Zebra BI Visuals for Power BI
Zebra BI Visuals for Power BI are the first officially certified IBCS® tool for Power BI. With fully responsive and interactive technology they allow you to build spectacular Power BI reports and dashboards in minutes.
---
About
If I didn't see it, I wouldn't believe it!

Otto Baumgartner, Sr. Financial and Business Analyst
This great tool helps me look way cool to my Board of Directors!

Mark Dorfman, FP&A Analyst, Veterinary
Practice Partners
Zebra BI visuals are extremely powerful and simple to use. You are able to build sophisticated reports within minutes. What I like best is the interactivity. Not only can you click on data to update all other visuals on the report, but you can also toggle between different chart types at a click of the mouse all within the same visual!

Anthony Santamaria, CPA, CMA, Business Analyst, Glencore Corporation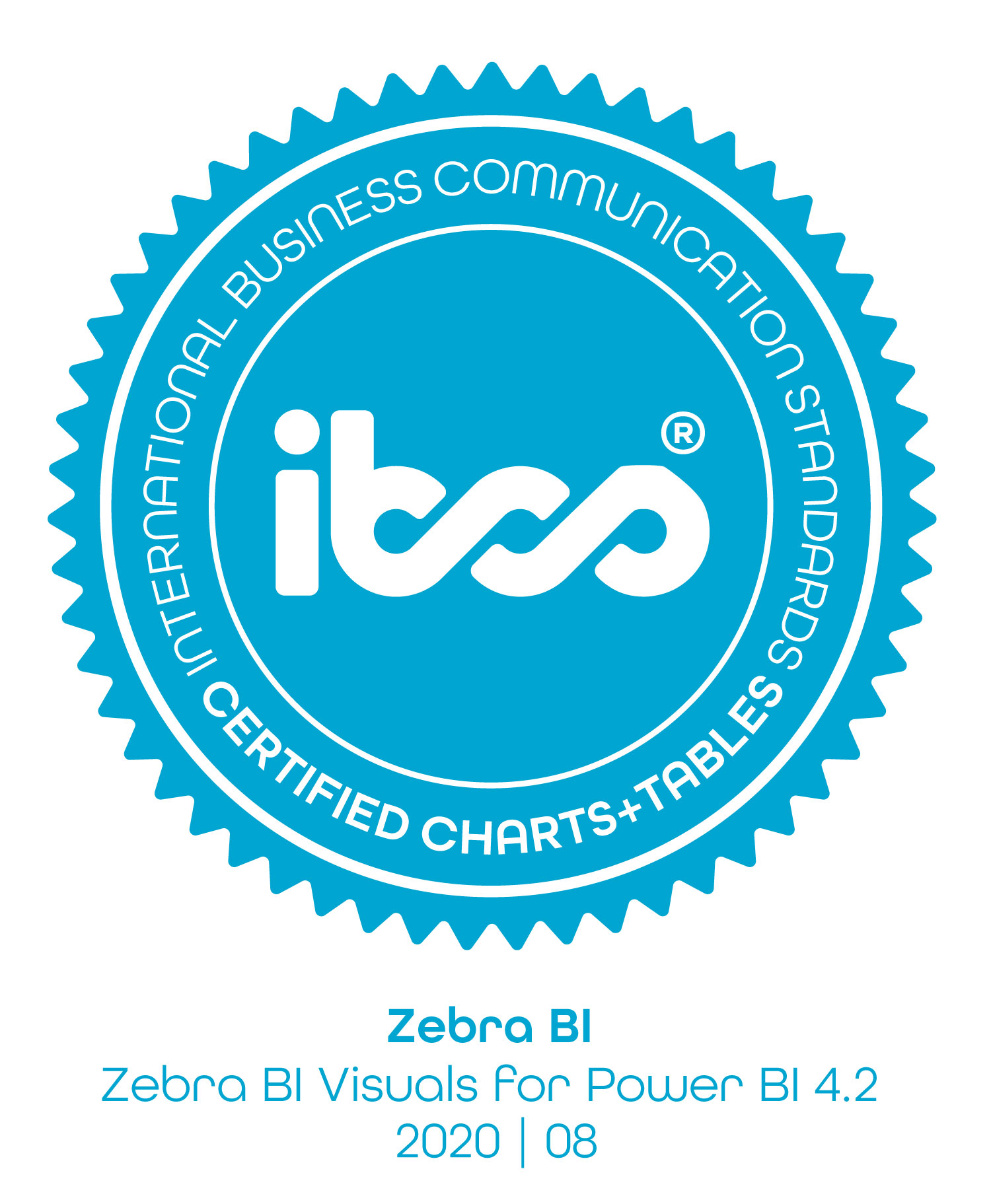 IBCS® Certified Charts+Tables
Zebra BI Visuals for Power BI 4.2 has successfully passed the examination in accordance with the provisions of the IBCS® software re-certification process in August 2020. Zebra BI Visuals for Power BI initially was certified in February 2018. The visual design of the presented business charts and tables is certified to be compliant with the Standards proposed by the IBCS Association.
Examples
Here are some examples of templates which have been developed with Zebra bi Visuals for Power BI during the certification procedure: