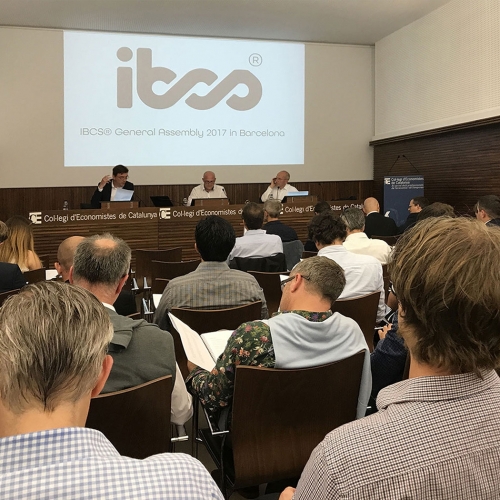 General Assembly 2022
The General Assembly is the governing body of the IBCS Association. A General Assembly shall take place every year in the 2nd quarter. All IBCS Association members will receive an invitation link well in advance of the event.
---
Note: All times specified in CEST (UTC+2)
June 23, 2022 (in Berlin and online)
07:00 pm to 08:00 pm  General Assembly
All Active Members of the IBCS Association got a Zoom invitation link in advance of the event.
Passive Members were able to watch the stream of the event on this page.
.
Agenda
1  Welcome and housekeeping
Johannes von Mulert, Board member
2  Minutes of the General Assembly 2021
Beat Honegger, Secretary
3  President's annual report
Rolf Hichert, President
4  Election of Executive Board
Jürgen Faisst, Managing Director
5  Miscellaneous
Beat Honegger, Secretary