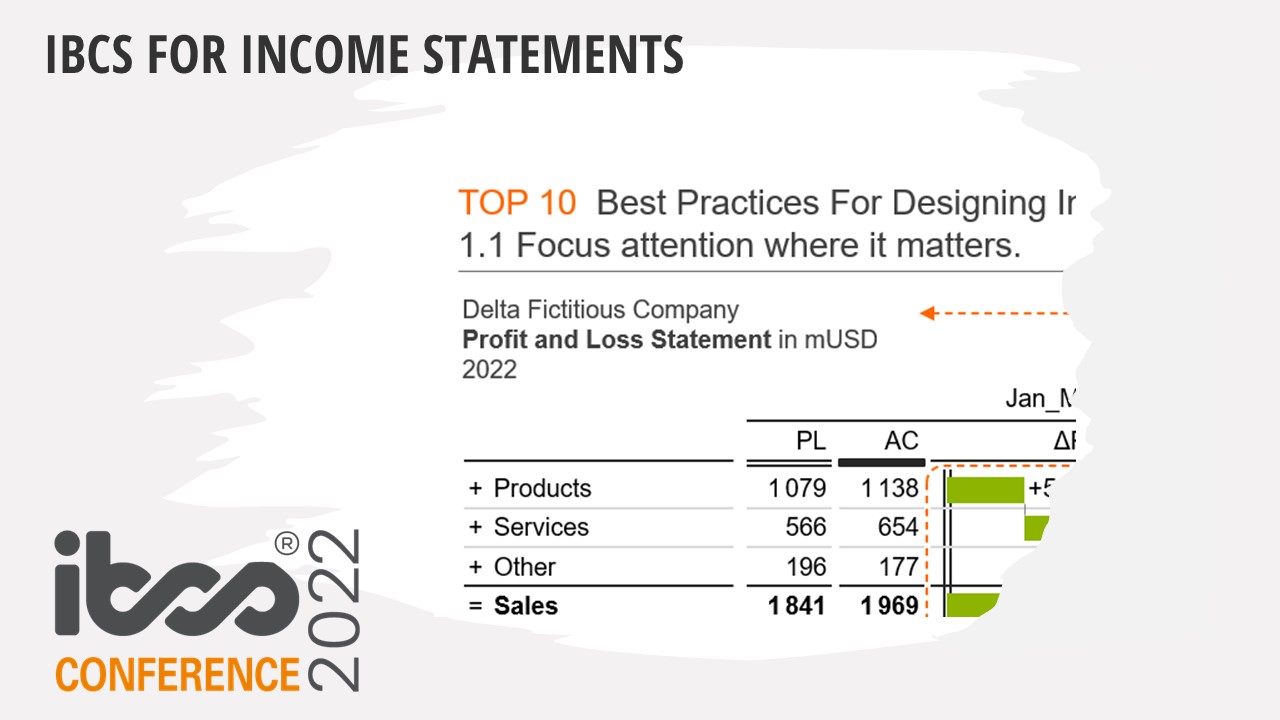 TOP 10 best practices for designing Income Statements
by Dawid Marciniak, Principal Consultant at HICO-Group
IBCS Annual Conference on June 24, 2022
9:45 to 10:30 CEST
---
You think you are familiar with Income Statements? But you still feel you need too much time for orientation when analyzing a new one? Even if it's a large blue-chip stock such as Tesla Inc. or IWG plc?
The reason why is that each creator designs their Incomes Statement according to their own taste. Here are just a few examples:
Title: What information is included and where is it positioned?
Time orientation: Are time periods arranged from left to right of from right to left?
Costs: Are costs reported as positive or negative numbers? If negative, then with a minus sign or in brackets?
This is why IBCS Institute decided to add this topic to the agenda of the IBCS Annual Conference 2022 on June 24:
"Lifting IBCS templates to the next level: Best practices for Income Statements"
Join the IBCS Annual Conference to see the top ten recommendations for easier understandable income statements.
---
Register: June 24, 2022, Berlin or Online
It is possible to attend this event online for free. All you need is to contact the sponsors of the IBCS Annual Conference, and receive a special coupon code for free registration.