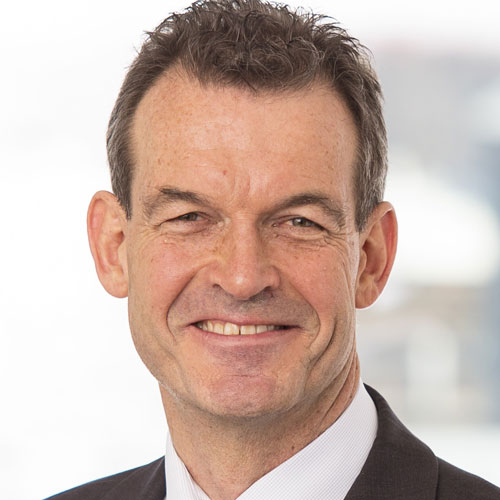 Beat Honegger
Beat Honegger is BI Senior Consultant and Management Consultant at plus-IT AG. plus-IT delivers IBCS® Awareness Workshops, IBCS® Introduction Concepts and Implementation, lean SME BI Solutions based on SAP BusinessObjects (BO) and SAP Analytics Cloud (SAC), which take into account the IBCS® Standard.
---
About
Beat has +10 years experience as a BI consultant, +25 years experience in training and coaching, and +25 years experience in the realization of business requirements using IT resources. His training activities cover SAP BusinessObjects technologies and IBCS® workshops.
Beat is also co-author of the book 'Testen in DWH und BI-Systemen' (Testing in DWH and BI Sytems) and founding member of the IBCS Association.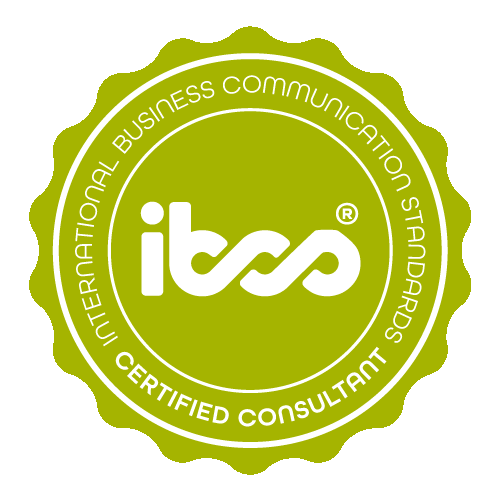 IBCS® Certified Consultant
Beat Honegger has successfully completed the IBCS® certification for successful design of reports and presentations at the HICHERT+FAISST IBCS Institute in April 2013.
Work samples
After attending the Certification Course Beat has provided the following work samples: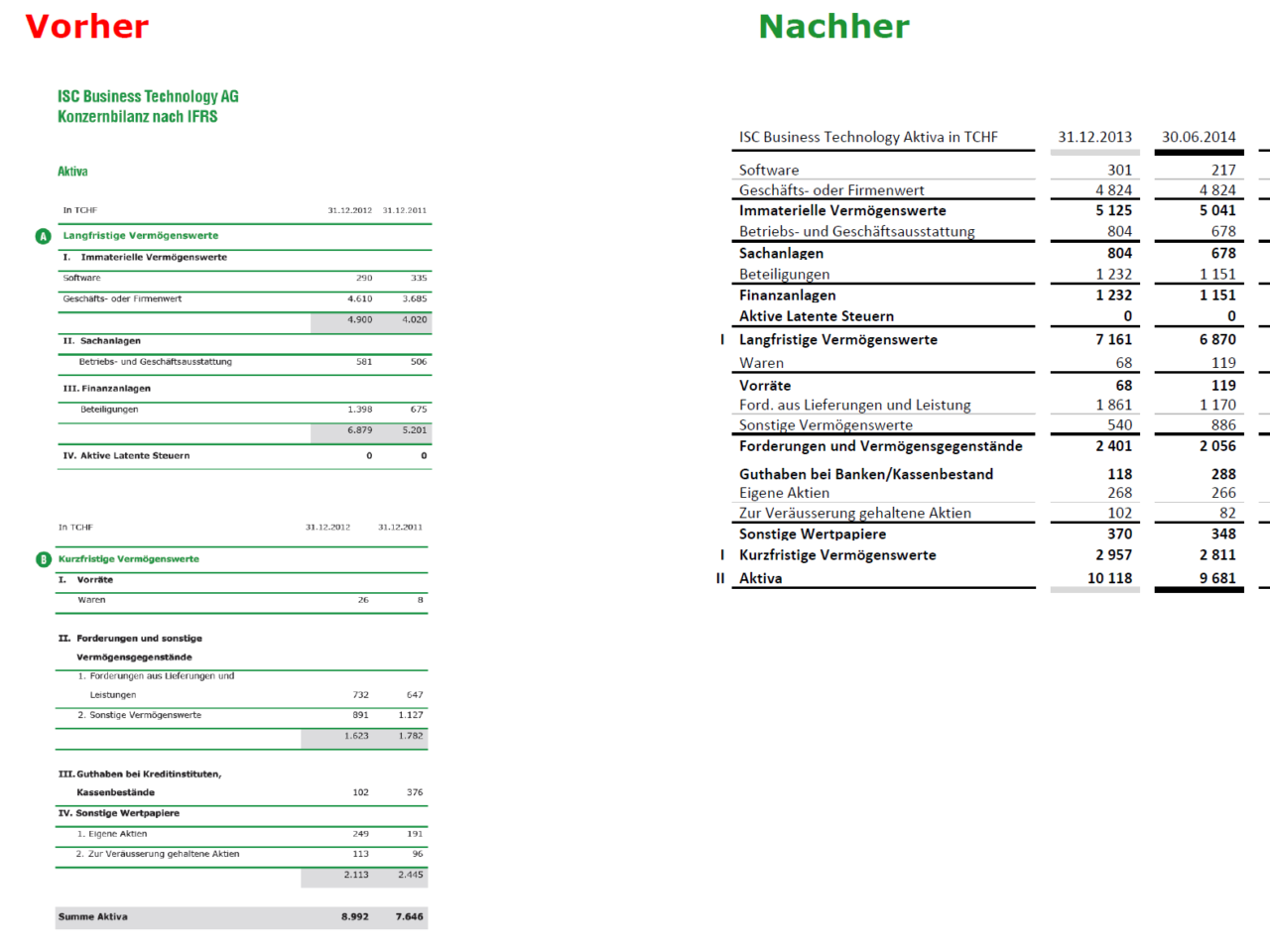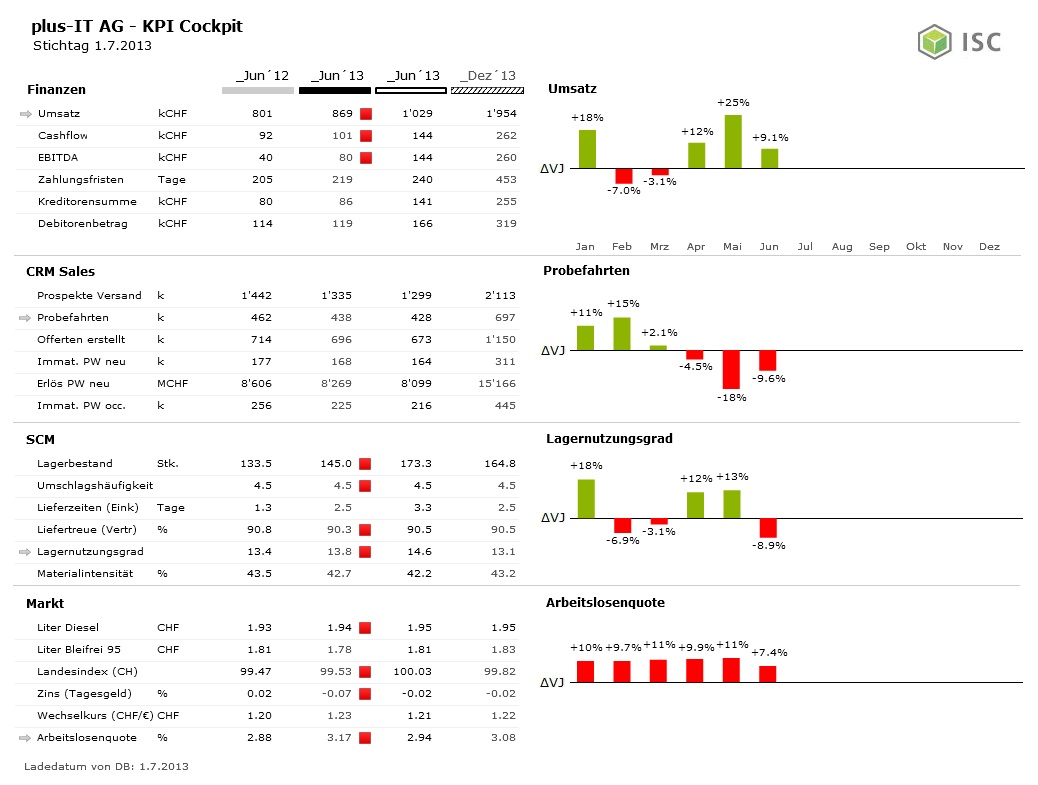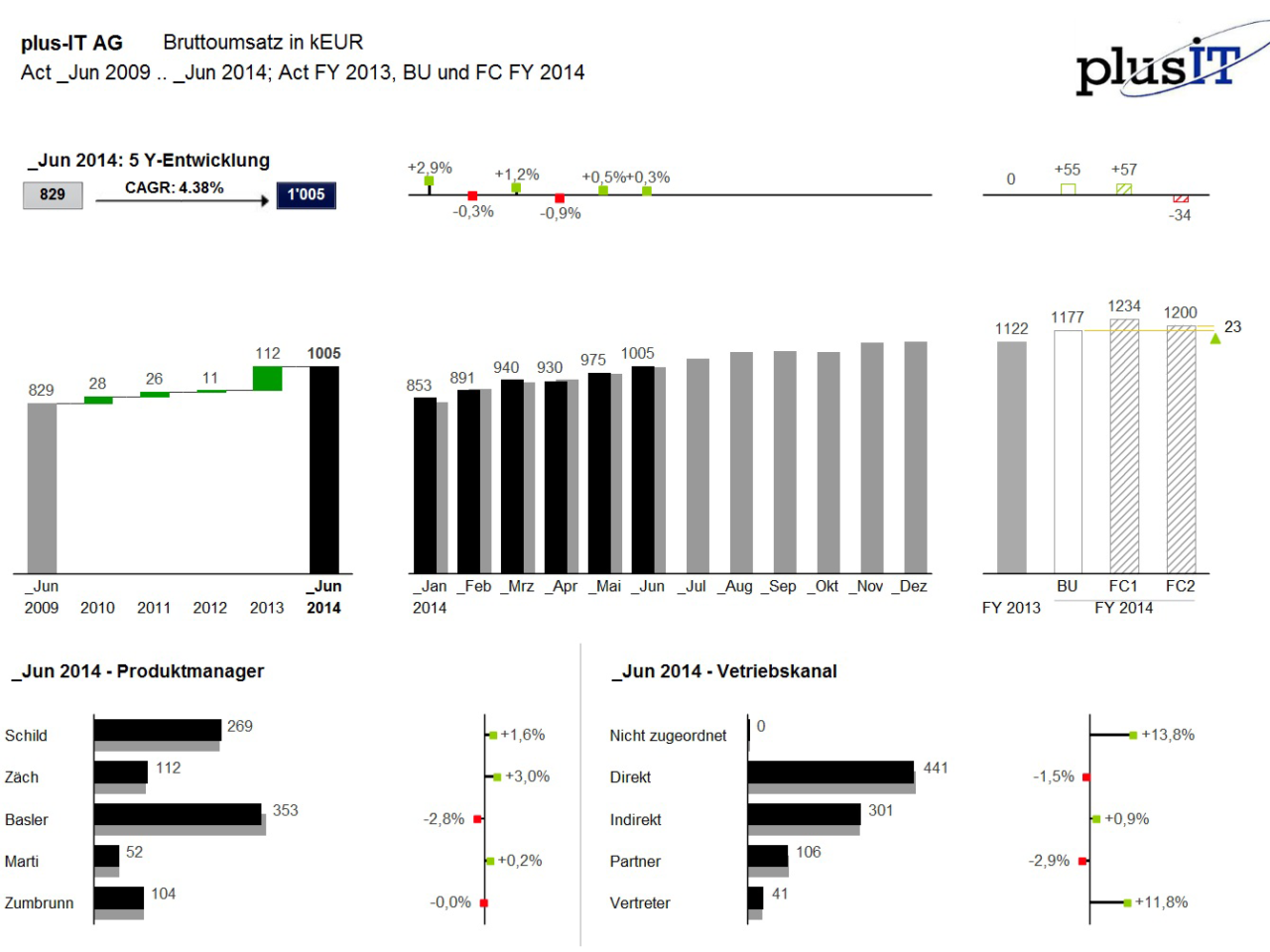 Annual reporting accordance with IFRS The IFRS balance sheet and income statement in the annual report of the ISC Business Technology AG has been analyzed and realized according to the IBCS® rules. Further, the tables have been updated with new columns to display deviations. This example was created with MS Word without any add-on.

KPI dashboard (interactive) This KPI dashboard visualizes the 24 most important KPIs of a company. The individual KPIs can be selected and the monthly variances are visible, so that trends also become apparent and you see more than merely reporting dates. This example was created using SAP BO Dashboards (Xcelsius) without an additional add-on.

Sales analysis This presentation shows annual insurance sales in the last five years. Furthermore, the cumulative sales of the current and lastyear aredisplayed on a monthly basis with variance analysis. This dashboard was created using the graphomate add-on with SAP BO Dashboards.
As part of his recertification Beat has created the following work samples.
Sales analysis
The graph shows the cumulated current revenue of a energy supplier company with comment. In addition to the IBCS® formatting, two deviation graphics have been added. Specifically the start of the financial year (October) had to take into account in the title. This example was used as part of an IBCS® Awareness workshop to show participants on a company example what this graphic looks like in IBCS®.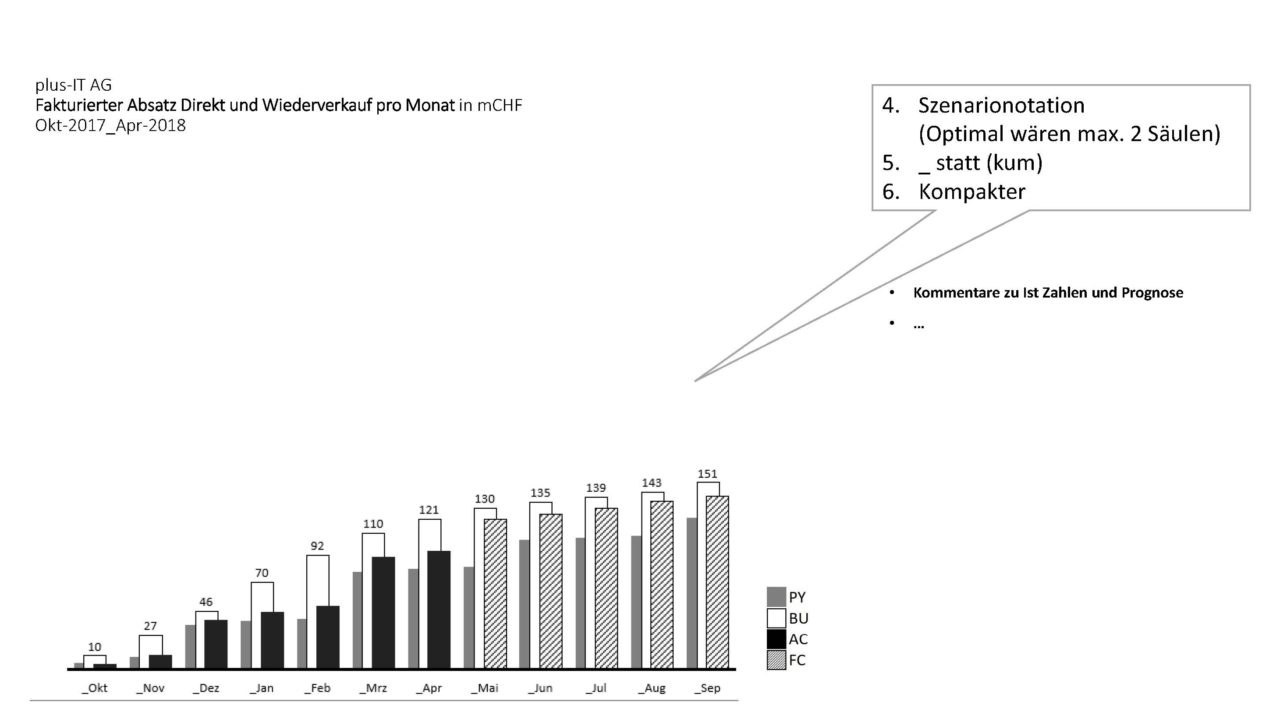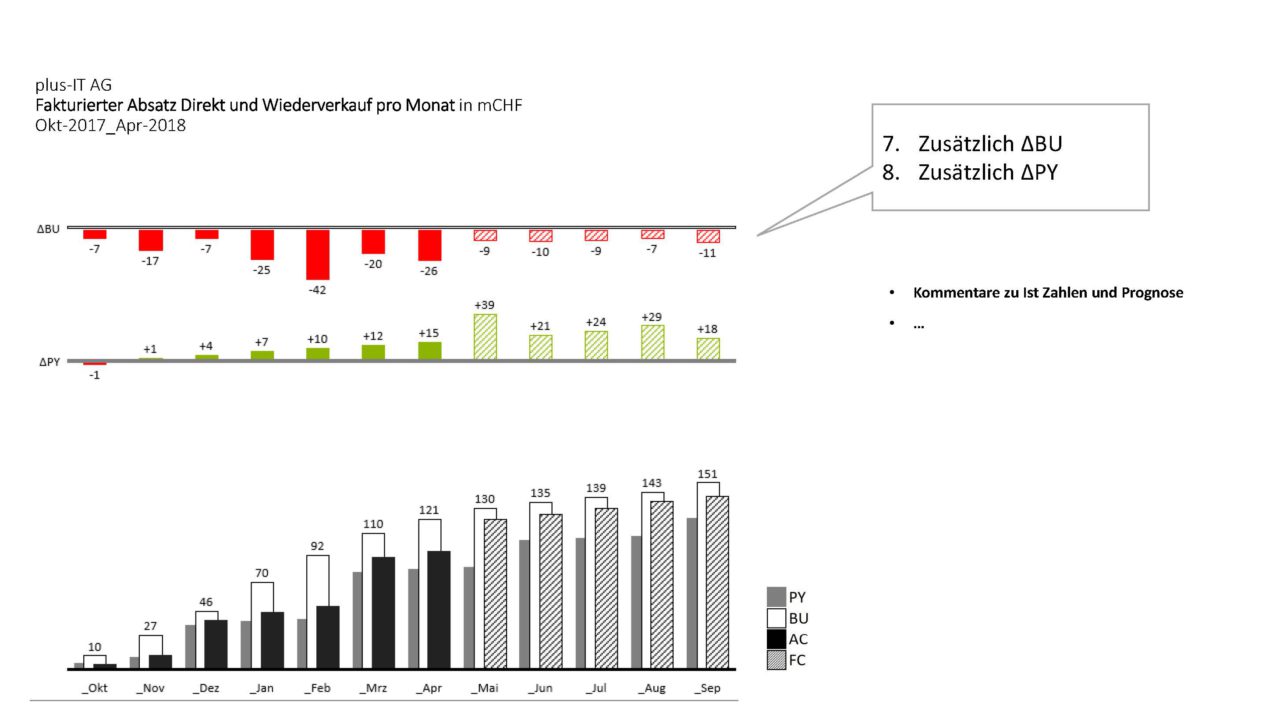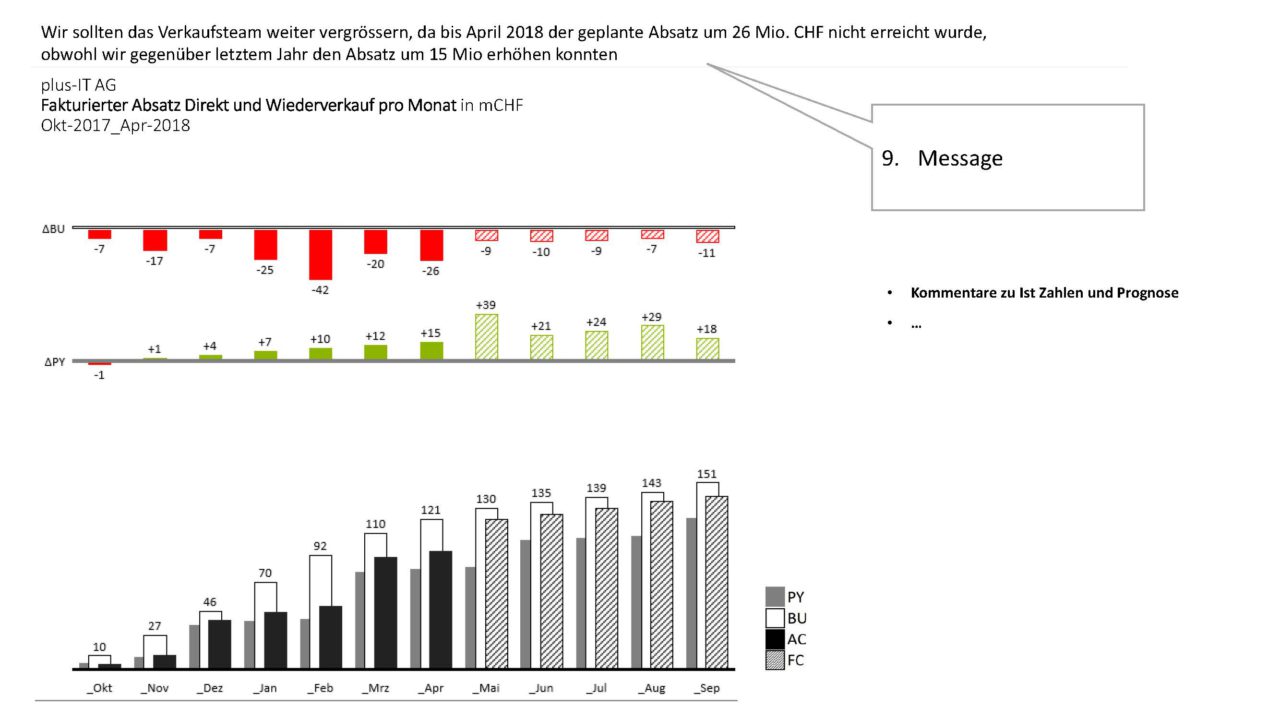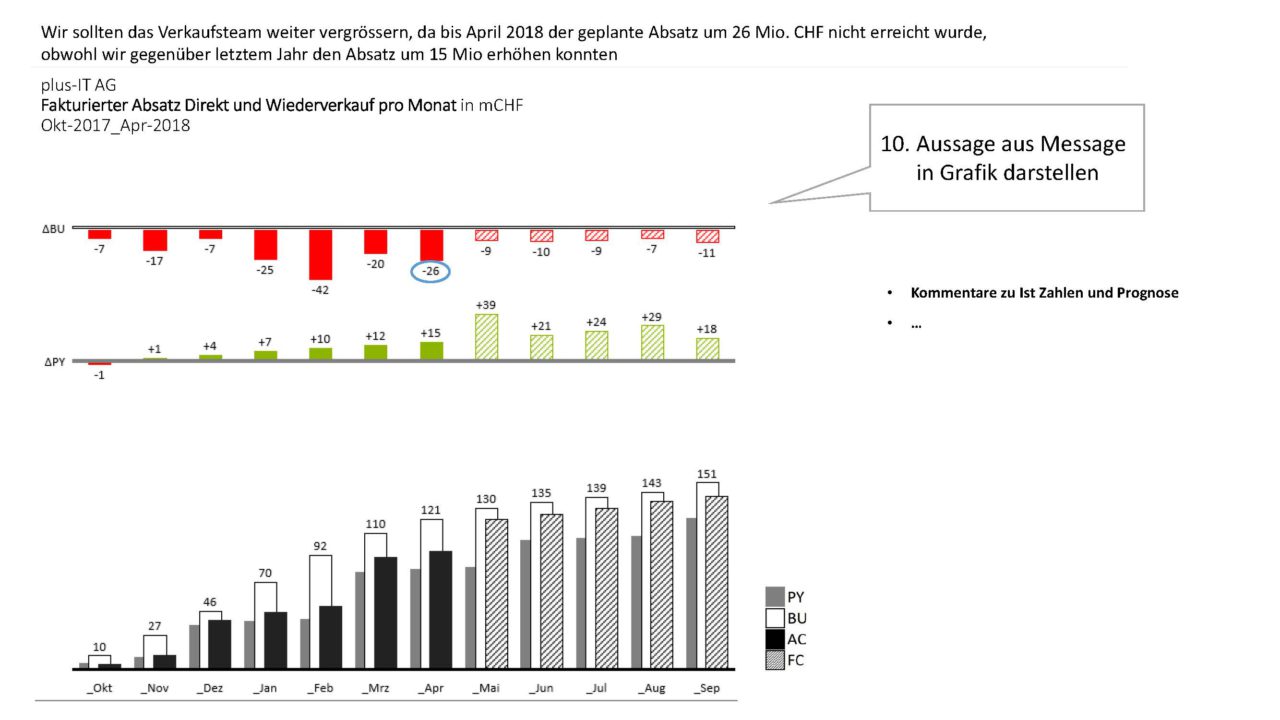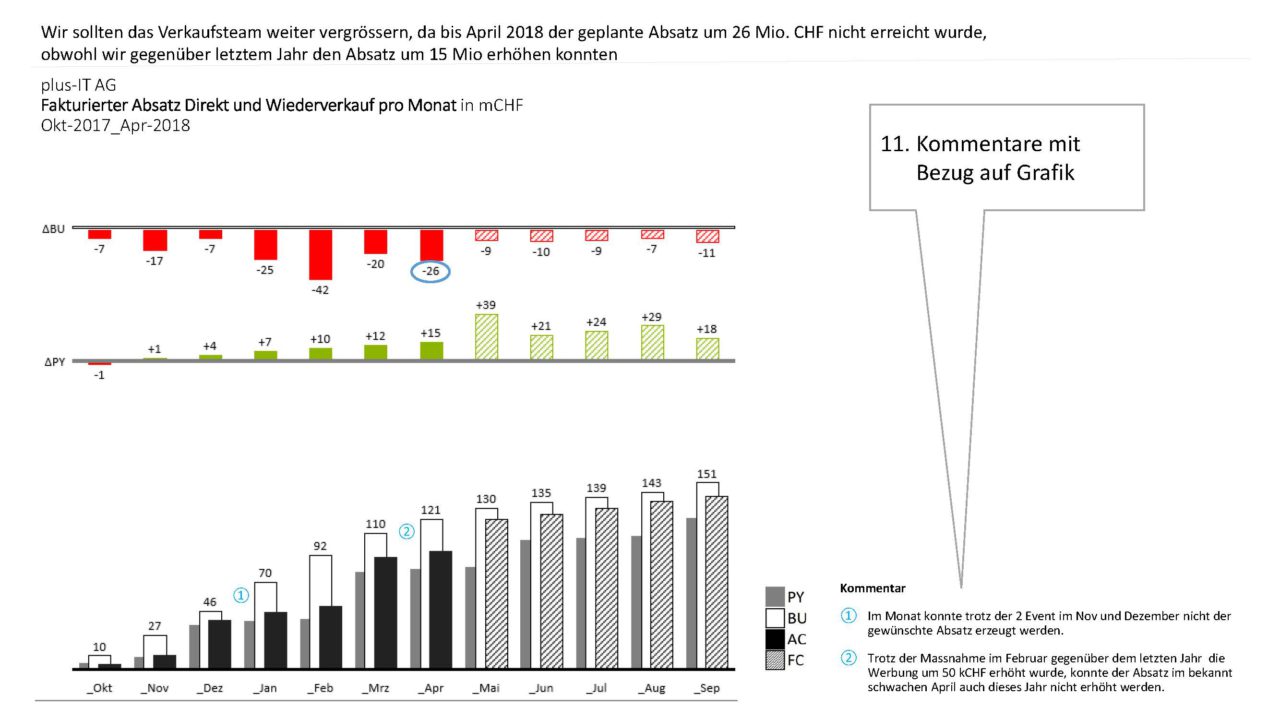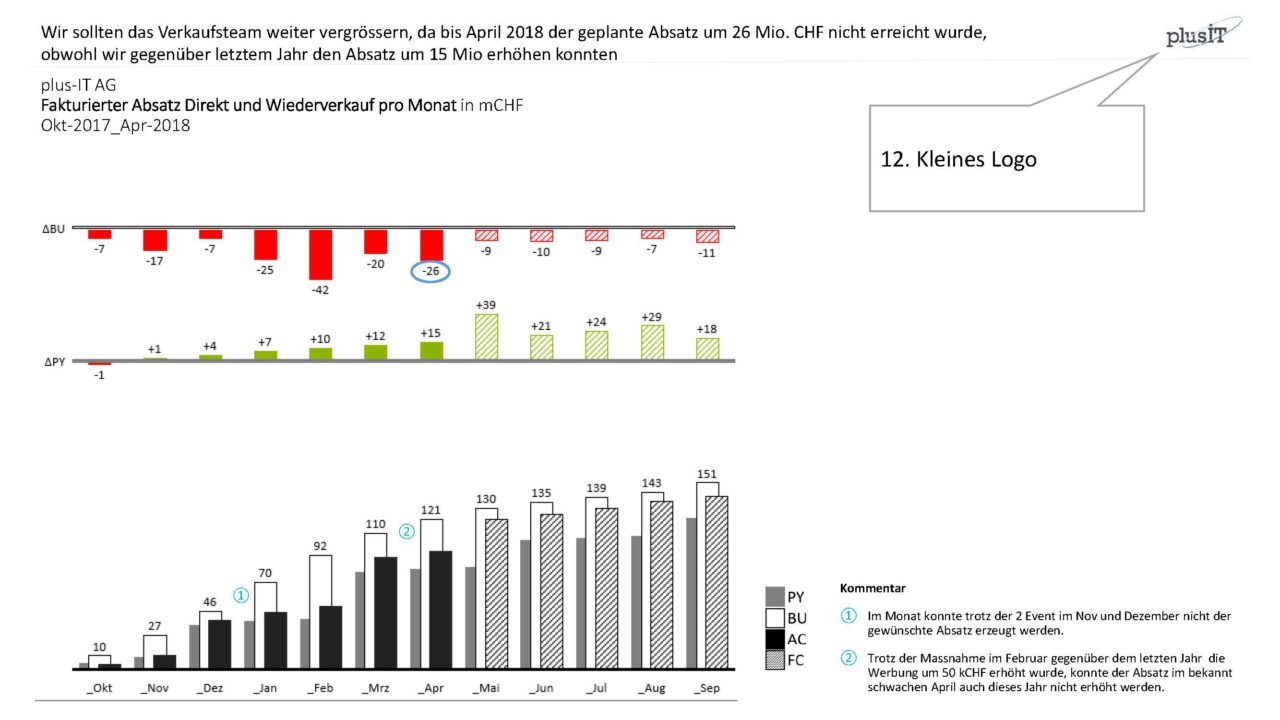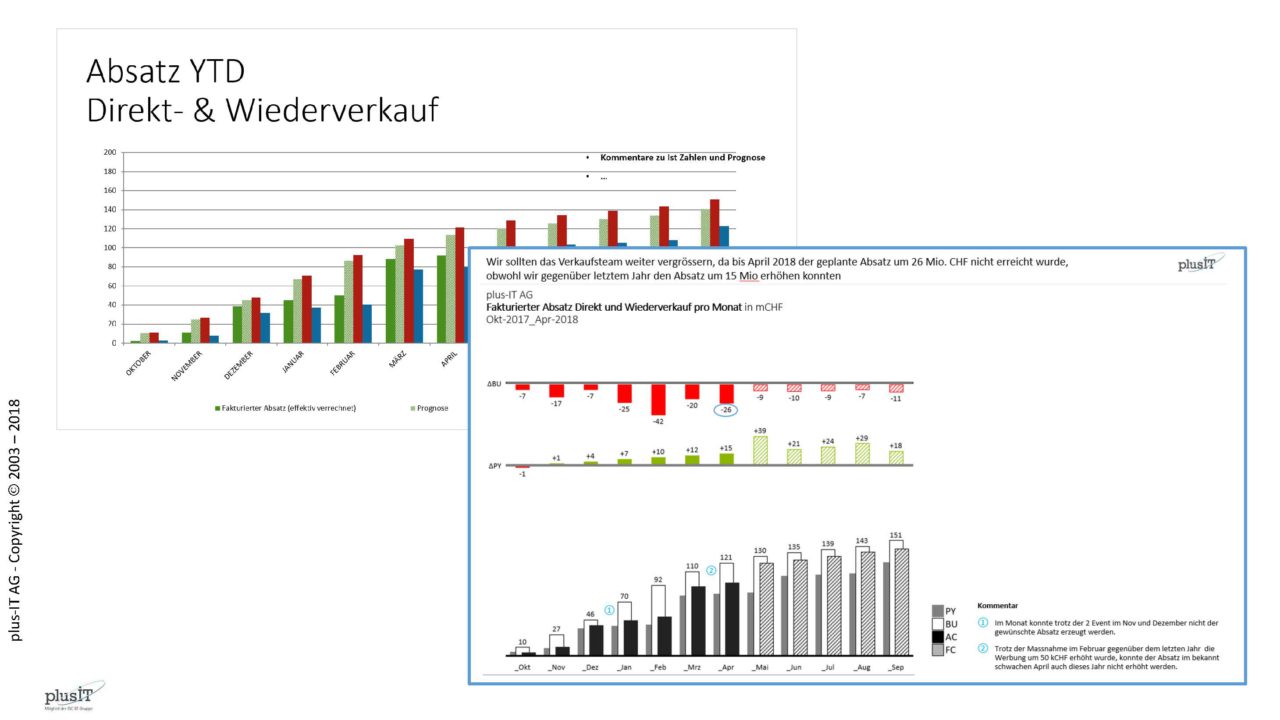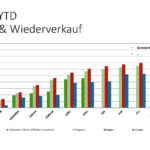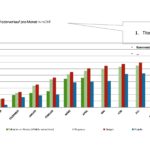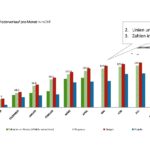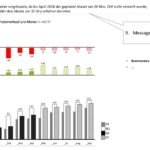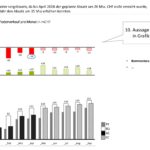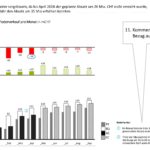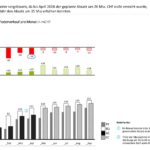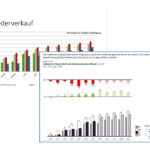 P/L statement
The table shows the quarterly cumulative income statement including plan, previous year, deviation and percentage of energy revenue. In addition to formatting according to IBCS®, the order of the columns has been changed and a variance chart inserted. This example was created as part of an IBCS® Awareness workshop to show the participants what 17 steps needed to be compliant with the IBCS® standard.