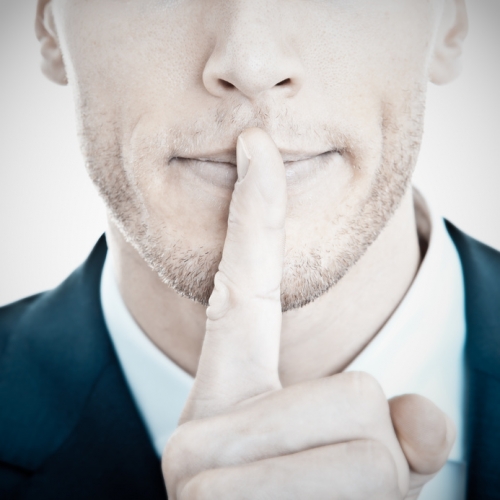 Privacy policy
The protection of your privacy is very important to us. This privacy policy informs you in detail about the handling of your data. Please read it carefully to gain a clear understanding of what information we collect, how we use it and how we protect it.
---
Collection, processing and use of personal data
You can visit our site without providing any personal information. We only store access data without personal reference such as the name of your Internet Service Provider, the page from which you visit us or the name of the requested file. These data are evaluated exclusively for the improvement of our offer and allow no conclusion on your person.
Personal data is only collected if you voluntarily provide it to us when registering for a seminar, ordering goods or registering for our news feed. We use your data without your separate consent exclusively for the fulfillment and processing of your registration or order. With completion of the contract and complete payment of the purchase price, your data will be blocked for further use, unless you have consented to the further use of your data.
When you register for our news feed, your email address will be used for our own advertising purposes until you unsubscribe from the news feed. You can unsubscribe at any time. After you unsubscribe from the news feed, your email address may be stored by us or the service provider in a blacklist to prevent future mailings. The data from the blacklist is used only for this purpose and not merged with other data. This serves both your interest and our interest in complying with the legal requirements when sending news emails (legitimate interest within the meaning of Art. 6 para. 1 lit. f GDPR). The storage in the blacklist is indefinite. You may object to the storage if your interests outweigh our legitimate interest.
Disclosure of personal data
If this is necessary to fulfill your order, your data will be passed on to the organizer commissioned with the execution of the seminar or to the shipping company commissioned with the delivery.
We have commissioned Vereon AG with the advertising and organisation of the jointly offered events. This can lead to the mutual exchange of data.
In order to process payments, we pass on your payment data to the credit institution commissioned with the payment. Your data may be transmitted to carefully selected partner companies commissioned by us for the purpose of carrying out and processing an online order, an online evaluation and buyer protection. You may revoke any consent you may have given to the storage of your customer data at any time with effect for the future.
Visiting our website
Our security measures include encrypted data transmission between your browser and our server according to HTTPS protocol (SSL-encrypted).
Access data and log files
Based on our legitimate interests within the meaning of Article 6, Paragraph 1, Letter f of the GDPR we collect data about every access to the server on which this service is located (so-called server log files). The access data include the name of the website accessed, file, date and time of access, data volume transmitted, access message, browser type and version, the user's operating system, referrer URL (the antecedent website visited), IP address and the requesting provider.
Log files are stored for a maximum of 30 days for security reasons (e.g. to investigate any incidents of misuse or fraud) and then they are deleted. Data that must be stored for a longer period because they are required as proof are excepted from deletion until clarification of the respective incident is finalized.
Cookies
Cookies are information that our or third-party web servers send to the user's browser and store there for subsequent call-up. Cookies may be small files or other forms of information storage downloaded to the computer or a mobile end device. Online services recognize subsequent visits and visitor paths to simplify your use of the websites and better tailor them to suit you.
We use the following cookies:
Session cookies that are only stored on our online services for the period of the actual visit (e.g. in order to permit storage of your login status or the booking function and thus enable use of our online service in the first place). A randomly generated unique identification number or so-called session ID is stored in the session cookie. It also contains details of its origin and when it expires. These cookies cannot store any other data. Session cookies are deleted when you quit using our online service and log out or close your browser.
Persistent cookies that remain on devices even after the browser is closed. They are reactivated every time the website is accessed, thus permitting recognition in the event of repeated accessing.
Third-party supplier cookies stored by companies to analyse websites in order to supply us with details of how often the online service was accessed and how long for.
Cookies that are stored by websites on which media (like video clips and films) are offered. These cookies speed up content download and store information, such as recording that your device has accessed the content.
Cookies enable the efficient personalized use of all our online service functions. Without cookies, some functions and services are not available.
Most browsers offer different options for protecting your privacy. Deactivating cookies means that new cookies cannot be stored. It does not prevent previously set cookies continuing to function on the device until all cookies are deleted in the browser settings. The browser help function or end device user manual explain how to manage your personal preferences in relation to cookie settings. In addition, company-specific settings may be subject to guidelines.
Google Analytics
We use Google Analytics, a web analysis service of Google Inc. ("Google"). Google uses cookies. The information about how visitors use the online offering collected by the cookie is usually sent to a Google server in the USA where it is stored. Google is certified under the Privacy Shield agreement and thus offers a guarantee that it complies with European data protection law (https://www.privacyshield.gov/participant?id=a2zt000000001L5AAI&status=Active).
Google will use this information on our behalf to evaluate the use of our online service by the user and to compile reports about activities within this service and to provide other services for us in connection with Internet use. Pseudonymized usage profiles of the users based on the processed data may be created in the process.
We only use Google Analytics with activated IP anonymization. This means that Google truncates the IP address of users within the member states of the European Union or in other states party to the agreement on the European Economic Area. The full IP address is only sent to a Google server in the USA and truncated there in exceptional cases. The IP address transmitted by the user's browser is not consolidated with other Google data.
Users can prevent cookies being stored via the user preferences in their browser software settings. Users can also prevent data generated by the cookie on their use of the online service being transmitted to Google and processed by Google by downloading and installing the browser plugin available under the following link: http://tools.google.com/dlpage/gaoptout?hl=en.
You can find additional information on Google's use of data for advertising purposes, settings and revocation possibilities on Google websites: https://www.google.com/intl/de/policies/privacy/partners ("Data usage by Google when you visit our partners' websites or use their apps"), http://www.google.com/policies/technologies/ads ("Data usage for advertising purposes"), http://www.google.de/settings/ads ("Managing information used by Google to show you advertising") and http://www.google.com/ads/preferences ("You decide which advertising Google shows you").
Youtube
We have integrated Youtube videos into our online offering, which are stored on http://www.youtube.com and can be played directly from our website.
By visiting the website, Youtube receives the information that you have accessed the corresponding subpage of our website. In addition, the data specified in the section "Access data" of this declaration will be transmitted. This occurs regardless of whether Youtube provides a user account that you are logged in to or whether no user account exists. When you're logged in to Google, your information will be directly associated with your account. If you do not wish to be assigned your profile on Youtube, you must log out before activating the button. Youtube stores your data as user profiles and uses them for the purposes of advertising, market research and/or the need-based design of its website. Such evaluation is carried out in particular (even for users who are not logged in) in order to provide demand-oriented advertising and to inform other users of the social network about your activities on our website. You have the right to object to the creation of these user profiles, and you must contact Youtube to exercise this right.
Further information on the purpose and scope of data collection and processing by Youtube can be found in its Privacy Policy. There you will also find further information about your rights and settings to protect your privacy: https://www.google.de/intl/en/policies/privacy. Google also processes your personal data in the USA and has submitted to the EU-US Privacy Shield, https://www.privacyshield.gov/EU-US-Framework.
Sendinblue
This website uses Sendinblue for marketing automation. Service provider is Sendinblue GmbH, Köpenicker Straße 126, 10179 Berlin, Germany. Cookies are stored on your computer for evaluation purposes. If you prevent the storage of cookies, you may not be able to use this website to its full extent. The prevention of the storage of cookies is possible by the setting in your browser.
Sendinblue services can, among other things, be used to organize and analyze the sending of news emails. The data you enter for the purpose of subscribing to the news feed are archived on Sendinblue's servers in Germany. If you do not want to permit an analysis by Sendinblue, you must unsubscribe from the news feed. We provide a link for you to do this in every news email.
For detailed information on the functions of Sendinblue please follow https://www.sendinblue.com/newsletter-software/. Find more details about the Data Protection Regulations of Sendinblue at https://www.sendinblue.com/legal/privacypolicy/.
Other rights and responsibility
Besides the above revocation and erasure rights, you also hold the right to access information on the data stored about you in line with Article 15 of the EU GDPR. In line with Article 16 of the EU GDPR you hold the right to correct inaccurate personal data stored about you. In line with Article 20 of the EU GDPR you hold the right to data portability. In all these cases please contact us via email at info@ibcs.com. Furthermore, in line with Article 77 of the EU GDPR you are entitled to lodge a complaint with a supervisory authority.
Please send your data protection queries via email to Dr. Jürgen Faisst (info@ibcs.com). The responsible supervisory authority according to EU GDPR is the Landesbeauftragte für Datenschutz und Informationsfreiheit Nordrhein-Westfalen, Kavalleriestr. 2-4, 40213 Düsseldorf (+49 211/38424-0, poststelle@ldi.nrw.de).  Responsibility for data processing lies with the HICHERT+FAISST GmbH, represented by the managing partners, cf. our imprint.
Hilden, July 2018