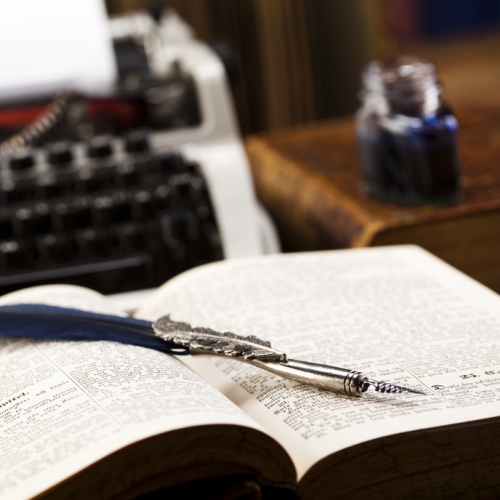 IBCS Institute
The IBCS Institute (HICHERT+FAISST) is host, training institute, and certification body of the Creative Commons project called IBCS. Although established in 2004, the company roots back to the 1980s, when Rolf Hichert worked as a consultant at McKinsey & Company. Here he met Gene Zelazny and other thought leaders in the conceptual and visual design of reports and presentations.
---
Background
McKinsey & Company
After finishing his doctoral dissertation in mechanical engineering, Rolf joined McKinsey & Company. This is when his interest in professional visualizations began. Here he met thought leaders like Gene Zelazny, McKinsey's Director of Visual Communications and author of bestselling books such as 'Say It With Charts' and 'Say It With Presentations'.
University of Applied Sciences, Constance
In the early 1980s Rolf worked as a professor in the IT department of the University of Applied Sciences in Constance, Germany. His subjects were marketing and project management.
MIK - Management, Information, and Kommunikation GmbH
In the mid 1980s, Rolf established MIK GmbH, a software company focusing on the appropriate visualization of business data. In 1992, Jürgen joined in and became Rolf's Managing Partner.
University of Applied Sciences, Eberswalde
In 1997, Rolf went back to a University of Applied Science – now in Eberswalde – teaching controlling.
MIS AG
In 1998, Jürgen joined Business Intelligence pioneer MIS AG, supported the company's IPO and became COO and CTO of the board. In 2001, Rolf joined in as a Managing Director of MIS' Swiss affiliate.
Milestones
Foundation of HICHERT+PARTNER AG, Kreuzlingen, Switzerland
In 2004, Rolf founded the HICHERT+PARTNER AG as a consulting company focusing on professional business presentations and management reports.
Seminar cooperation with Vereon
In 2007, HICHERT+PARTNER entered the seminar business in cooperation with Vereon AG, a Suisse seminar and event management company. To date, more than 6000 participants have taken part in our training courses and lectures.
IBCS Association and Creative Commons IBCS® project
In 2013, Jürgen Faisst enters the scene again. He helps transferring major parts of Rolf Hichert's intellectual property into the Creative Commons IBCS project governed by the newly-founded IBCS Association. Publishing the IBCS Standards under a Creative Commons license should ease further development and international acceptance.
Relocation and renaming: HICHERT+FAISST GmbH, Hilden, Germany
In 2014, Rolf and Jürgen decide to run the company as partners. As of January 2015, the company relocates to Hilden, Germany, and is renamed HICHERT+FAISST GmbH.
HICHERT+FAISST IBCS® Institute
Today, HICHERT+FAISST serves as the IBCS Institute, hosting the IBCS project, giving IBCS training courses, acting as the IBCS certification body, and providing educational material on IBCS.