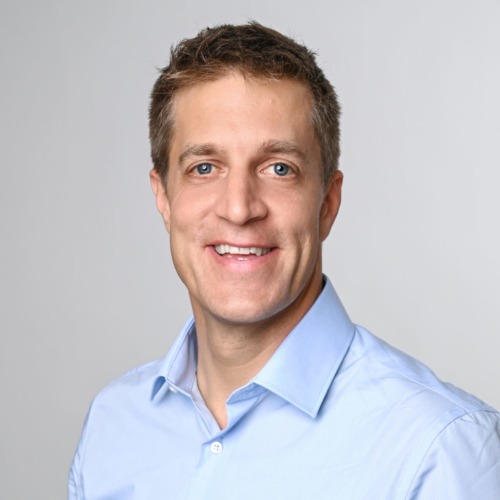 Daniel Oppliger
Daniel Oppliger is an inhouse BI consultant at Swiss Mobiliar, the oldest private insurance company in Switzerland. The company is cooperatively owned and is therefore fully committed to its customers.
---
About
Daniel Oppliger has been working as an inhouse consultant for reporting and business intelligence for 15 years. As a passionate advocate of the agile working method, he can quickly and flexibly respond to the changing needs of his customers. He creates custom reports with a message to create direct customer benefits.
At his employer, Daniel Oppliger developed and introduced a notation manual. As a member of the agile development team for management information, he ensures that the developments meet the standards, continuously introduces new improvements, and advises on developments.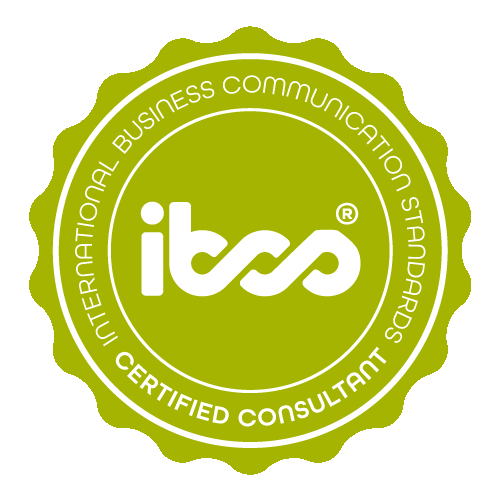 IBCS® Certified Consultant
Daniel Oppliger has successfully completed the IBCS® certification for successful design of reports and presentations at the HICHERT+FAISST IBCS Institute in May 2023.
Work samples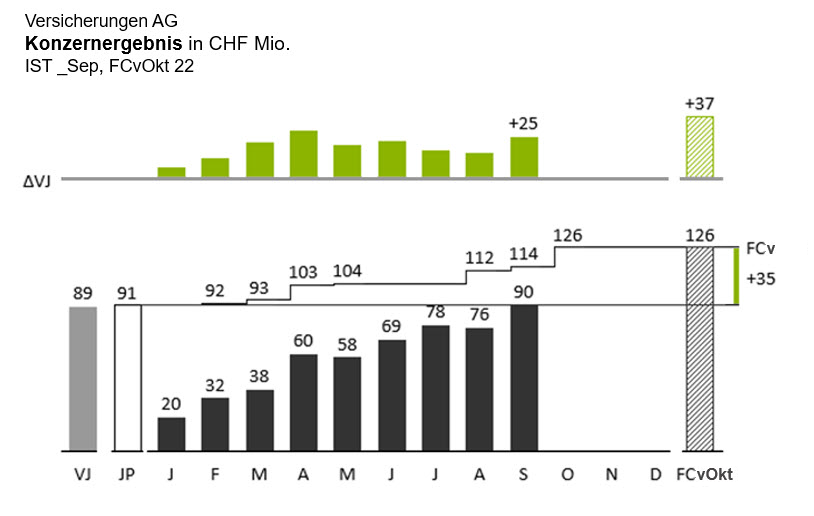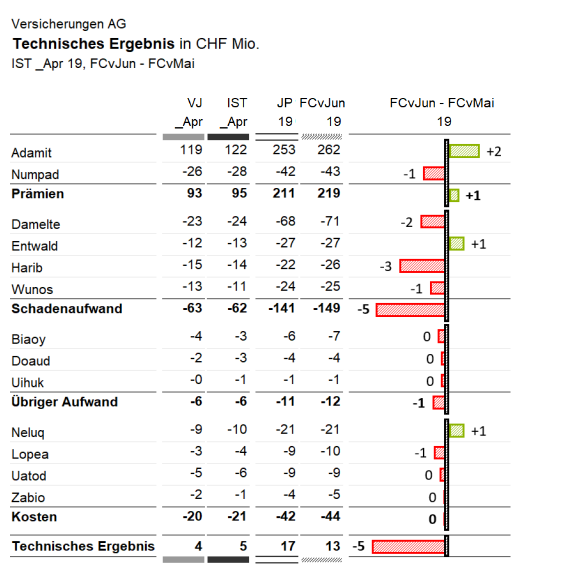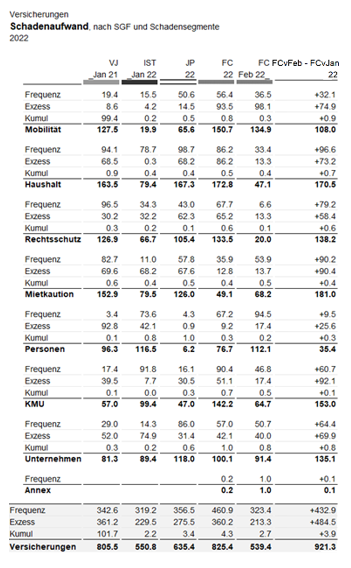 Work sample 1 The management team is interested in the expected annual result and periodically adapts the assessment during the year. The cumulative actual figures are shown in the chart as a supplement and provide information about the values already reached.

Work sample 2 In the insurance business, we are interested in how the full-year forecast has changed from June to May.

Work sample 3 The graph extends the example from IBCS, "Figure EX 1.2-21: Nested rows" and complements it with the additional display by segment for the sum.