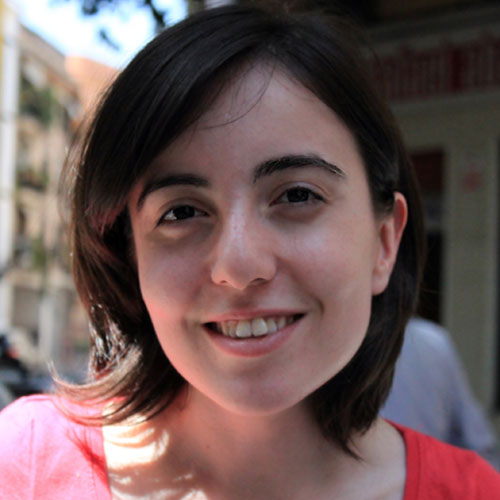 Esin Özkan
Esin works as a senior business intelligence consultant at IBSS Consulting in Istanbul, Turkey. IBSS is an analytics company specialized mainly on SAP's analytic products' implementations.
---
About
Esin Özkan is a BI consultant with a focus on data visualization and advanced analytics (machine learning).
She has more than 7 years of experience on business warehouse modeling and data visualization with SAP BW/BO. She has created data models for various industries and designed dashboards for different business units (sales, marketing, finance, purchasing, investments and high level management). Throughout her career, she has given consultancy to multinational companies as well as local companies operating either in Turkey or abroad. She mainly takes part in conceptual design, quality assurance and go-live phases of projects.
For the last 3 years, she also works on the advanced analytics field. She leads a data science team and, together, they work on predictive/forecast models by using SAP Predictive Analytics and/or Python.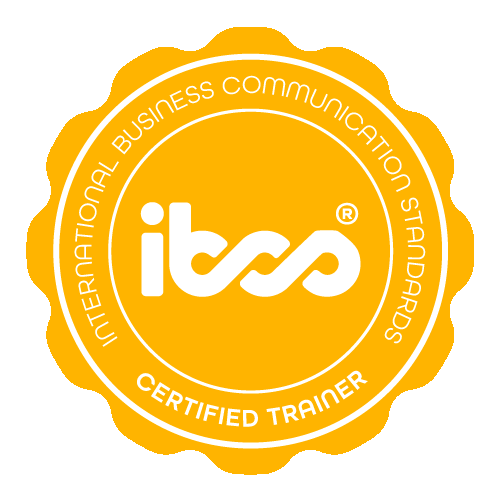 IBCS® Certified Trainer
Esin Özkan has successfully completed the IBCS® certification for successful design of reports and presentations at the HICHERT+FAISST IBCS® Institute in September 2017 and serves as IBCS® Certified Trainer.
Work samples
The work is about re-organizing a simplistic market share analysis as a dashboard compliant with IBCS® Standards.
In the improvement phase:
The structure has been enriched with complimentary data.
Graphs are added to express the performance results better.
Variances and highlights are added to emphasize extreme changes.
Market Share Analysis Dashboard of Firm X
On the left side: total market growth and Firm X's growth are compared with each other.
Then: market share of the Firm X is shown by product groups (A and B), distribution of sales between the 2 groups and the comparison with planned values are exposed.
On the right side: market volume,  Firm X's volume and market share trends are analyzed by customer groups.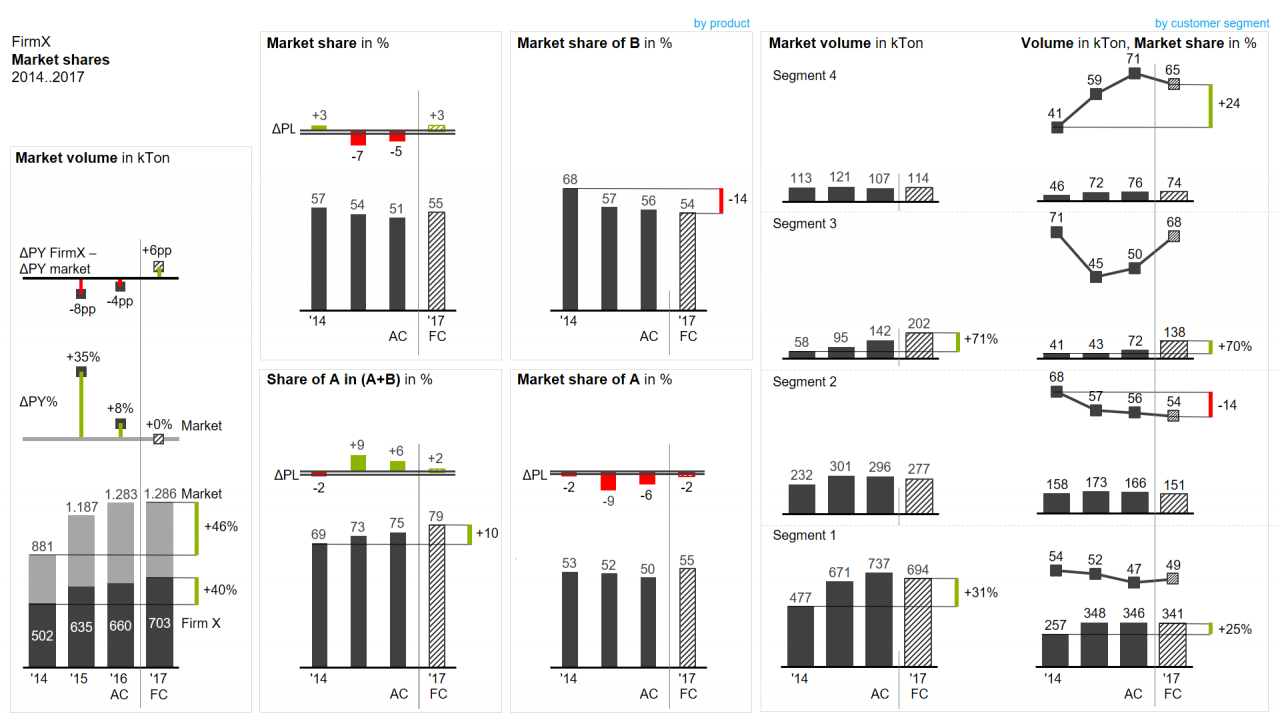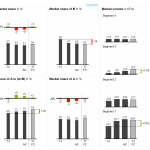 Analysis before IBCS® adaptions and step-by-step improvements
The analysis were much more simplistic without any visualization and the information density was too low. Click through the slides and see the improvements step by step.