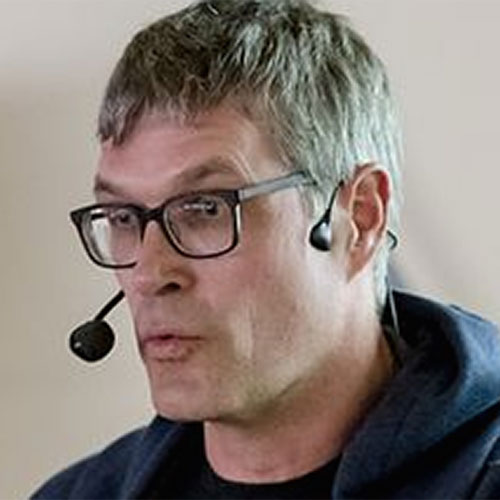 Meinert Jacobsen
Meinert Jacobsen is the CEO and owner of the analytical agency marancon GmbH and founder of the BIG DATA Start-Up B2B Smart Data GmbH in Bonn.
---
About
Meinert Jacobsen is a data-nerd for over 30 years. Starting with studying statistics at the LMU in Munich he continued his profession as a trainee at a market research bureau, followed by several stays at Deutsche Bank, Postbank and Schober.
In 2006 he founded the agency marancon – Gesellschaft für Marketing, Analyse und Consulting mbH in Bonn. Marancon focusses in the analytics of customer behaviour through data analytics, i.g. analytical CRM. In 2016 he was the cofounder oft he B2B Smart Data Gmb a BIG DATA company in Bonn.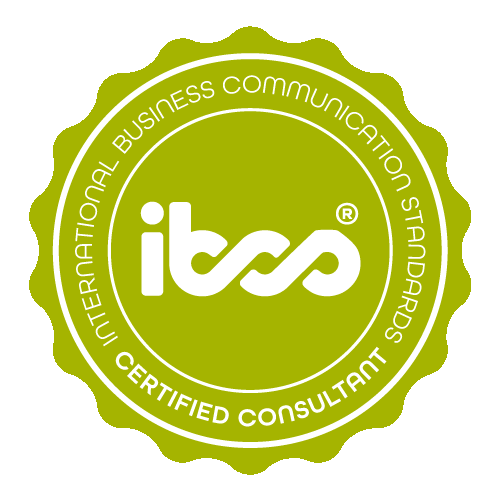 IBCS® Certified Consultant
Meinert Jacobsen has successfully completed the IBCS® certification for successful design of reports and presentations at the HICHERT+FAISST IBCS Institute in May 2017.
Work samples
Scoring
Relation between the customer structure an the action on a marketing medium. Development of a score model and presentation of the model power.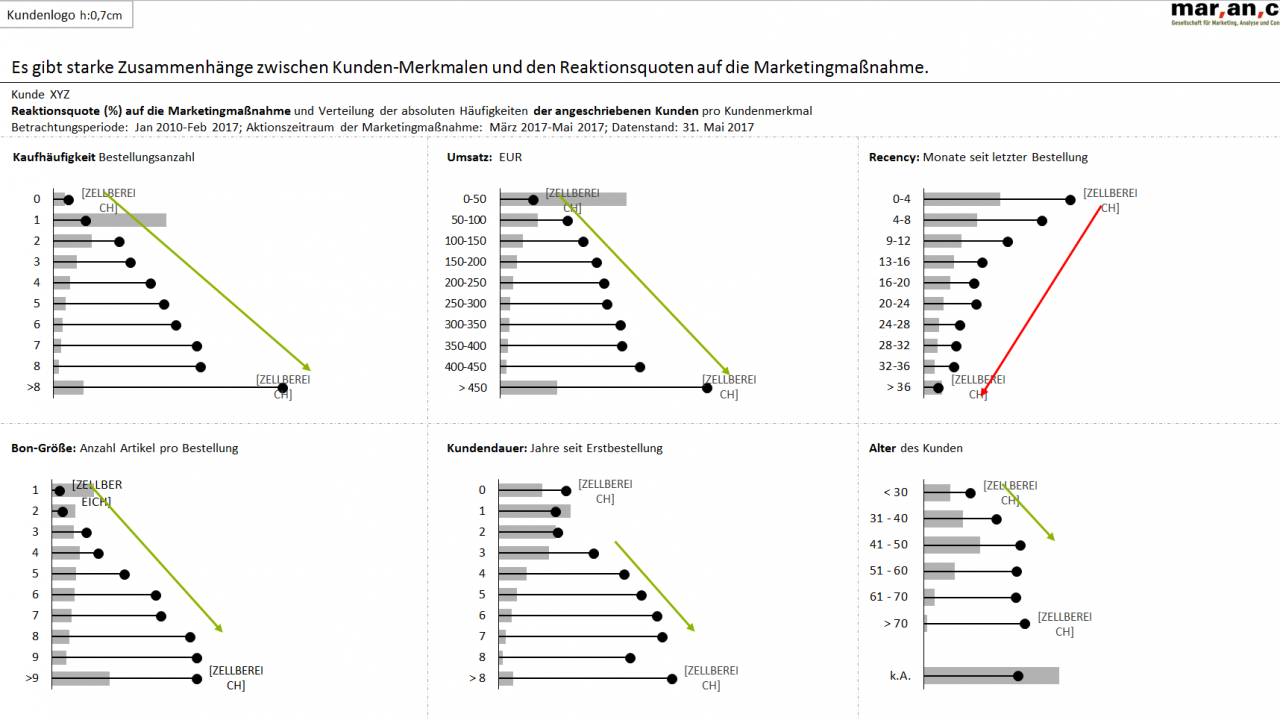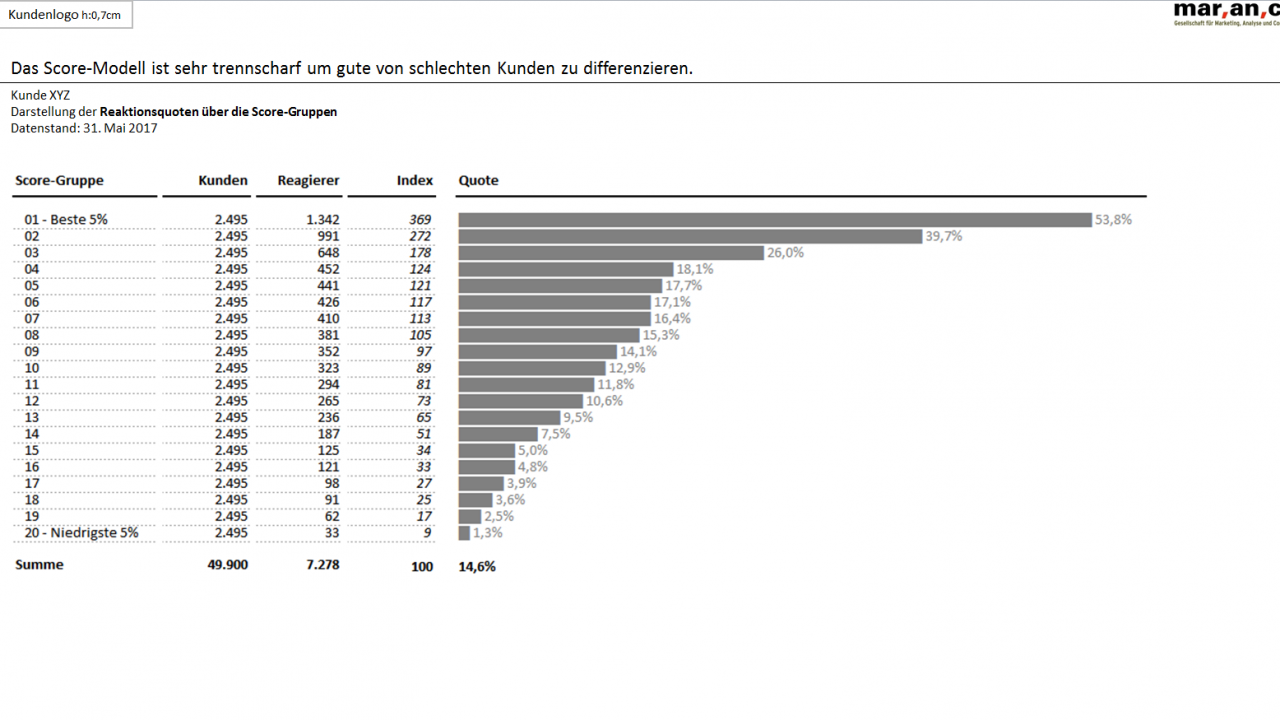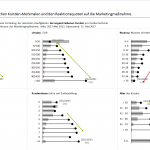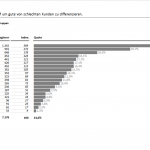 Revenue
Presentation of the revenue evolution in customer segments