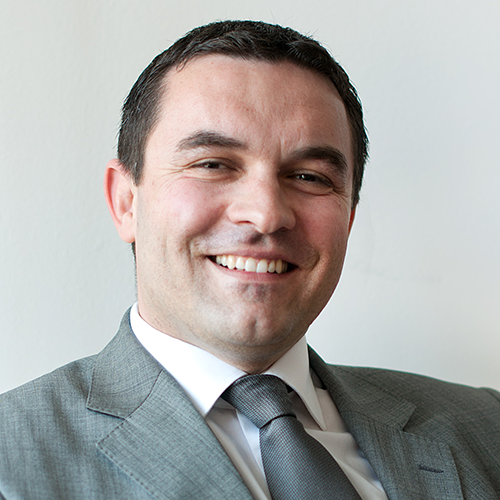 Dr. Mladen Meter
Dr. Mladen Meter is Managing Director of Business Effectiveness Ltd. (Poslovna učinkovitost d.o.o.) from Zagreb, Croatia. Business Effectiveness Ltd. provides business advisory and executive education services in controlling and finance area.
---
About
Dr. Mladen Meter has studied economics with focus on controlling, finance, accounting and audit in Zagreb and Split, Croatia. He has further visited courses on management at IEDC Bled School of Management in Ljubljana, Slovenia, and on controlling at Controller Institut in Vienna, Austria.
His extensive professional experience covers working at the largest international and domestic companies in Croatia and in the region (e.g. Kaufland, Generali Insurance, Baloise Gruppe, Croatia osiguranje). He held positions as SAP FI/CO Specialist, SAP Manager, Head of Asset Management, Head of Finance and Accounting, and Head of Controlling.
Today he serves as Managing Director of Business Effectiveness Ltd. in Zagreb, Croatia.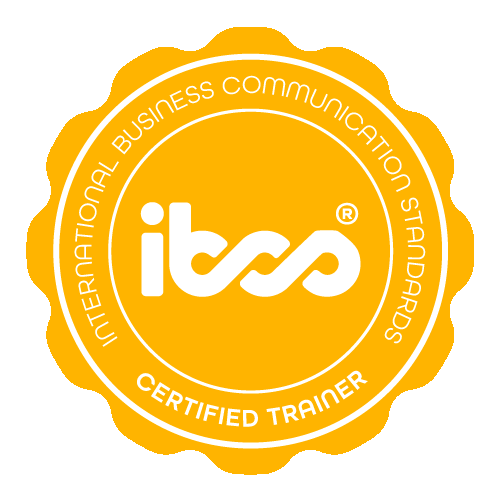 IBCS® Certified Trainer
Dr. Mladen Meter has successfully completed the IBCS® certification for successful design of reports and presentations at the HICHERT+FAISST IBCS Institute in April 2014 and serves as IBCS® Certified Trainer.
Work samples
After attending the Certification Course Mladen has provided the following work samples: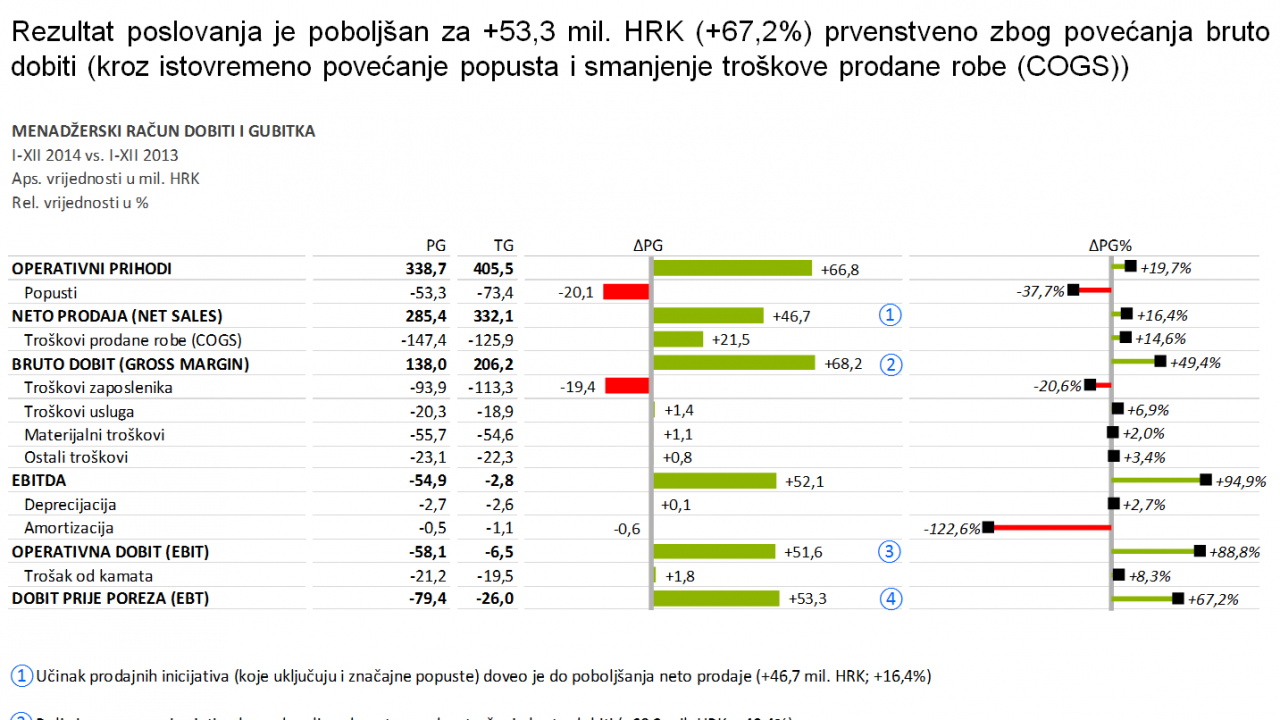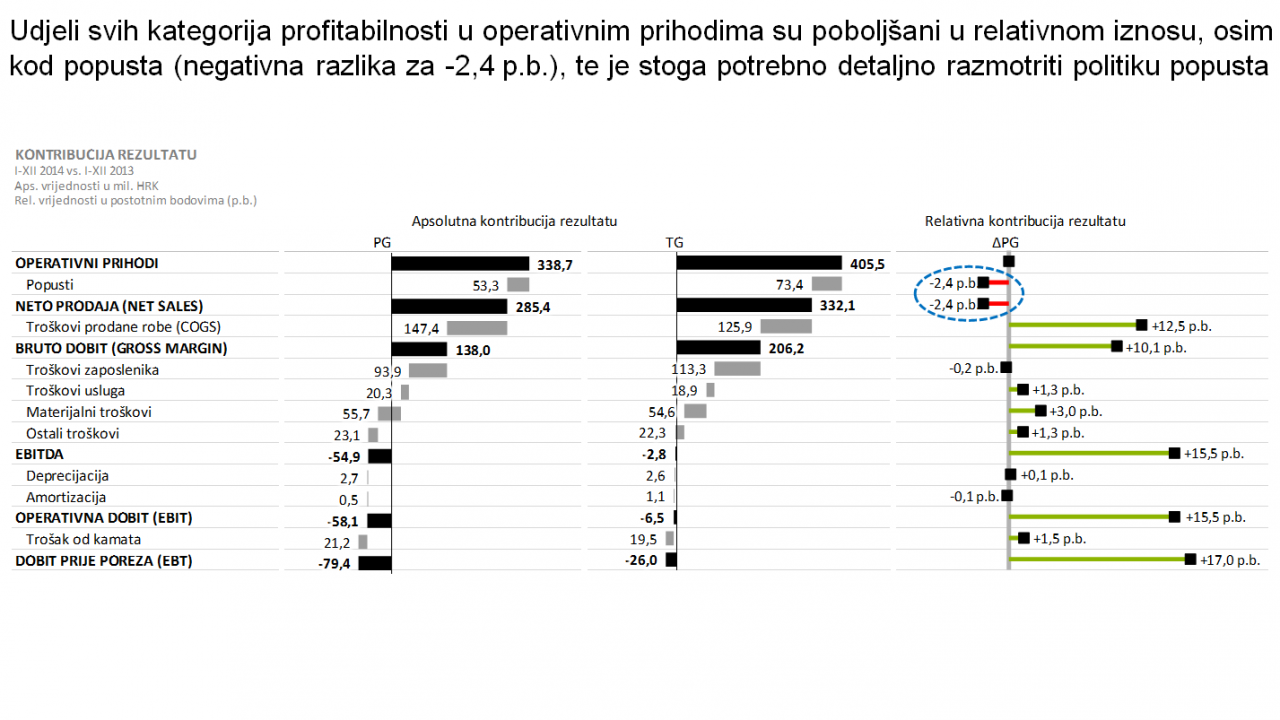 Managerial P&L statement with absolute and relative deviations In this managerial P&L statement are shown typical profitability levels in the current and previous fiscal year. The absolute and relative deviations clearly indicate that the largest negative deviations occurred in discount and personnel costs.

Contribution of each P&L category to bottom line result Increase in costs' category in the structure of P&L statement itself may not be problematic, if its share in relation to the realized operating income decreases. In order to determine the above, it is necessary to calculate the relative share of individual categories in relation to operating income.

Absolute variances for net sales by cities Multiple charts are displayed on one slide using small multiples. These small multiples show absolute deviations between achievement in the current and previous year. The charts are sorted from the smallest to the largest negative deviation by responsibility centers and products; thus clearly convey the message for better performance management.

Monthly costs comparison Additionally to comparative overview of costs occured in the current and previous period, displaying of absolute and relative deviations, effects of undertaken activities to reduce costs are clearly visible as well as the trend of their continuous reduction.