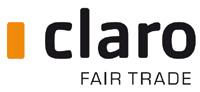 Claro Fair Trade AG Annual Report
After Swiss Post, Claro Fair Trade was the second company to adhere to the SUCCESS rules in the design of its annual report. You can download the complete 2011/2012 annual report here.
Claro annual Report 2008/2009
The following examples are taken from the 2008/09 report: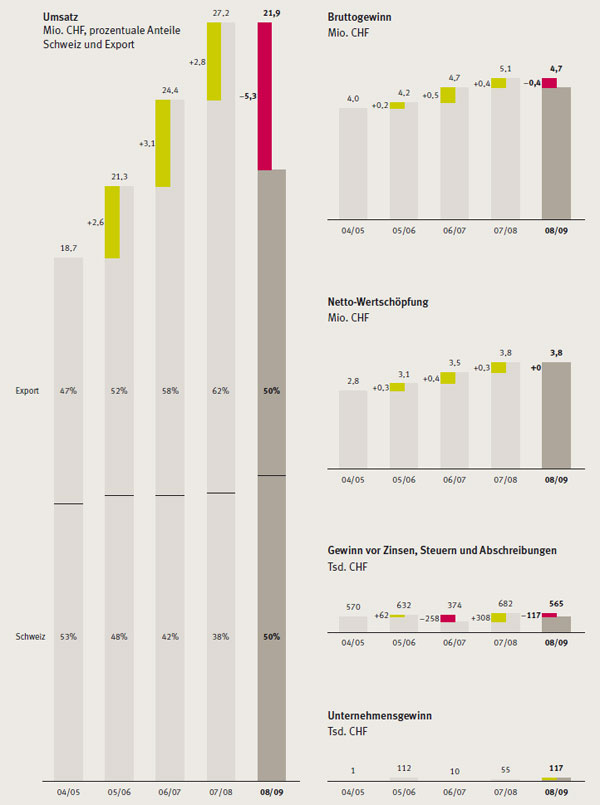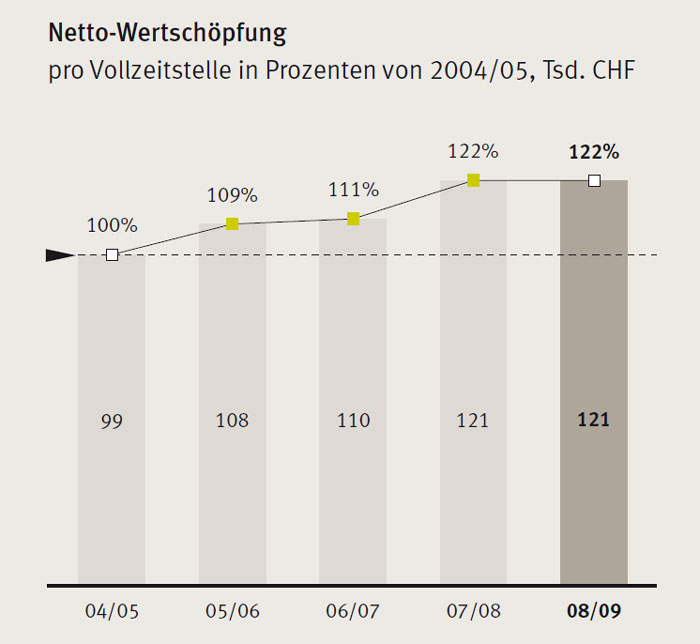 Sales/earnings comparison Shareholders and board members wouldn't want to receive such a consistently scaled overview of the business? It is almost never as clearly visualized as it is here.

Indexed columns This index visualization is used to show growth over time.
Claro has produced the second annual report with impressive clarity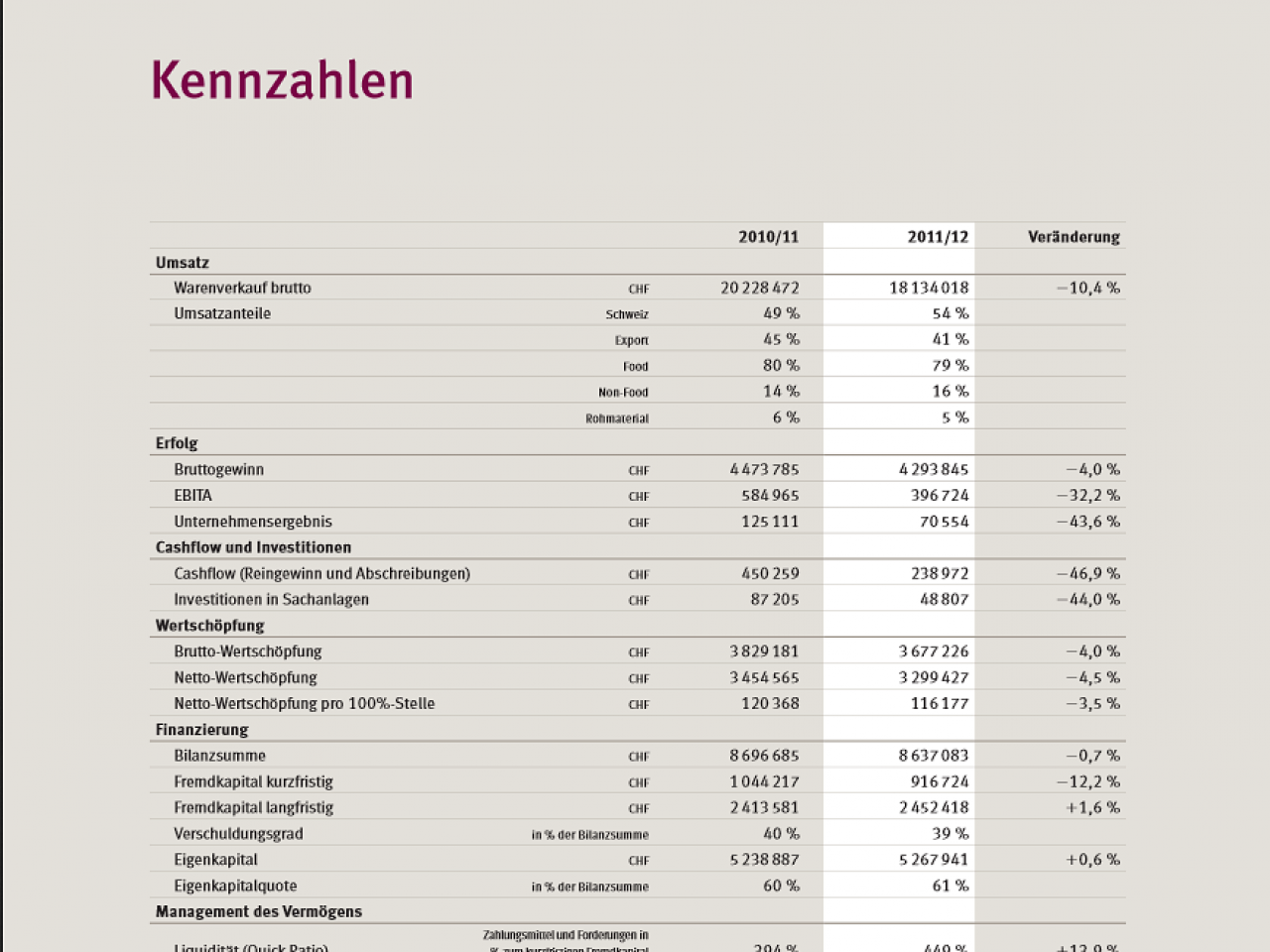 Time direction in tables Tables show time running from left to right.

Proper scaling Charts are scaled correctly.