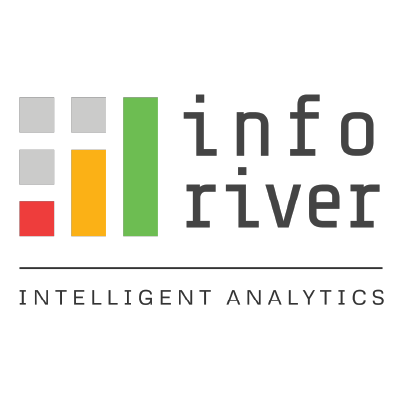 Inforiver Charts & Matrix
Inforiver is the only IBCS® certified solution that offers one-click templates for Business and Management Reporting. It is a Low Code/No Code analytics suite that provides superior capabilities in terms of self-service, personalization, and collaboration features.
---
About
With Inforiver's business-responsive design, it is possible to create IBCS compliant business, management, variance, and performance reports in a single click. IBCS formatting is based on a semantic layer; you can simply select a template, assign the data, and customize further without any need for scripting and programming.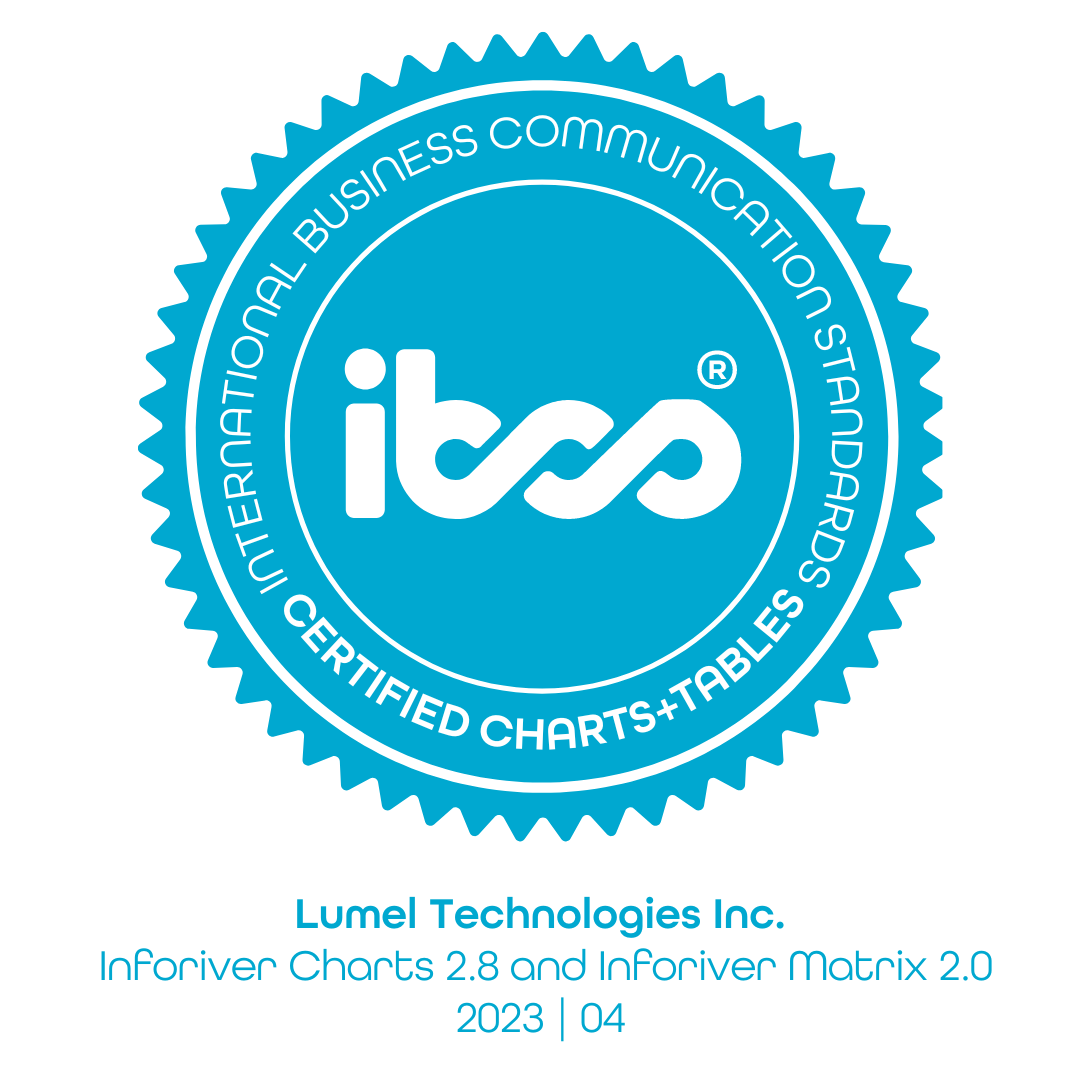 IBCS® CERTIFIED CHARTS AND TABLES
HICHERT+FAISST confirms, that Inforiver Charts 2.8 and Inforiver Matrix 2.0 was first certified in June 2021 and it successfully completed its most recent IBCS® recertification process in April 2023.  The visual design of the presented business charts and matrix is certified to be compliant with the Standards proposed by the IBCS Association.
Key capabilities of Inforiver Matrix include:
Advanced pivot analysis
Expand/Collapse-enabled row & column hierarchies
Row & column reordering for visually managing hierarchies
Header & footer customization
Integrated inline, footer & column-based commenting and annotations
Top 'N' + others analysis in minimal clicks
Advanced conditional formatting (including subtotals) with dynamic data selection
Support for ragged/unbalanced hierarchies
Totals & subtotals management with split subtotals & grouped subtotals
Extensive formatting options for themes, appearance, toolbar, and interactivity customizations
… and more
Key capabilities of Inforiver Charts include:
Ability to support multiple charting options such as waterfall, line, area, integrated variance, small multiples/trellis
Persistent highlighting (e.g., difference markers, trend arrows, etc.) and dynamic highlighting (e.g., to measure the difference between two bars on the fly)
Scale band functionality and dynamic scaling of charts
Extensive axis label formatting and placement
Runtime dynamic deviation
Pixel perfect formatted export to PDF (including pagination) and numeric view export to Excel
… and more
IBCS visualizations in Inforiver Matrix
Experience the fastest way to deliver insightful visualizations following IBCS standards using Inforiver Matrix.
Highlights
(Show pictures full screen to show entire report and enable gif motion)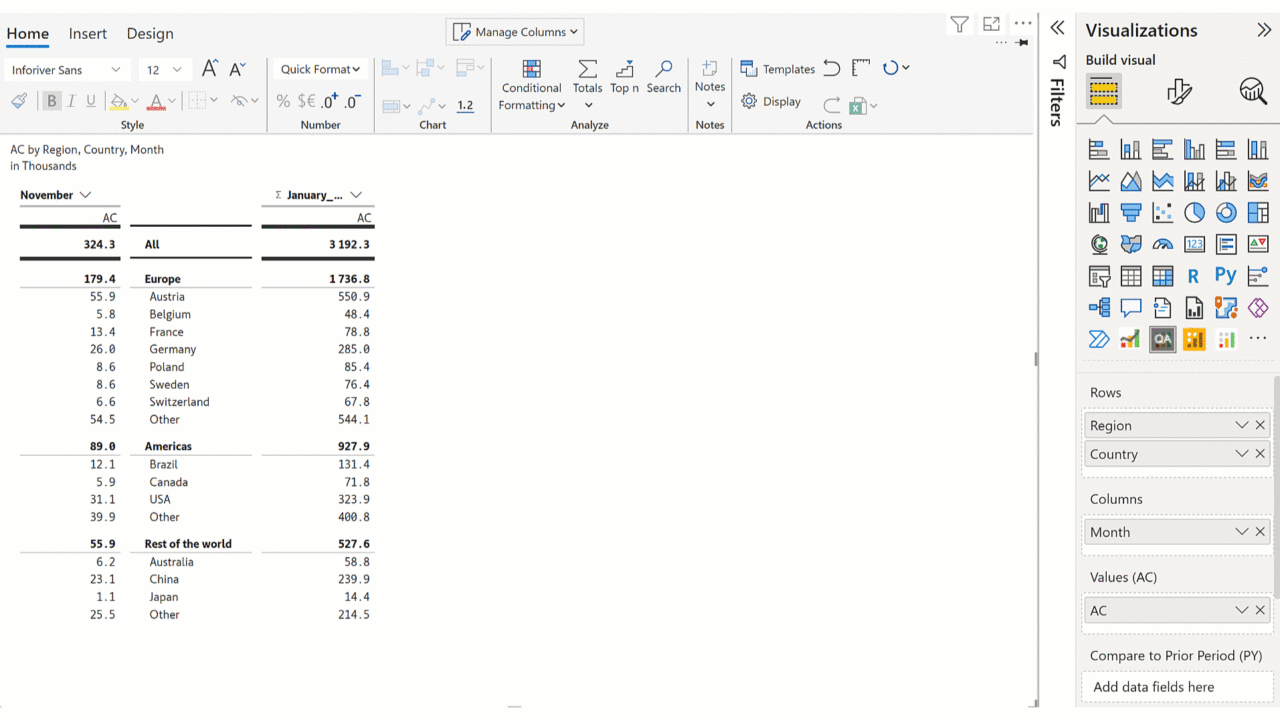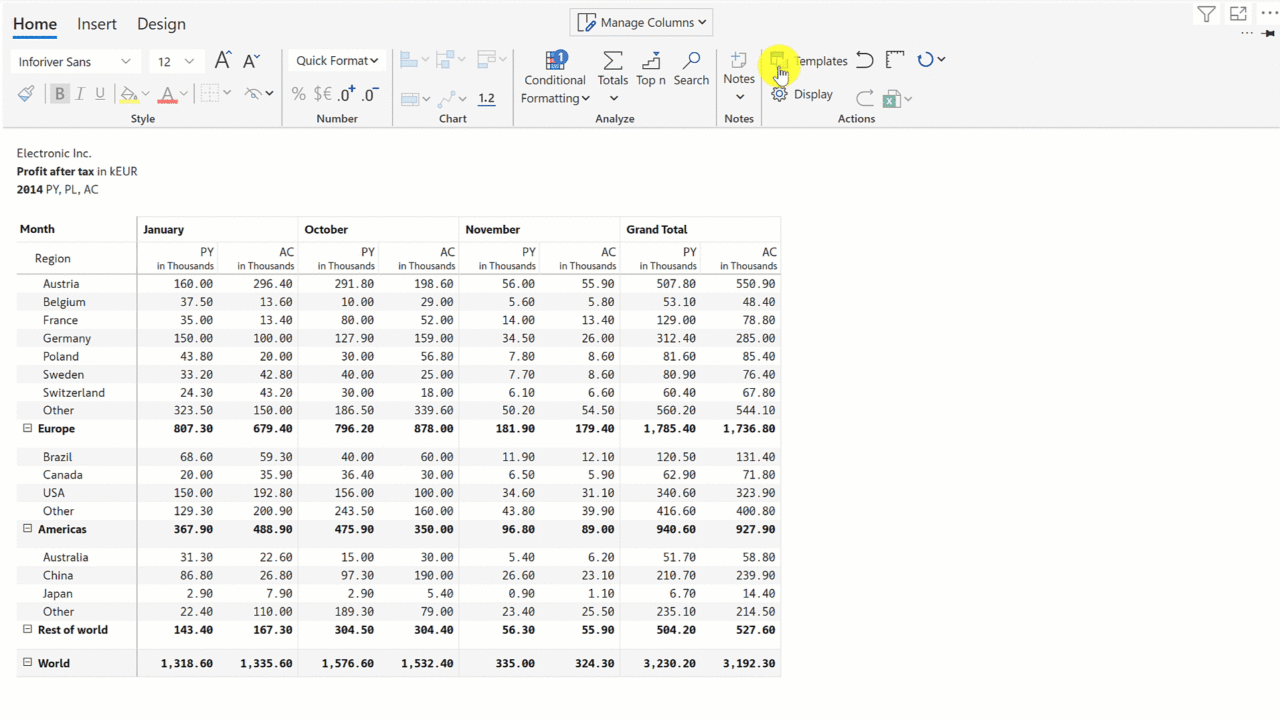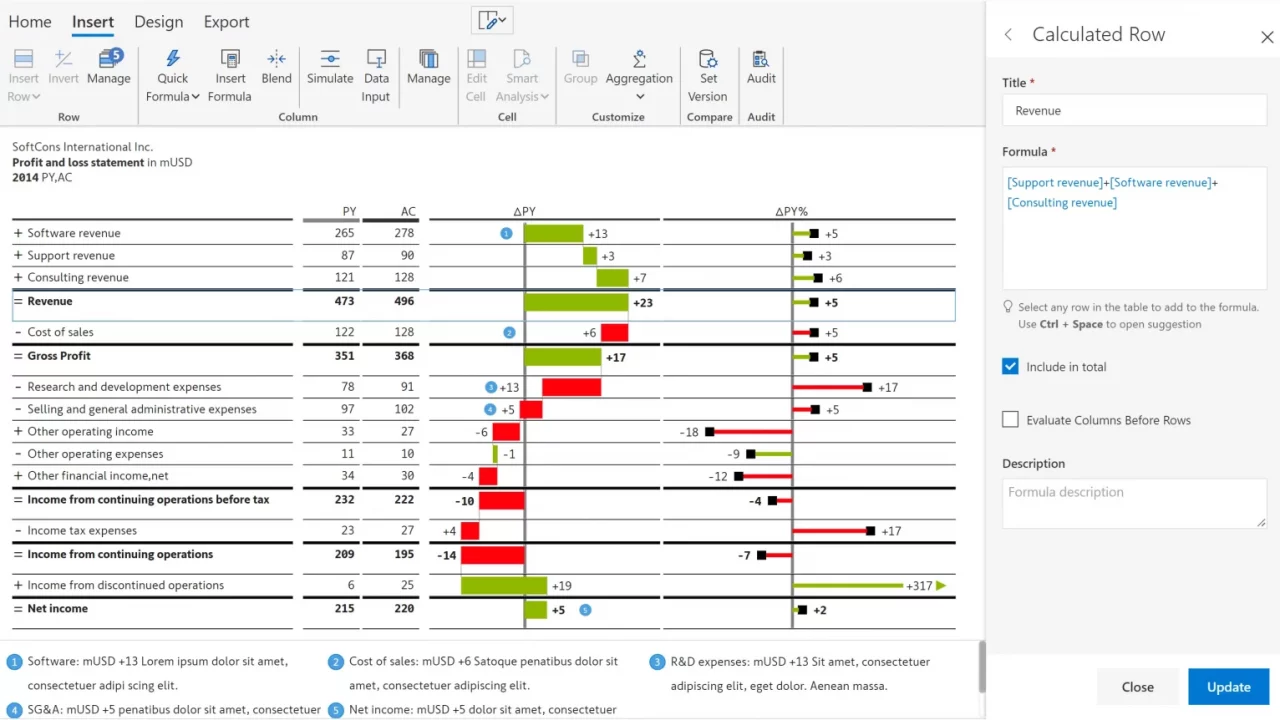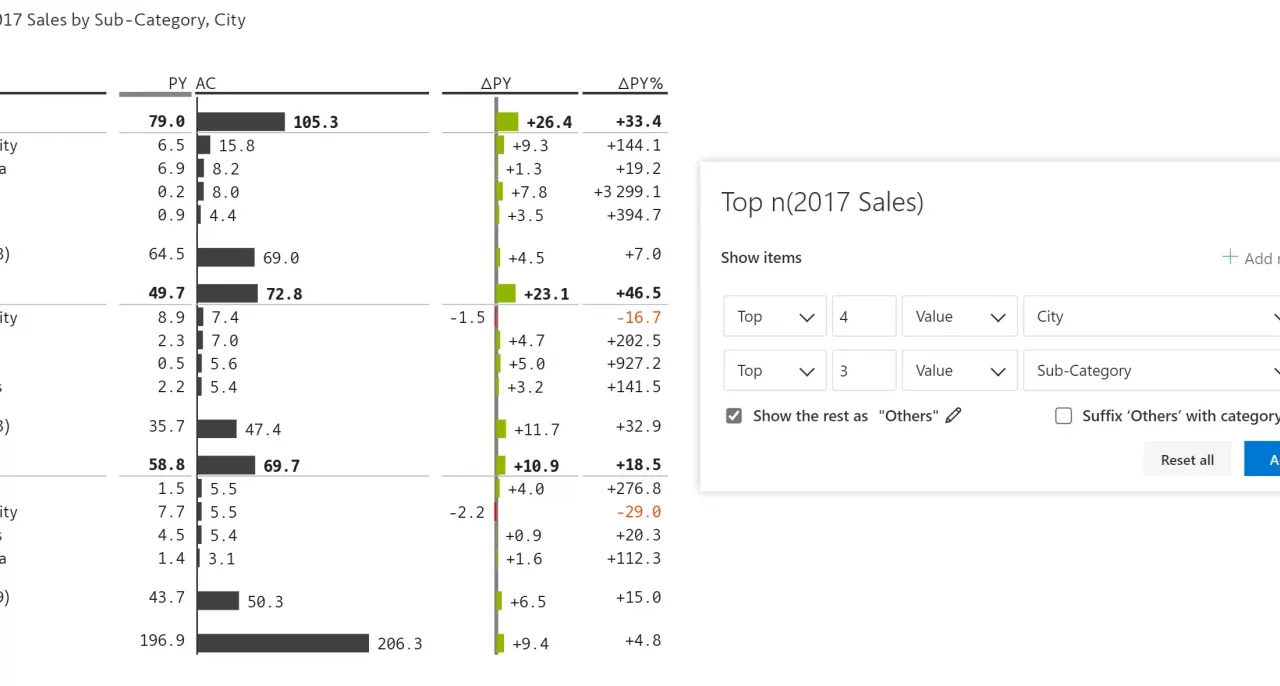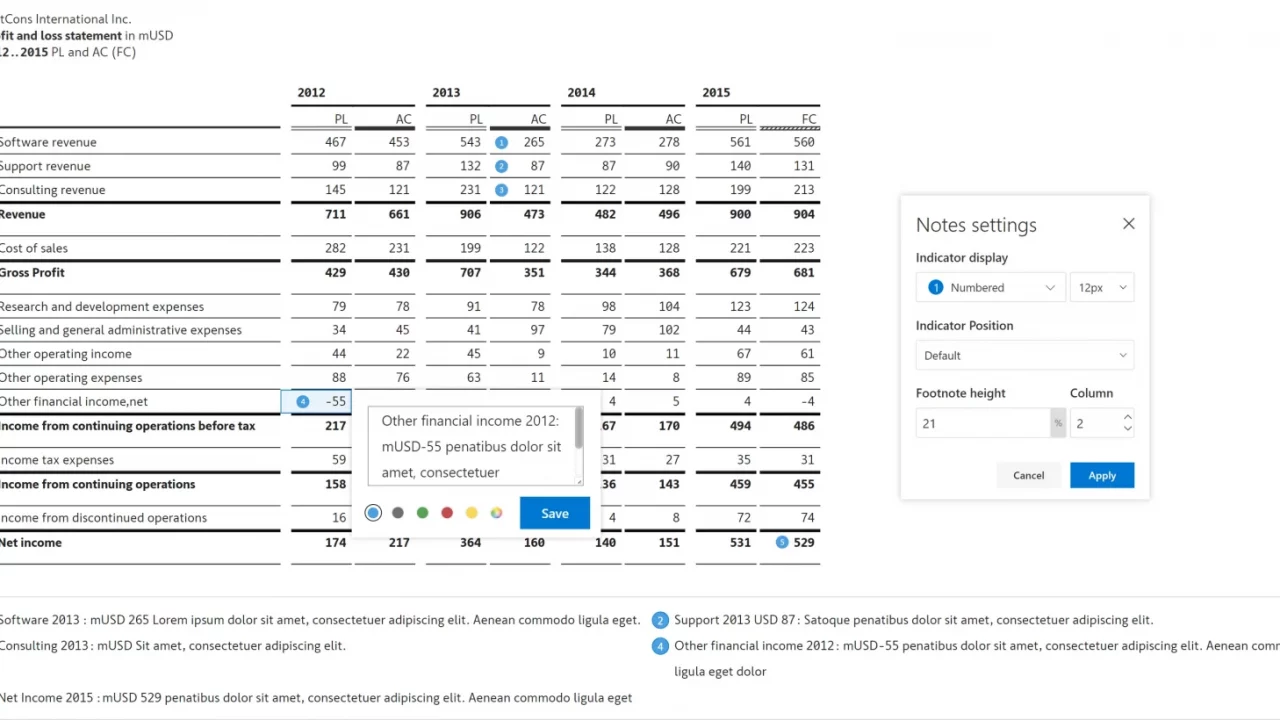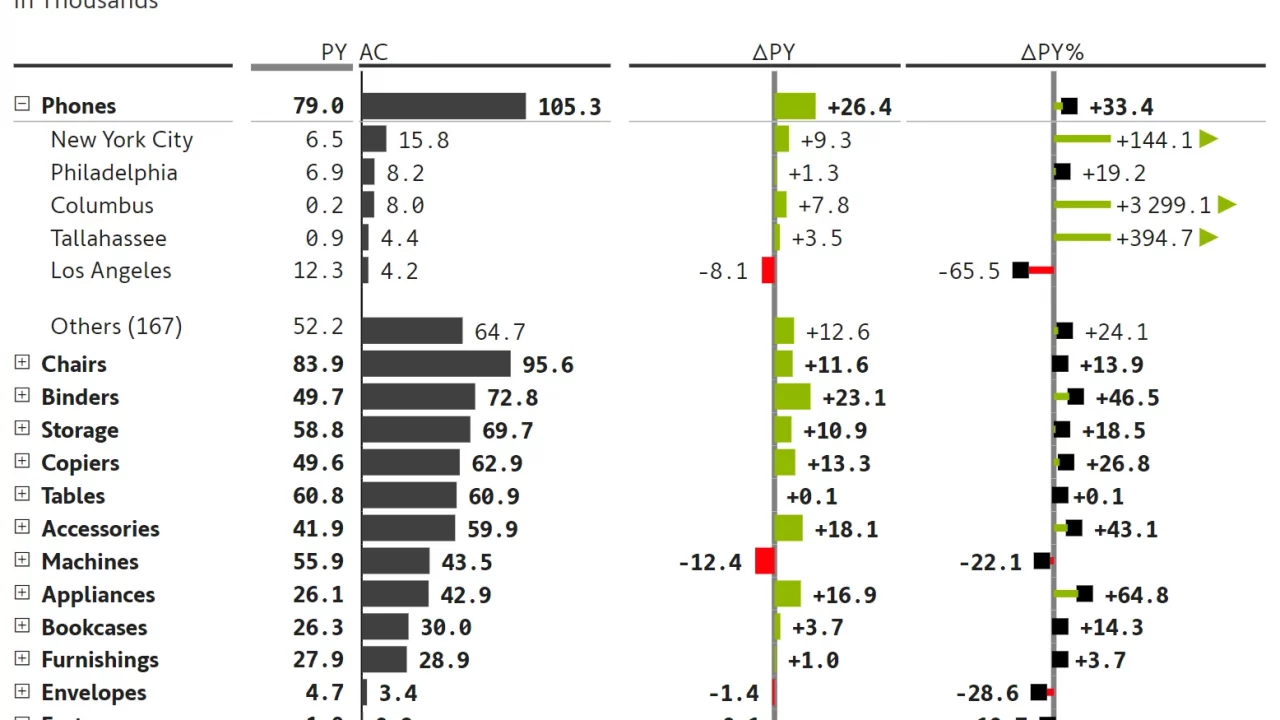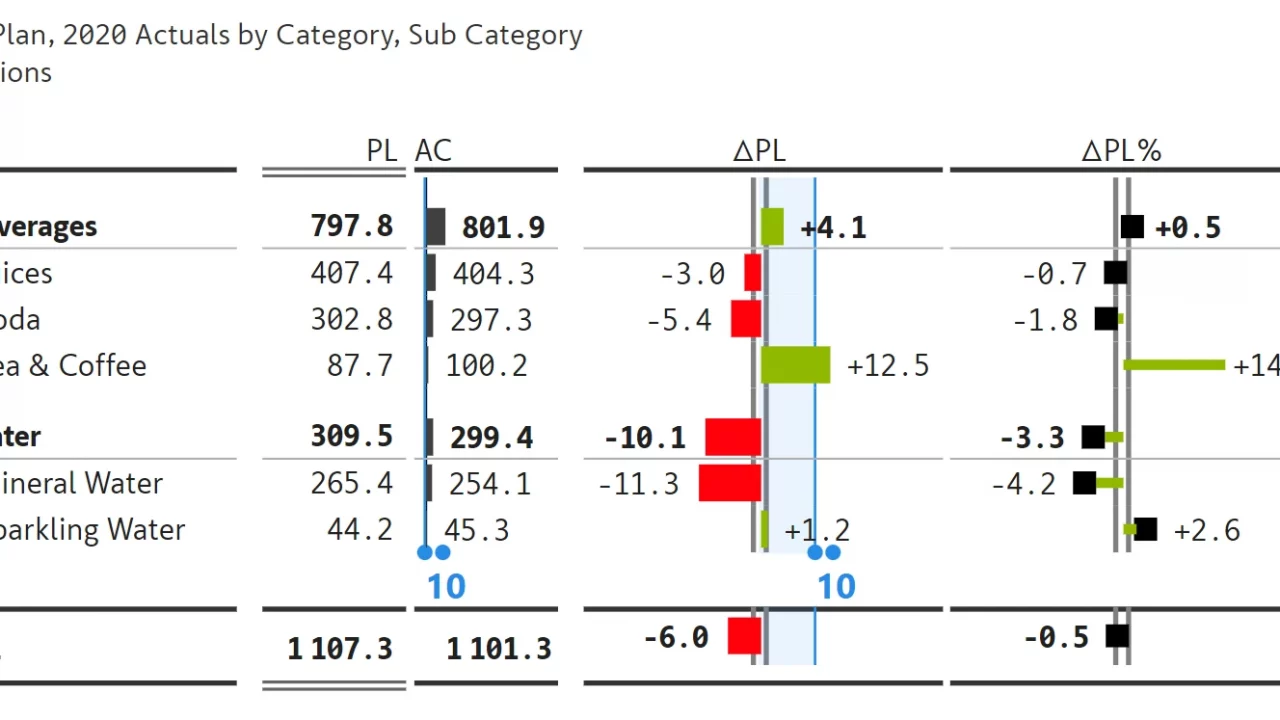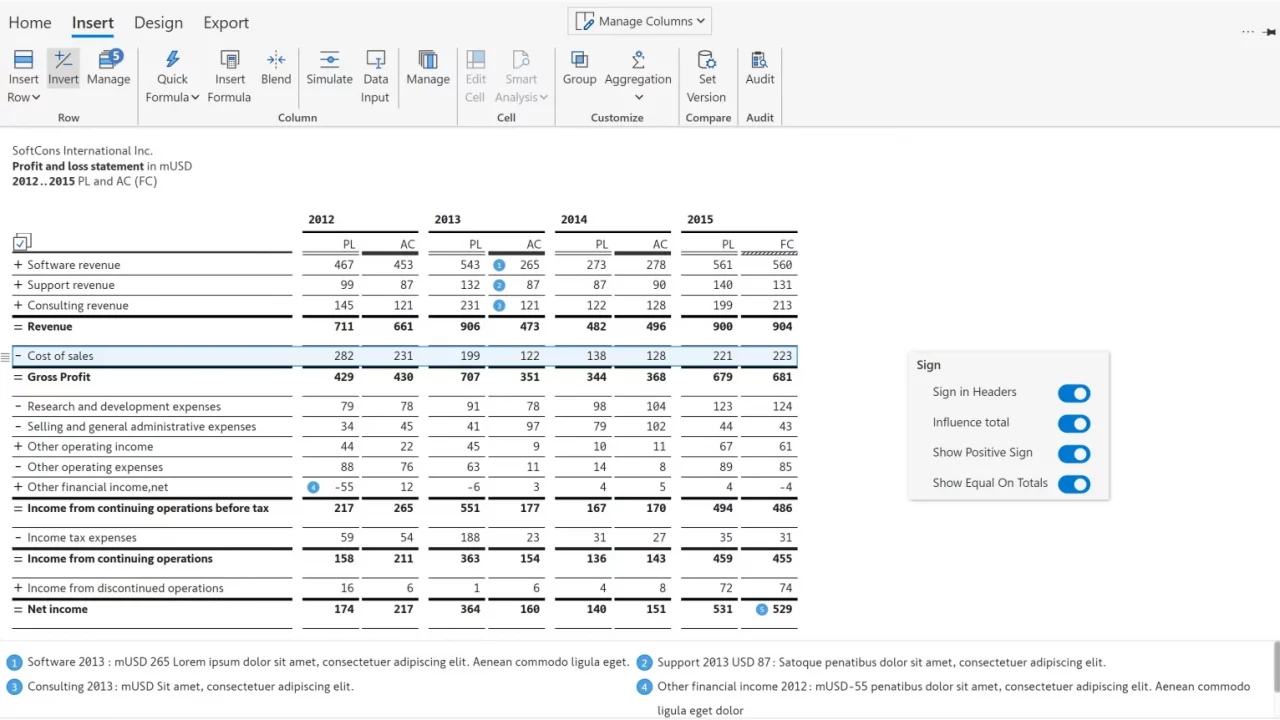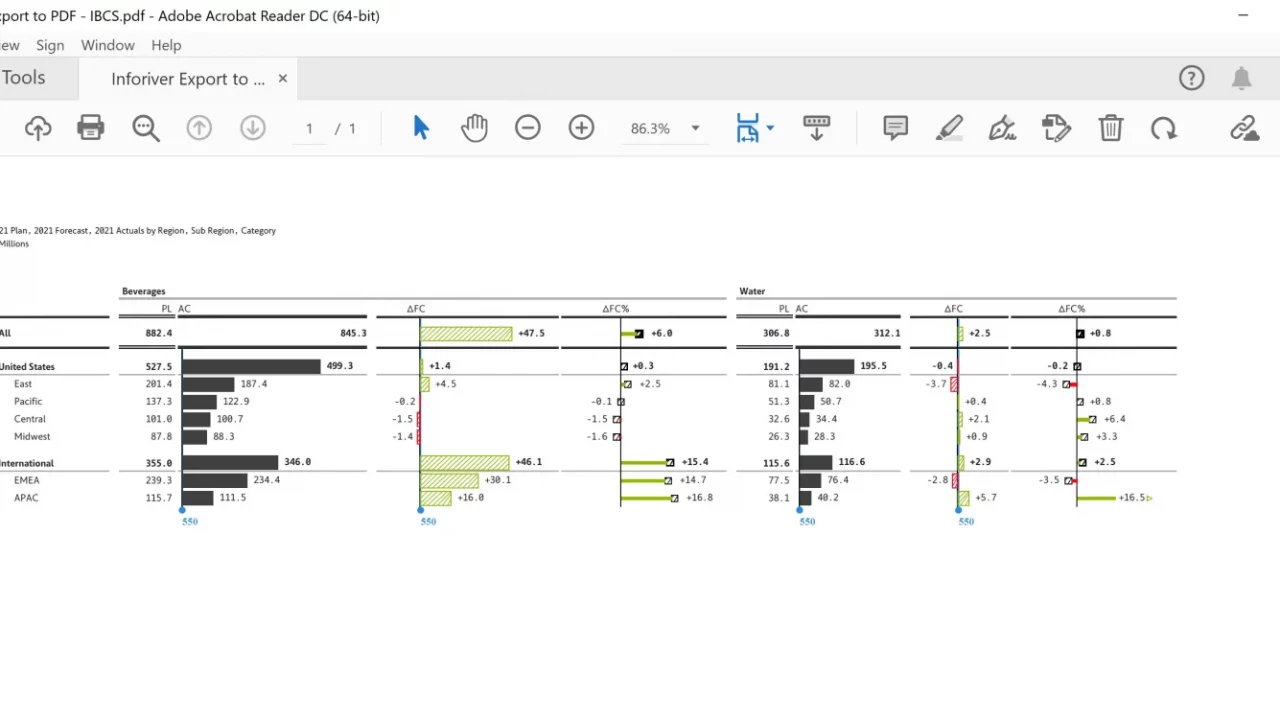 Automatic variance & totals calculation​​ Automatically calculate and visualize variances between actuals, forecasts, plans and prior year​

One-click IBCS templates​ Build IBCS reports from templates in a single click, and switch between templates anytime​

Solid, outlined, hatched notation​ Visualize metrics for actuals, forecasts, plans and prior year in relevant IBCS notation​

Insert formula rows and columns​ Leverage powerful formula engine to insert rows, columns and measures at the visual-level​

Nested Top N + Others​ Filter the top/bottom N categories and display the rest as others​

Notes & annotations​ Enhance your IBCS data stories with cell, row & column-level notes, footnotes & annotations​

Expand/Collapse rows & columns​ Leverage expandable & collapsible hierarchies in rows & columns​​

Scale bands​ Implement scale bands for enhanced comprehension of variances​

Invert signs​ Handle accounting signs for expense items using the Invert and Influence total options​

Formatted export to PDF/Excel​ Export to Excel or PDF files along with formatting; Exports to PDF are JSON-based and not image exports