Zebra BI for Excel 2.3
Zebra BI for Excel is an Excel add-in empowering users to create standardized, focused and impactful reports and presentations, which meet the IBCS® guidelines.
---
About
The Zebra BI Excel add-in makes it possible to create best practice reports in 1-2 minutes. No training, programming or formulas are required. Zebra BI contains 23 easy to use charts that any reporting professional should have in their arsenal. It further empowers analysts with state-of-the-art visualization methods, such as "small multiples" and dynamic scaling.
Zebra BI uses a built-in semantic layer to recognize financial data within Excel and automatically convert it to IBCS®-compliant visualizations. Financial reports become crystal clear to all levels of management in real working conditions, where reader's available attention is limited. Zebra BI allows users to communicate actionable information, not just data.
Zebra BI also provides the ability to roll-out full report templates (every subscriber of Zebra BI gets a collection of 12 IBCS-compliant report templates, such as the complex waterfall reports, P&L templates with vertical waterfalls, Z-charts, etc.). Each company can change or add their own templates and share them with all the users in the company for fast roll out of IBCS compliant reports).
Zebra BI for SharePoint allows deploying fully interactive, web-based Zebra BI reports and dashboards to unlimited number of users via the SharePoint server (user just need a standard web browser).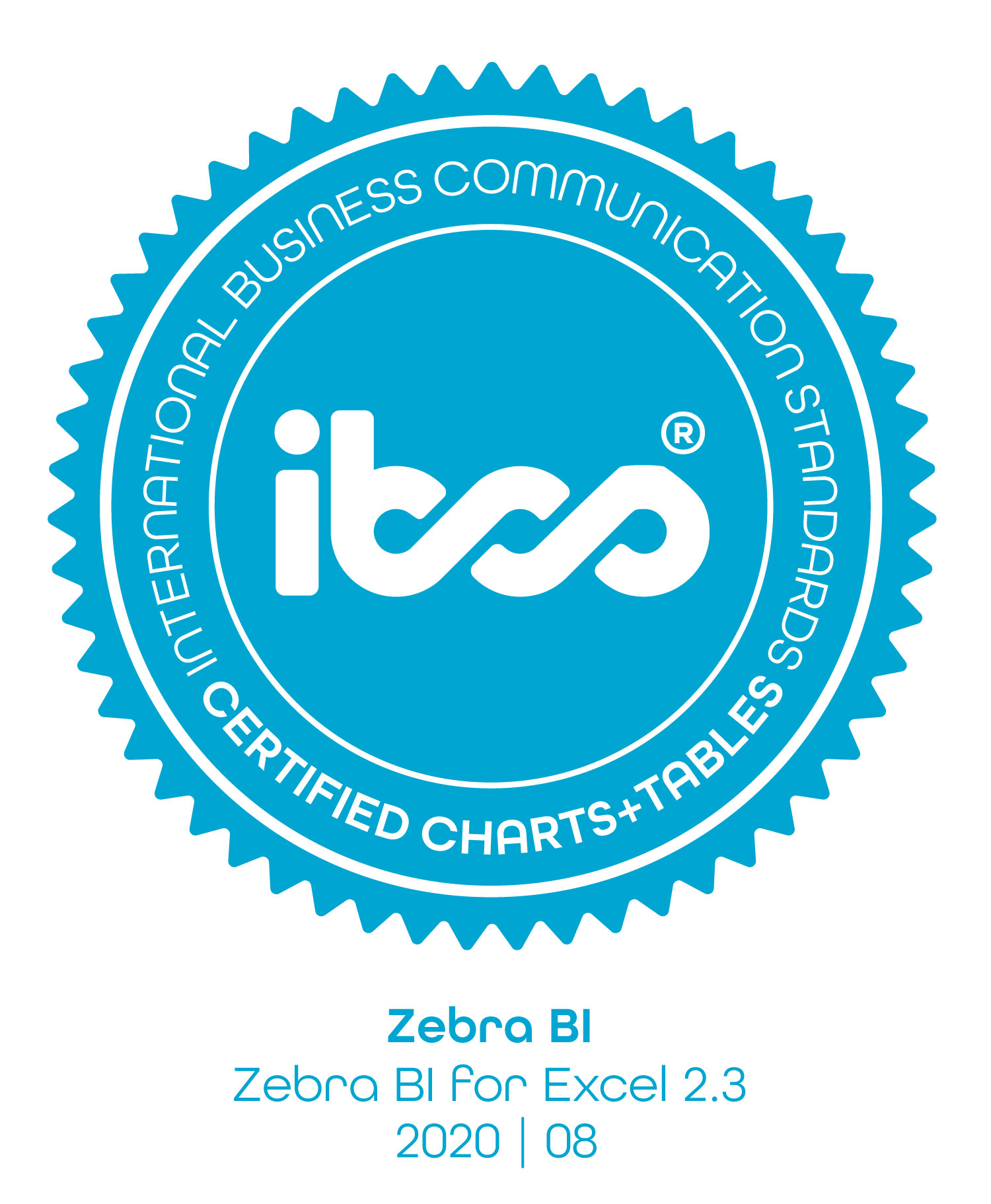 IBCS® Certified Charts+Tables
Zebra BI for Excel 2.3 has successfully passed the examination in accordance with the provisions of the IBCS® software re-certification process in August 2020. Zebra BI for Excel initially was certified in June 2015. The visual design of the presented business charts and tables is certified to be compliant with the Standards proposed by the IBCS Association.
Video
See how you can create an IBCS®-compliant report within 90 seconds (best seen in full screen mode):
Examples
Here are some examples of templates which have been developed by Zebra BI during the certification procedure: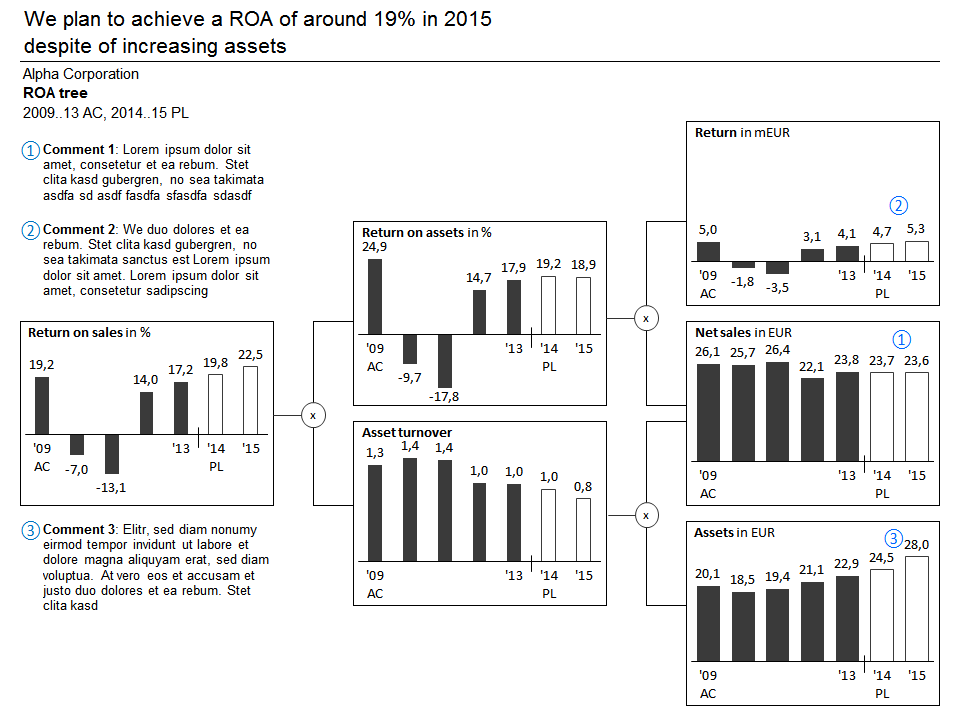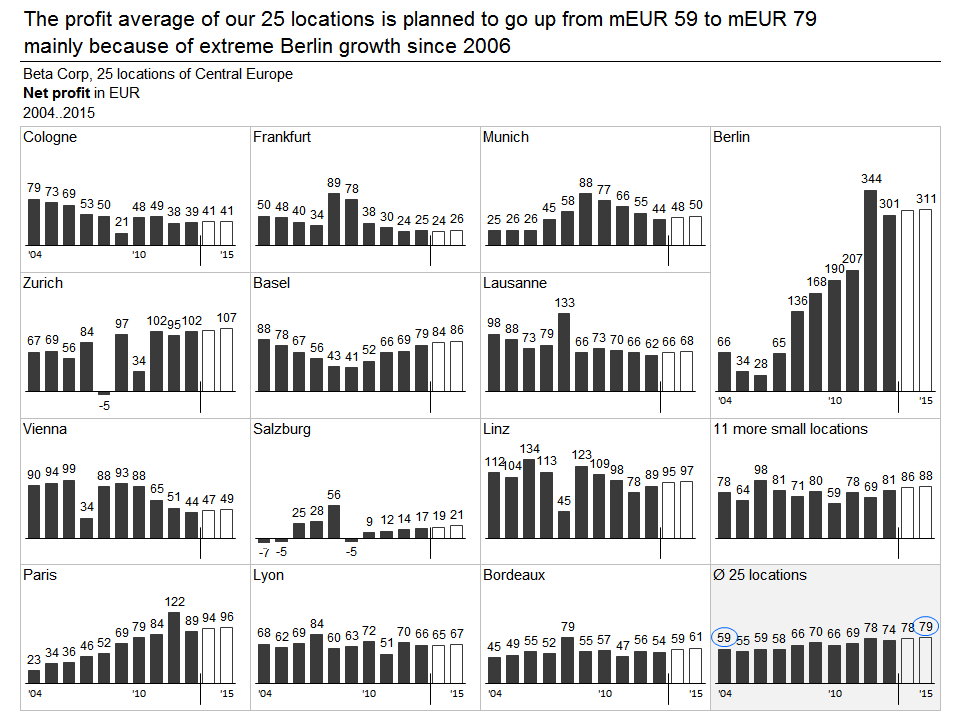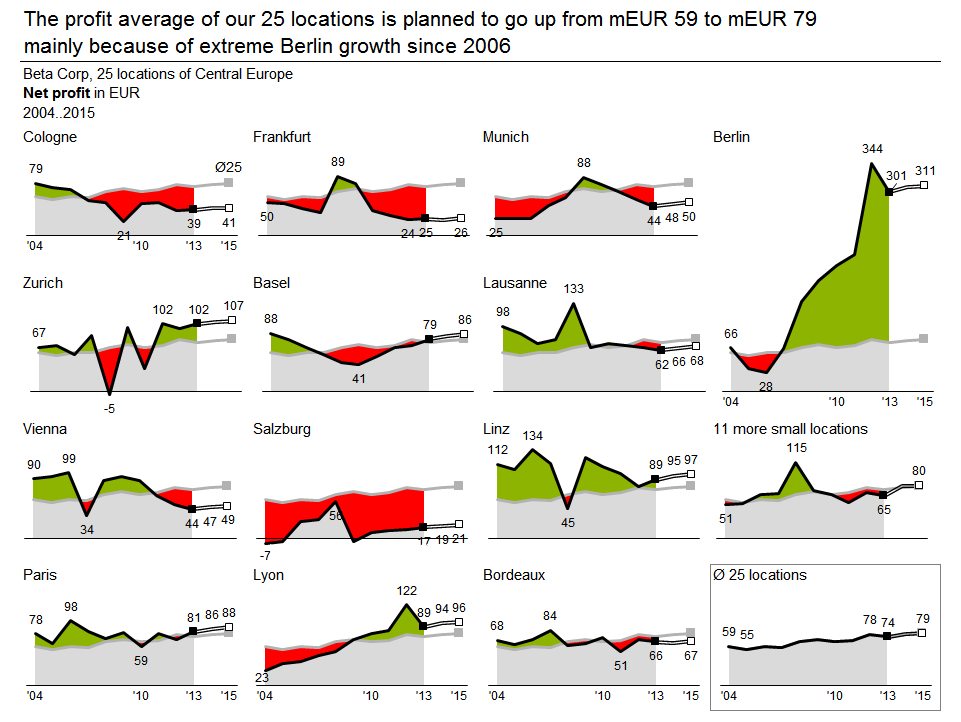 Chart template 03 Monthly variances

Chart template 04 Structure variances

Chart template 11 ROA

Chart template 13 Multiples 1

Chart template 13 Multiples 2

Chart template 13 Multiples 3