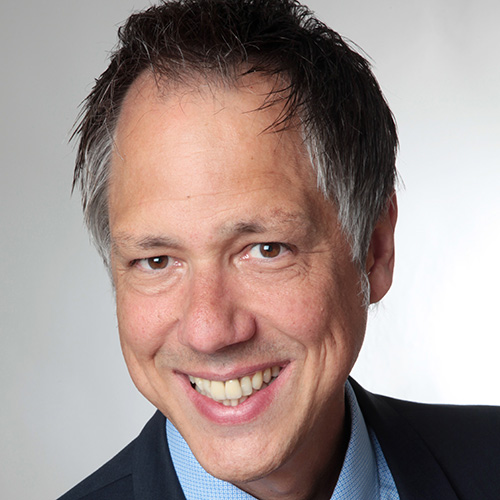 Holger Gerhards
Holger Gerhards is owner and managing director of gmc² GmbH. The gmc² combines professional know-how as an IBCS® Certified Provider with implementation expertise as an IBM partner in the Cognos environment.
---
About
Holger Gerhards is owner and managing director of gmc² GmbH, did an apprenticeship as an office clerk and studied business administration (University of Cologne).
Since the company was founded in 2004 Holger Gerhards has devoted himself to the subject of "Information Design". Driven by this passion a chapter for the Euroforum Training "Efficient Management Reporting" emerged: "The Design Dimension". He brings his technical expertise into a membership at the IBCS Association and encourages the development of standards for visualization of management reports ahead. His practice-oriented approach is a huge benefit for the association. Consequently he introduces actual requirements in the development of standards.
At gmc² he's the technical head and transforms his expertise into the progression of concepts and software. Thereby efficient reporting emerges, based on the SUCCESS formula of IBCS®. In addition, he incorporates the topic into all communication and decision-making processes. An email without a message in three different font sizes is a thing of the past – thanks to Holger Gerhards.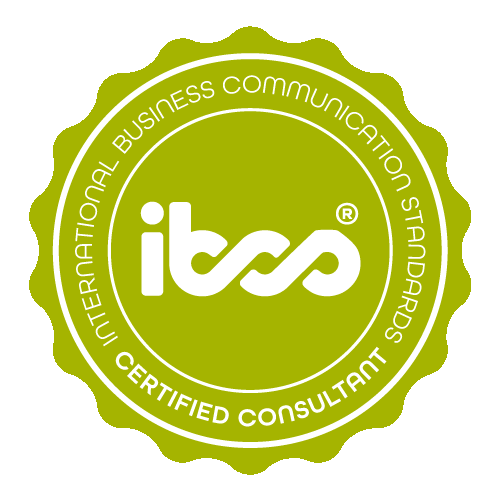 IBCS® Certified Consultant
Holger Gerhards has successfully completed the IBCS® certification for successful design of reports and presentations at the HICHERT+FAISST IBCS® Institute in July 2016.
Work samples
The work samples were created with the IBCS®-certified software 'gIV for IBM Cognos 2.0' and sample data of a real estate company dashboard.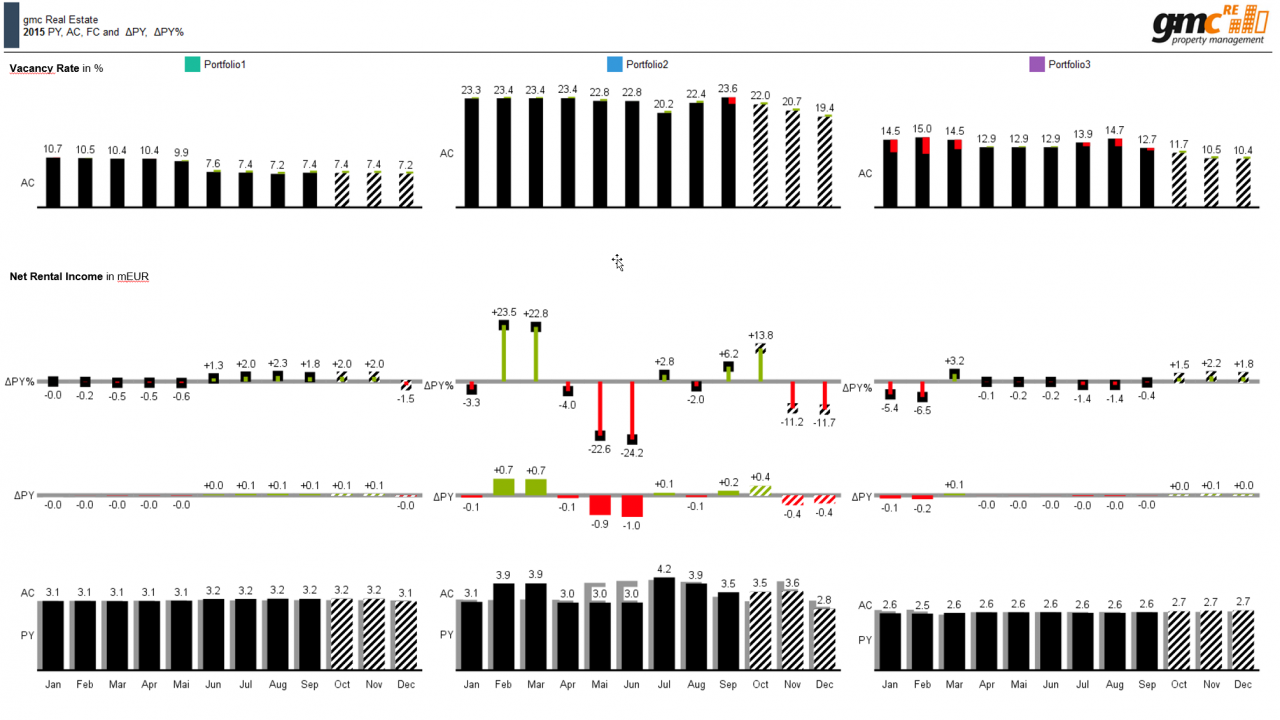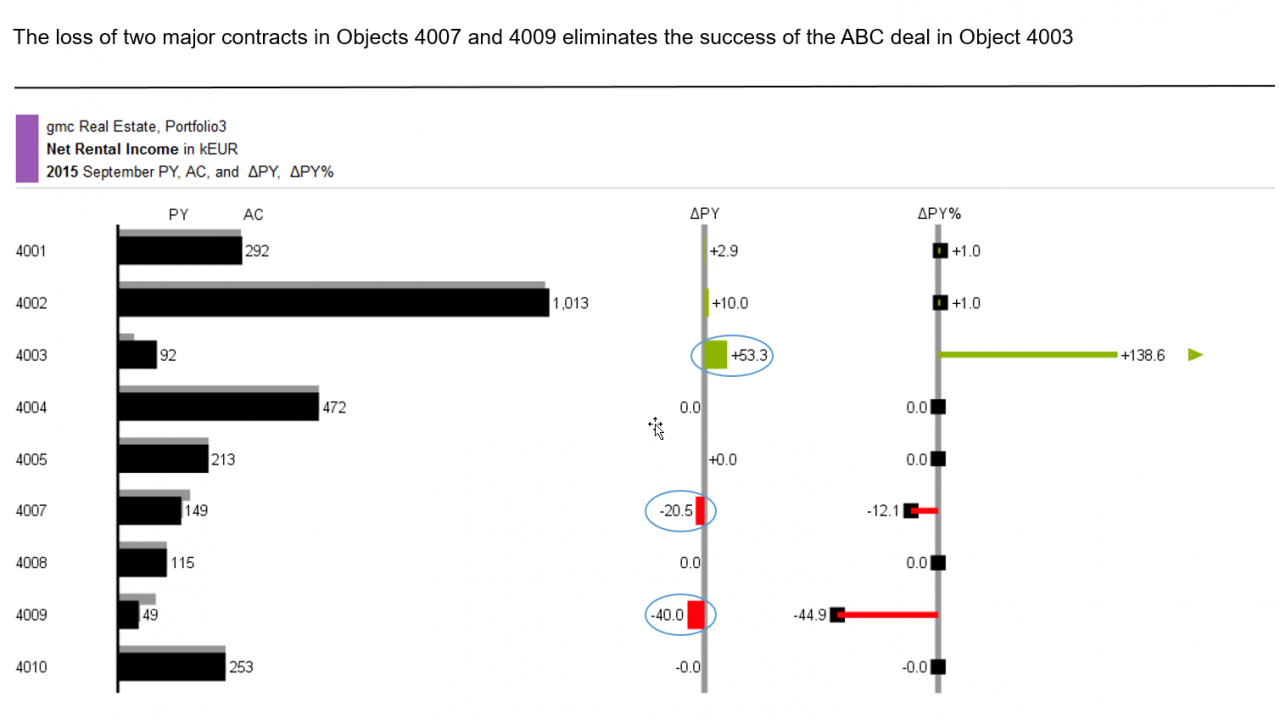 Management dashboard This example shows the main page for the management. Each portfolio is assigned a color, which is integrated into the title concept. The top line of the dashboard shows the vacancy rate as an integrated differential. The lower lines show the rental income compared to the previous year. The lowest visualization shows the total revenue as an overlay. In the lines above the corresponding absolute and relative deviations are shown.

Detailed analysis: single account Here a selected account of the income statement is listed by objects at the portfolio level. Using the dynamic PowerPoint integration of gIV for IBM Cognos2.0, the evaluation was taken into PowerPoint where outliers were highlighted.

Treemap tenant analysis This interactive treemap shows the rental structure of a single object. The size of the rectangles symbolizes the rental income, therefore shows how important the tenant is. The coloring displays the remaining term of the lease: The darker an area, the shorter the time to maturity. By clicking on an area other key figures for the lease appear on the right side.