Simone Verza
Simone Verza works as freelance Consultant and Trainer in Management Control and Reporting. He helps companies and Controllers to implement and optimize Planning, Control and Reporting systems.
---
About
Simone Verza, after graduating in Management and Business Consulting, started his career as Controller in multinational companies in different fields. He has been involved in the implementation of Management Control systems in new production sites in Italy and abroad, following in first person the training of new controllers and dealing with the definition of standards and guidelines.
He then perfected his training as a Management Control expert at the CA Controller Akademie, obtaining the "Controllers Diploma".
Since 2020 he has been working as a Consultant and Trainer in the field of Management Control and Reporting. He works closely with Controllers to optimize Planning, Control and especially Reporting systems. In the area of Reporting, his main focus is on supporting business decisions and the application of IBCS to obtain effective reports.
He is also a member of the Steering Committee of the O.I.B.R. Foundation (Organismo Italiano Business Reporting).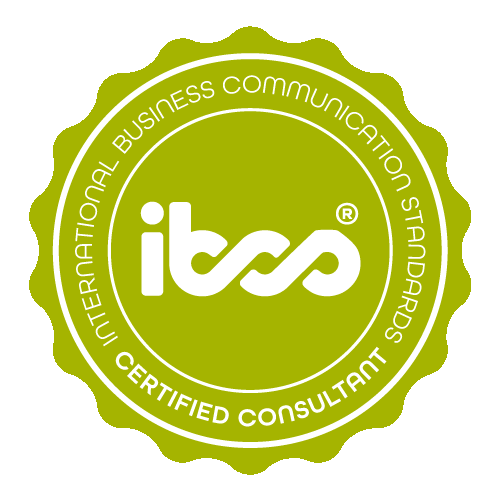 IBCS® Certified Consultant
Simone Verza has successfully completed the IBCS® certification for successful design of reports and presentations at the HICHERT+FAISST IBCS Institute in January 2022.
Work samples
The Reports represented here are related the performance of a manufacturing plant.
The first report is about the general analysis of the plant's KPIs. In its building there were two main challenges with respect to IBCS:
give the report a consistent and readable structure (grouping the KPIs on the basis of their calculation when possible)
finding a solution for the representation of KPIs variances with different units of measurement (pieces, percentages, ratios, hours, etc.).
The second report, on the other hand, analyzes in detail the most important KPI, OEE (Overall Equipment Effectiveness), breaking it down through the use of a tree, that facilitates understanding of the calculation formula.
Both reports have been realized with MS Excel and with the help of Zebra BI add-in.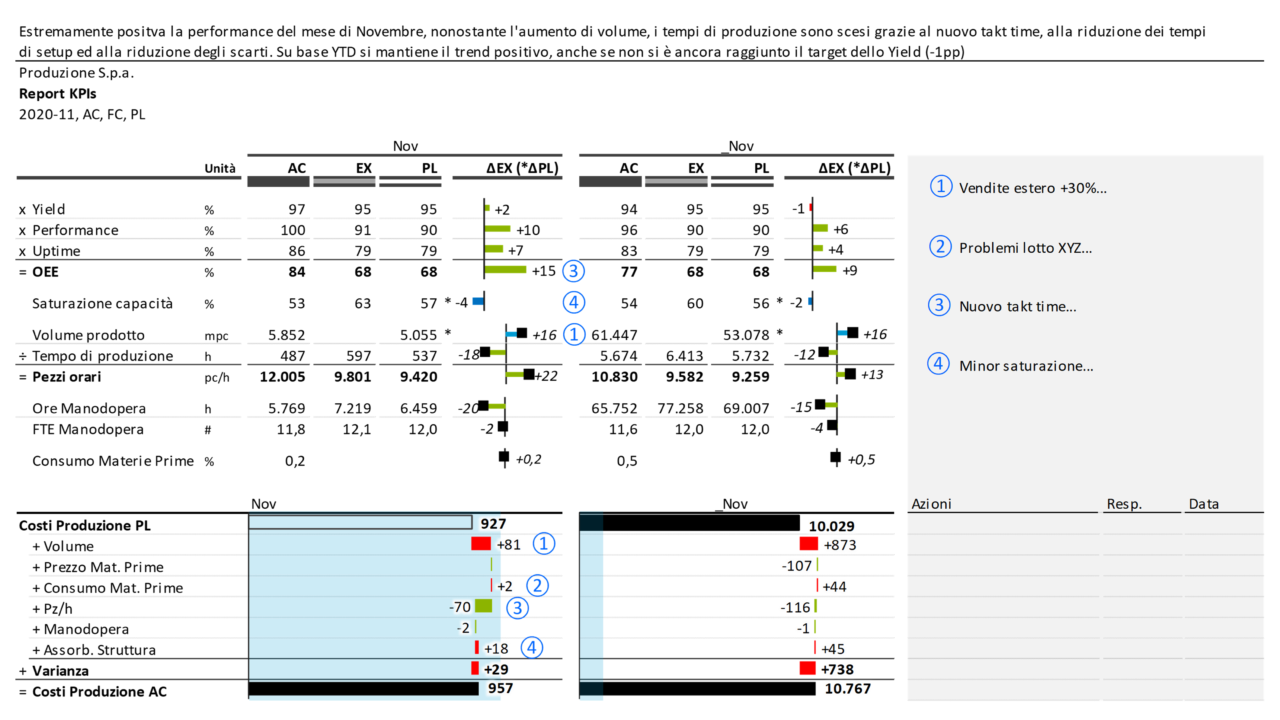 Production KPIs Report This report, in addition to showing production KPIs against Budget and Flexible Budget, also highlights economic variances (including comments and action plan).

OEE KPIs Tree This KPI is calculated by multiplying Uptime, Performance and Yield.