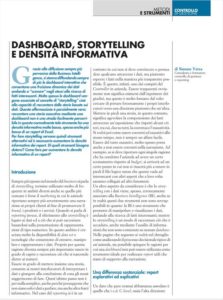 Dashboard, storytelling e densità informativa
Article by Simone Verza in Italian on the use of storytelling in dashboard design and the importance of information density.
Simone questions the effectiveness of dashboard tools in storytelling and highlights the need for clear and concise visual language in data visualisation.
The full article is available on the website of the Management Control magazine for subscribers.
Read