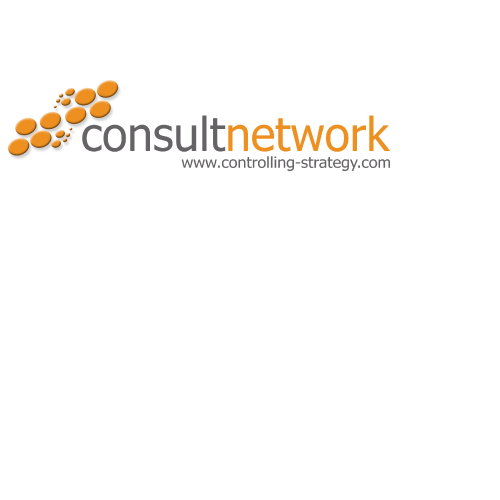 consultnetwork
consultnetwork has been dealing with the topic of corporate management for over 10 years. We support you in the realisation of your IBCS® project from conceptual design to technical implementation.
---
What drives us
We are driven by the goal of developing solutions for corporate management that help you to secure and increase corporate values! We support you in the realization of your IBCS® project from conceptual design to technical implementation with various BI tools.
.
What we do
We design and implement integrated reporting solutions according to the ONE PAGE principle, which serve your company or company group as a basis for control. ONE PAGE reports summarize different contents on one page that are related to each other in terms of content, considering the IBCS® standards. All essential information for a control task is displayed on one page. In the beginning, a business concept is created which defines the cause-and-effect chain. Taking the cause-and-effect chain into account, the relevant and success-decisive key figures are defined and put in the right sequence. In addition, competing targets are identified and balanced in the cockpit. Thus, an IBCS®-compliant ONE PAGE Cockpit is created, which shows how the transition from upstream input tax key figures to target key figures is made.
We technically implement the IBCS®-compliant reports using various BI tools such as Cubeware, Microsoft Power BI (with custom visuals) and the SAP Analytics Cloud.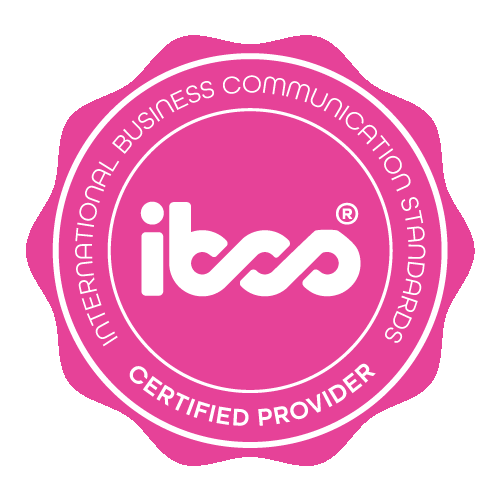 IBCS® Certified Provider
consultnetwork became IBCS® Certfied Provider in April 2020.
 Other partnerships
Cubeware partner
Microsoft partner
SAP partners
LucaNet partner
CCH Tagetik Gold Partner
We implement IBCS® in only 5 steps
We implement the IBCS® standards in your company or company group in just 5 steps.
Step 1: Requirements discussion / requirements analysis
In a requirement meeting (online or on-site) with our IBCS® certified consultants your task will be recorded. Within the scope of the analysis, you hand over to us your existing reports with current layout and design as a starting point for further work (optional Controlling-Strategy control concept development and survey of technical possibilities).
Step 2: Concept creation and design draft according to IBCS® and/or the ONE PAGE principle
We analyse the provided reports, integrate your inputs from the requirements review and develop an initial concept and design draft according to the IBCS® standards.
.
Step 3: Training and workshop
The project team receives training on the IBCS® standards from us. In a report workshop, we discuss the design draft with the specialist department and/or the report recipients and incorporate change requests into the concept.
Step 4: Implementation and coaching
Your employees, who are responsible for the creation of the reports, will receive a special implementation coaching from one of our consultants, in which they will be shown what they must pay attention to when implementing the reports in a software. Of course, you can also order the creation of the new reports from us.
Step 5: Creation of a notation concept (optional)
After you have decided on a uniform presentation according to the IBCS® standards based on the reports most important to you, it makes sense to write down the specifications in a notation concept and ensure that future reports are also created according to the IBCS® standards.
ONE PAGE cockpits according to IBCS® standards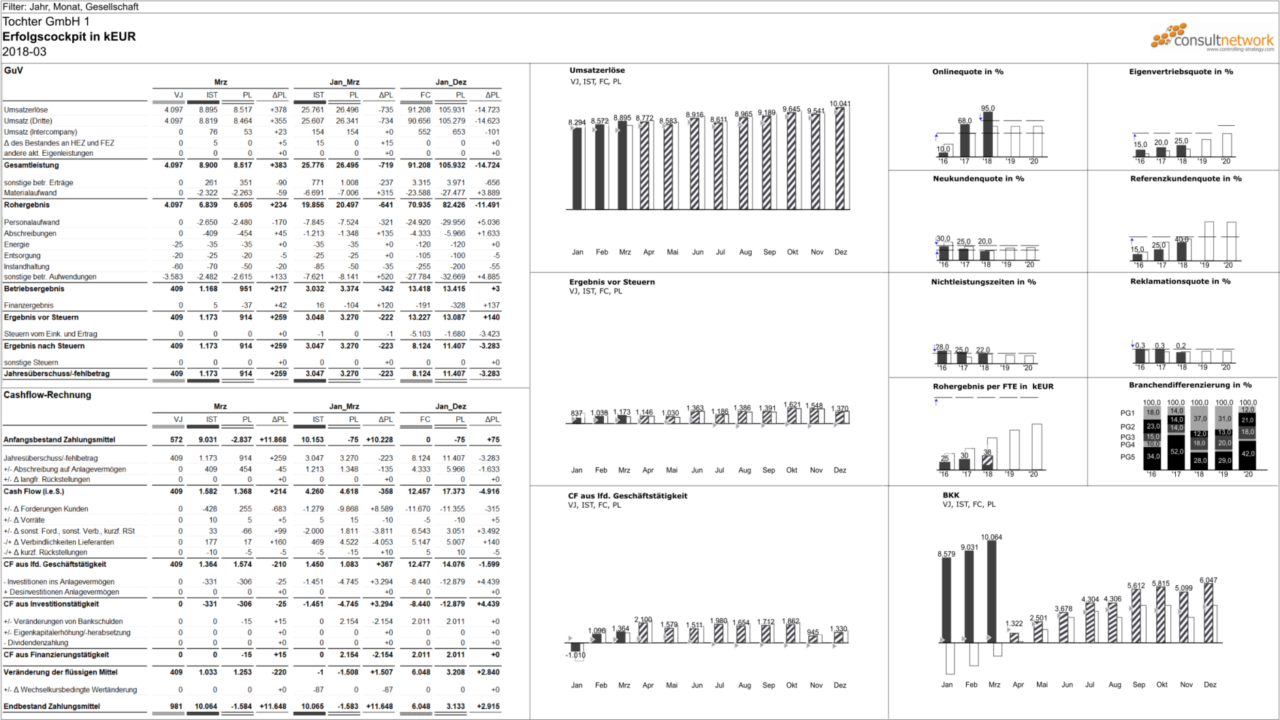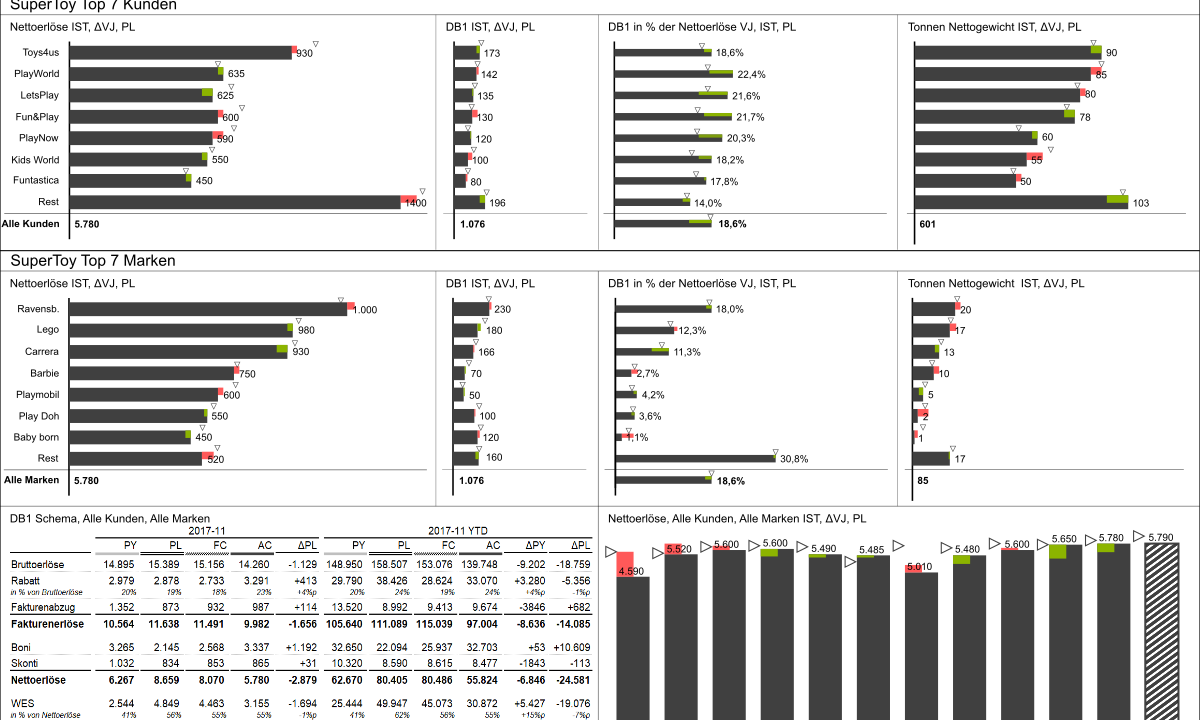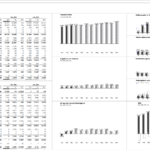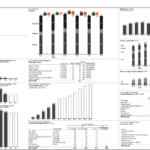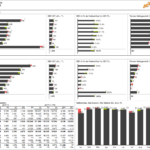 ---
Our consulting team
Our entire team of consultants is familiar with the basic principles of the IBCS® standards relating to BI tools. Currently three of our consultants are IBCS® Certified Consultants. They have detailed knowledge and relevant practical experience from numerous projects already implemented.