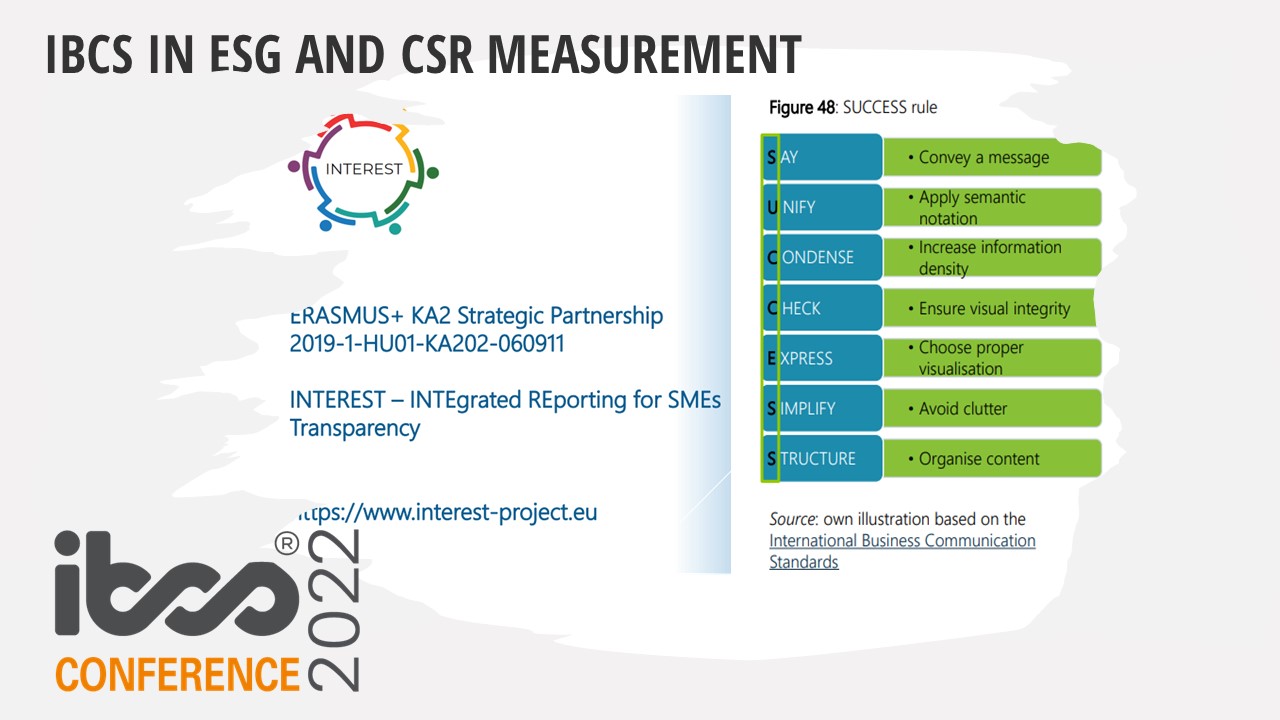 Climate Crisis and its risks – How visualizing a CSR-dashboard of a hi-tech company supports decision makers to make a move
IBCS Annual Conference on June 24, 2022
14:00 to 14:45 CEST
---
Sustainability reporting is a hot topic today. However, it still weighs on two teething troubles:
Disorientation in the "alphabet soup" of regulations
Lack of concepts and experience in designing appropriate reports
This needs to be talked about. So we setup the IBCS in ESG and CSR Reporting session at the IBCS Annual Conference 2022. We will discuss how to make environmental, social and governance figures (ESG) understandable for investors, managers and other stakeholders. And how to empower decision makers, FP&A professionals, and controllers to live up to their coprporate social responsibility (CSR).
The main speech of this session will be given by Xavier Subirats, AMSEL ASSESSORS SL, and Arne-Kristian Schulz, blueforte GmbH.
Xavier will introduce the official concepts and scopes of ESG reporting, with all challenges.
Arne will show a real case of an ESG reporting tool developed for a German hi-tech company.
Both speakers will also participate in a talk moderated by Heinz Steiner of the IBCS Association.
Two more panelists will represent two more perspectives of ESG Reporting: business and science:
Romina Oreskovic, CFO at Orbico Group experienced practical business challenges of CSR reporting.
As a CFO she represents both sides of reporting: the audience, and the designers.
Prof. Dr. Philipp Schorn, Vice Dean for International Affairs at the Rhine-Waal University of Applied Sciences, will bring in the scientific and academic view on ESG reporting. He is the author of the IBCS recommendation as part of the INTEREST project (INTEgrated REporting for SMEs Transparency) supported by the ERASMUS+ programme of the European Union:
When drafting your report, you may want to adhere to the International Business Communication Standards, a framework backed by the IBCS Association and rooted in the work of Dr. Hichert and McKinsey&Company.
The G7 Finance Ministers and Central Bank Governors welcomed the work of the IFRS Foundation's International Sustainability Standards Board (ISSB) on May 20, 2022. The prototypes have no reporting standard yet, and comments can be made for the prototypes until 29th of July.
Shouldn't IBCS also be proposed here? Let's meet to discuss.
All decision makers of sustainability and CSR, BI experts, controllers and FP&A professionals are invited for the IBCS Annual Conference to go deeper into the topic of ESG reporting.
---
Register: June 24, 2022, Berlin or Online
It is possible to attend this event online for free. All you need is to contact the sponsors of the IBCS Annual Conference, and receive a special coupon code for free registration.