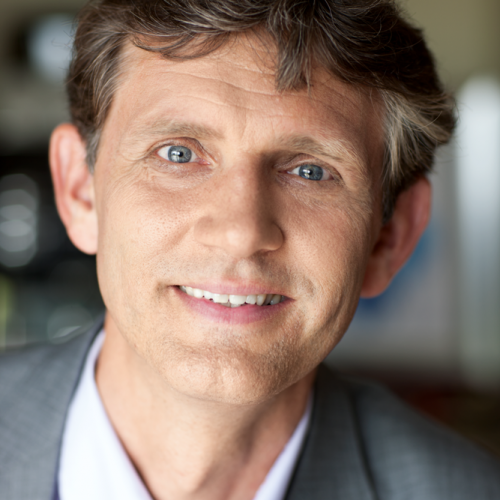 Dietmar Pascher
Dietmar Pascher is Partner and Trainer of Controller Akademie AG, a private training institute focused on training controllers.
---
About
Dipl. Ing. Dietmar Pascher is a partner and trainer of Controller Akademie AG. In addition to the training program for the Controller's Diploma (CA), he is also involved in the foreign-language training program of Controller Akademie and supports companies in implementing controlling projects in English, Spanish, and French. The focus of his work includes efficient reporting, balanced scorecard, project and sales controlling, as well as the psychological foundations of persuasive communication and leadership in change projects.
For Controller Akademie, he holds the professional training Management Reports, developed together with the HICHERT+FAISST IBCS® Institute.
In addition to earning a degree in industrial engineering, he was employed as a sales controller for Frischeis AG, Austria's largest wood trading company. Afterwards he worked as a project manager and controller for international projects in plant construction, and most recently as the head of development at KNAPP Logistics Automation.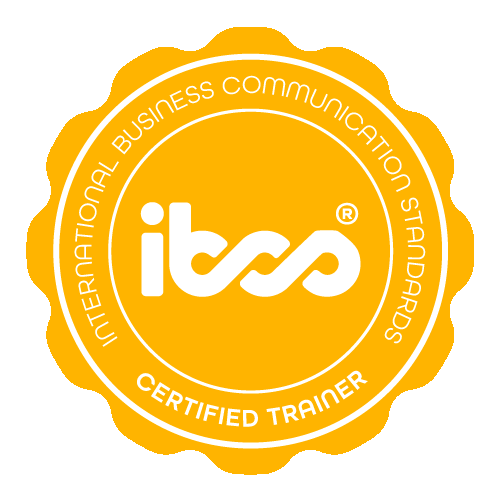 IBCS® Certified Trainer
Dietmar Pascher serves as IBCS® Certified Trainer.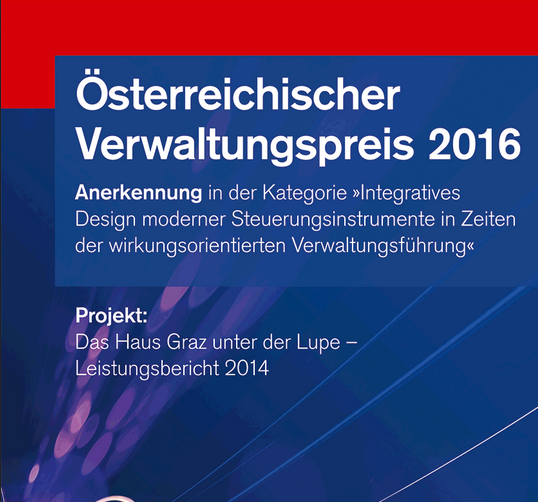 Österreichischer Verwaltungspreis 2016
For the reports in "Leistungsbericht 2014 – Das Haus Graz" the project team has received the award "Österreichischer Verwaltungspreis 2016" (see certificate here).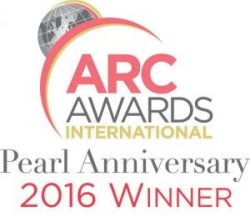 International Golden Award of ARC in New York
Graz Holding's Annual Report 2015, co-designed by IBCS® trainer Dietmar Pascher, has sensationally been winning the International Golden Award of ARC in New York. More…
Work samples
The House of Graz report shows the administration of Graz, the Holding and participations of Graz in one single booklet. Despite of the different areas we could make sure that all charts are scaled correctly and therefore comparable. In one glance we can see, where the budget goes. We have choosen a monochrome concept to use the corporate colors for the different divisions (Administration blue, Holding green and participations grey).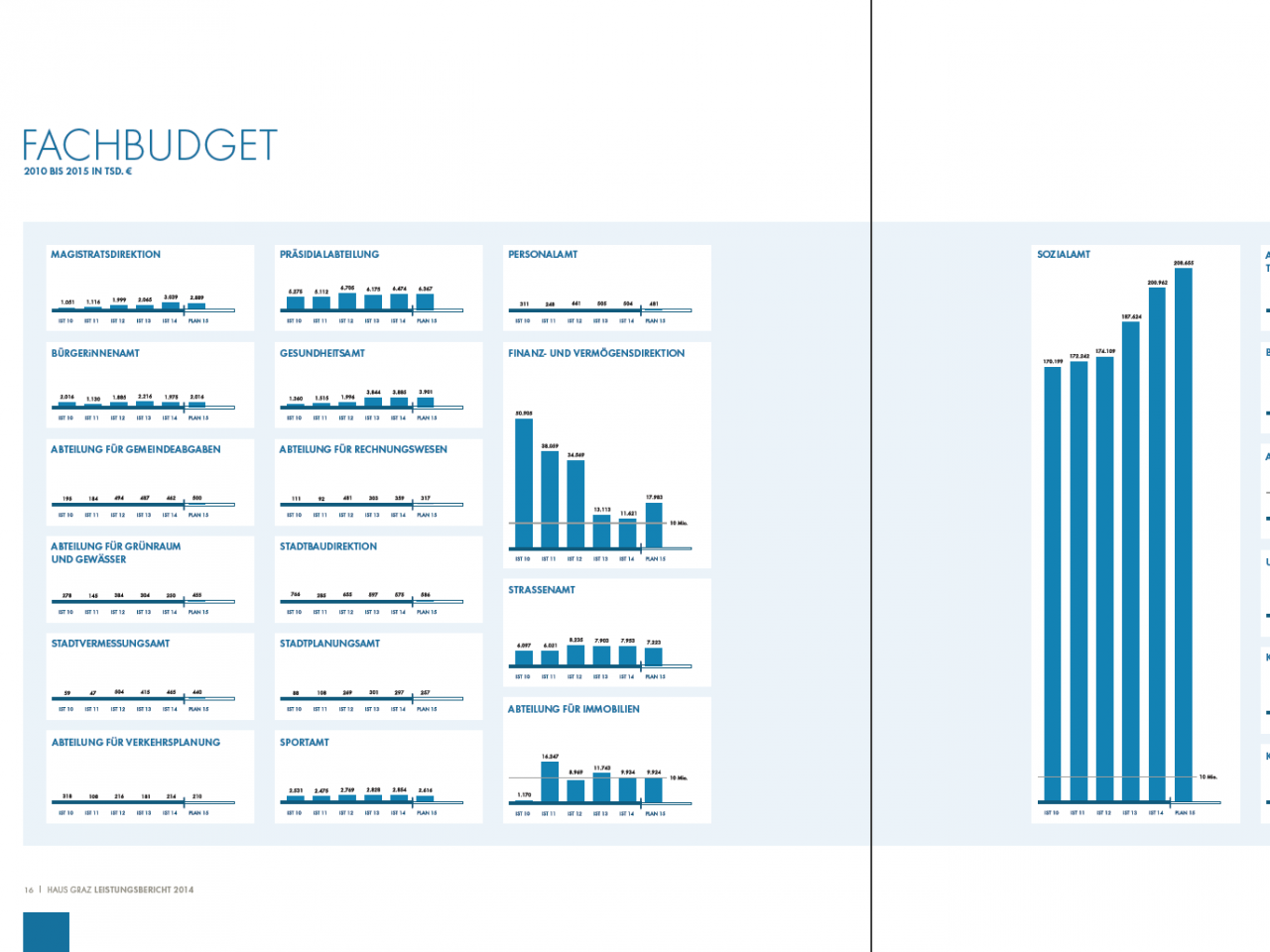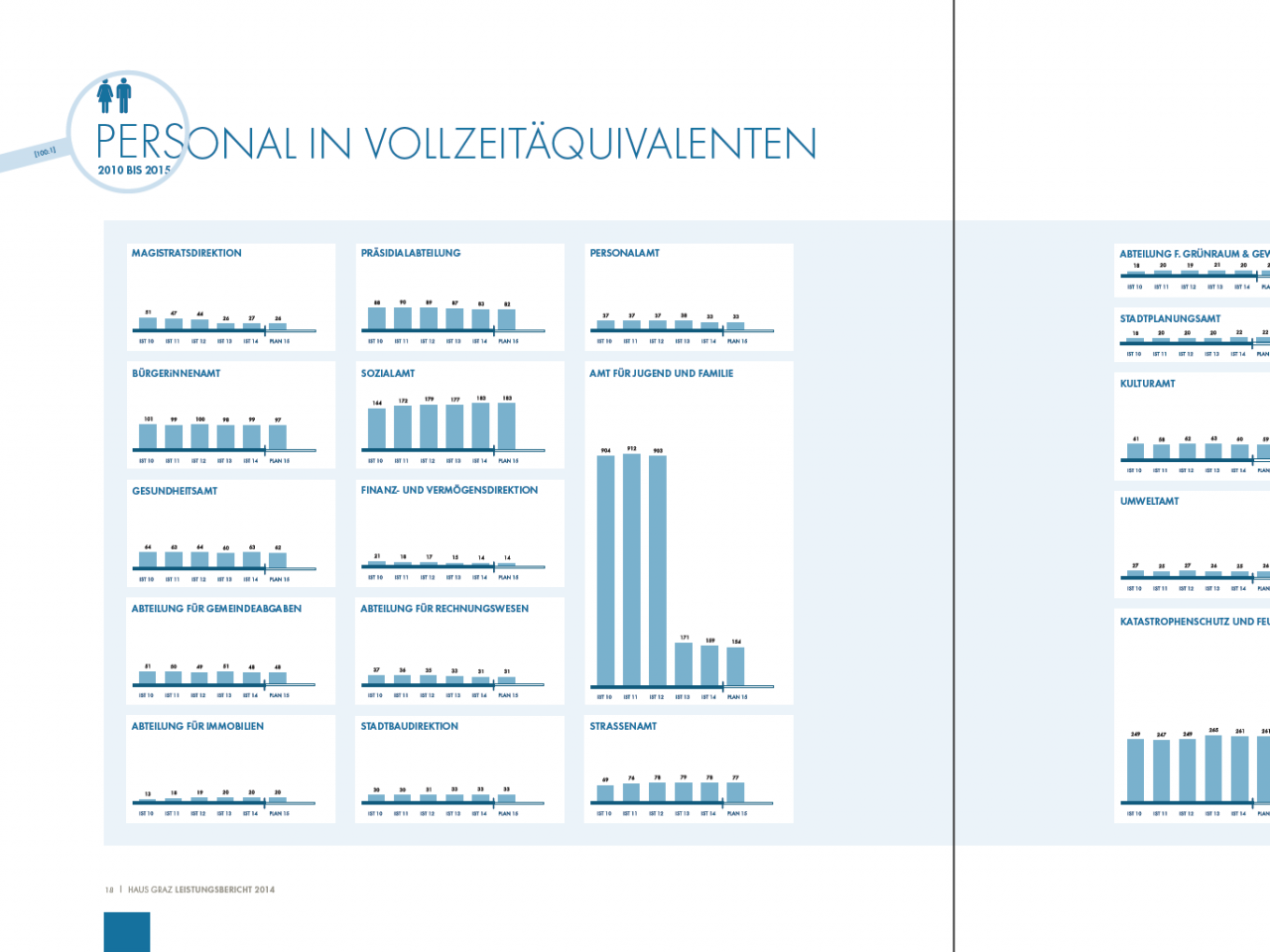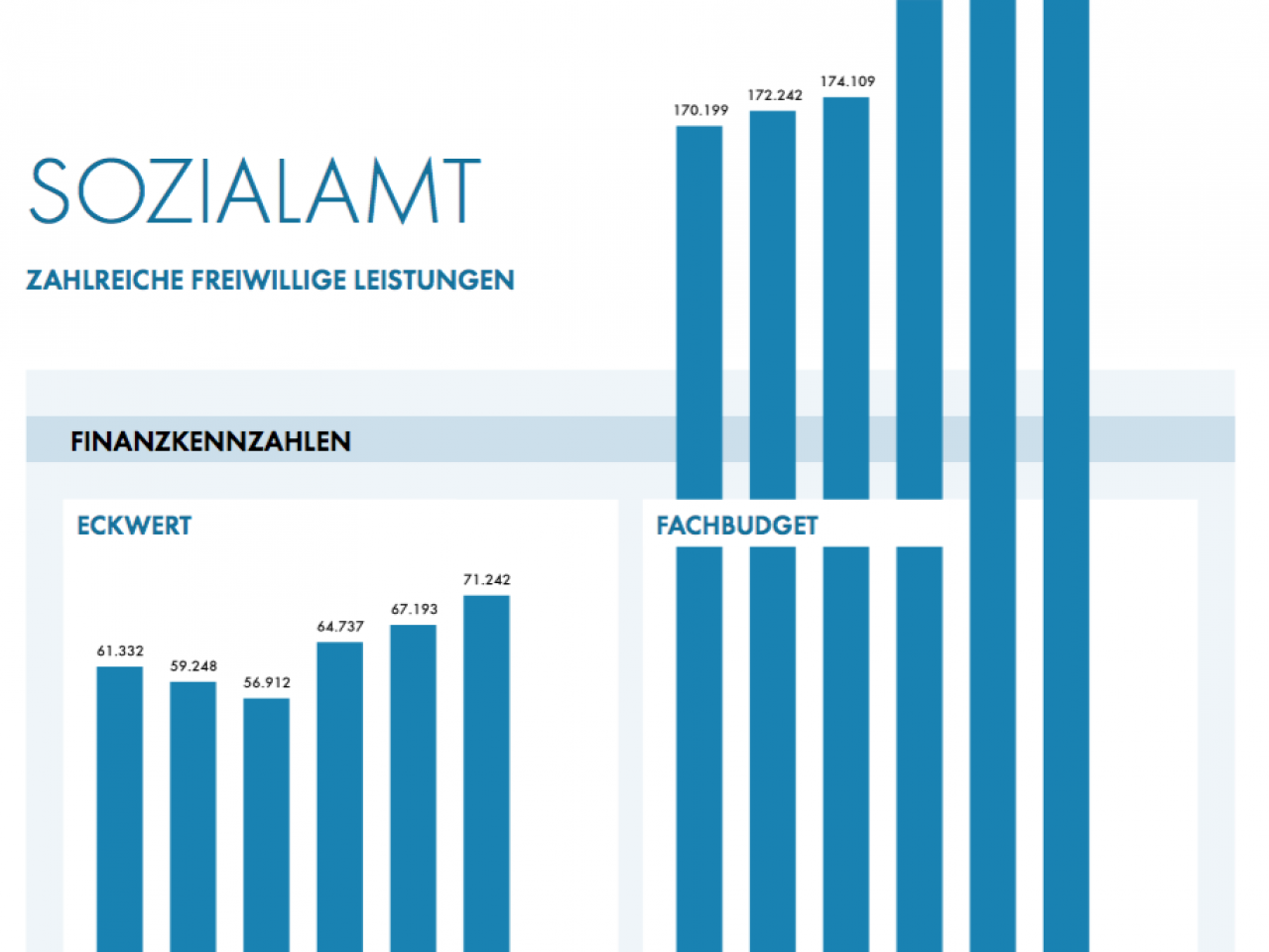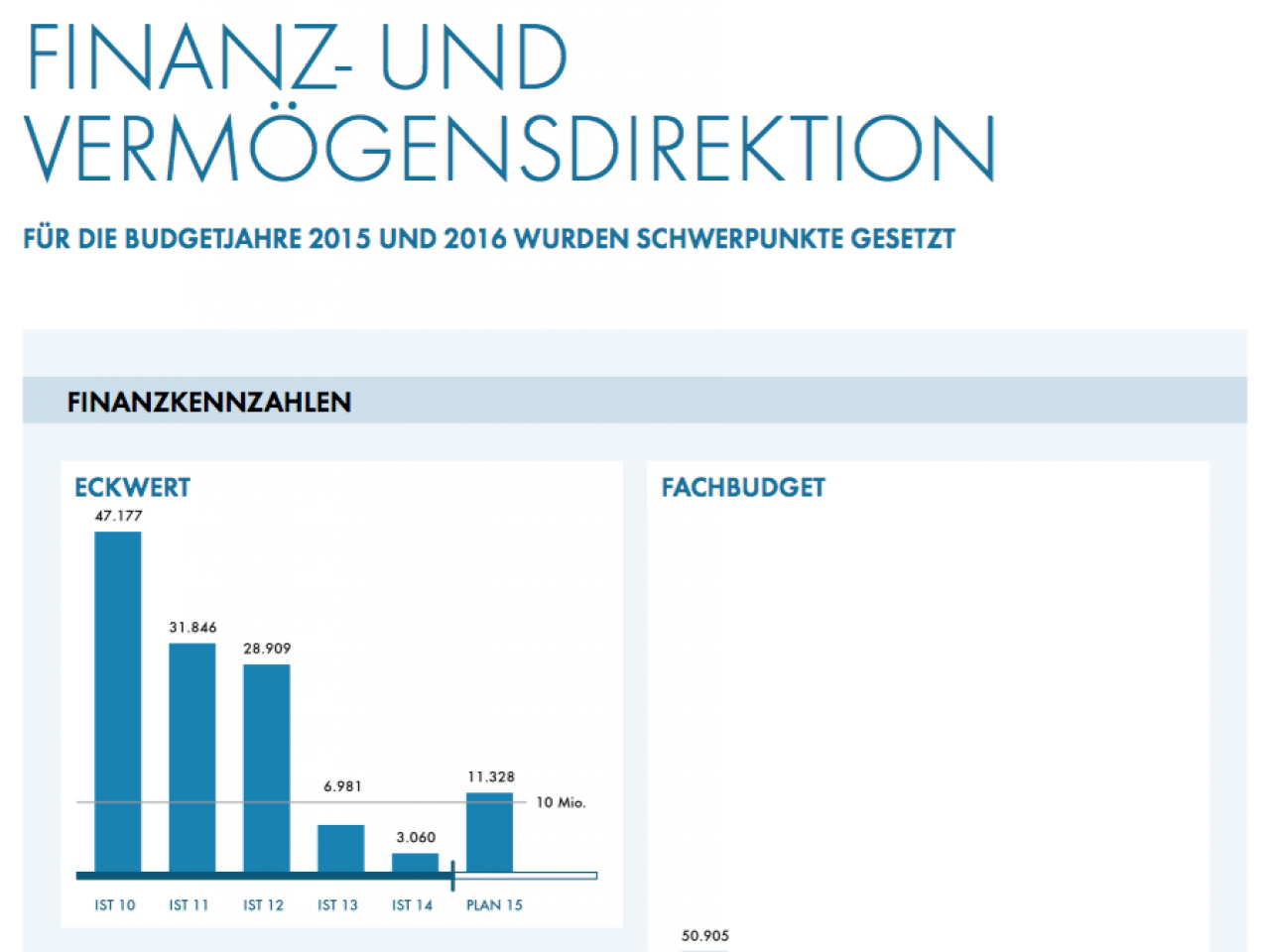 Executive summary The report has quadratic dimensions (12x12 inch). So we could show all departments in one double page as executive summary. (See page 16 and following)

Personnel The blue color for Personell is lighter and the magnifying glas with the people indicate immediately that we are not seeing Euro values. (See page 18 and following)

Expenses A unified scaling for different divisions and more than 100 pages is a challenge and we need to be brave to go beyond the scope. At the same time the report is getting more interesting and we see fast which expenses go beyond the budget. (See page 28)

Magnifying small values We use a magnifying glass with a scaling factor, whenever values are getting too small. We ensure that original values are still comparable throughout the whole report. But in addition we enable comfortable reading of small and developing values. (See page 31)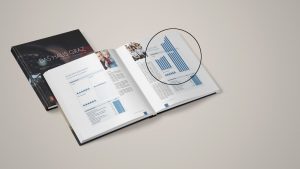 Leistungsbericht 2014
Das Haus Graz
Single booklet showing 'The House of Graz' with the administration of Graz, the Holding, and participations of Graz.