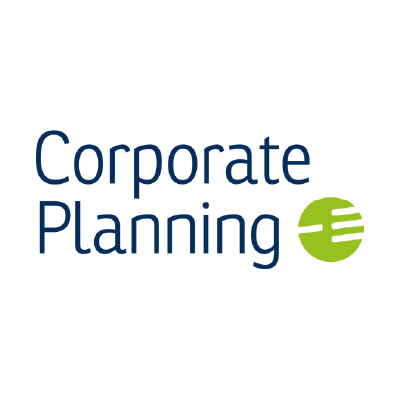 Corporate Planning
CP Corporate Planning AG (CP) has been providing user-friendly software for business management in the SME sector for over 30 years. With its training and consulting team, CP guides customers of all sizes and from many different sectors through the design and implementation of solutions for flexible planning, modern analytics and intelligent reporting.
---
About
Corporate Planning and its subsidiary Hi-Chart are part of the proALPHA Group. The Corporate Planning software provides a technological platform for operational planning, integrated financial planning and consolidation.
.
The solutions
Corporate Planning's award-winning solutions combine automated planning approaches for forecasting, ad-hoc analyses, and one-click, real-time reporting according to the International Business Communication Standards (IBCS®). Over 150 interfaces enable all the relevant data throughout the company to be included.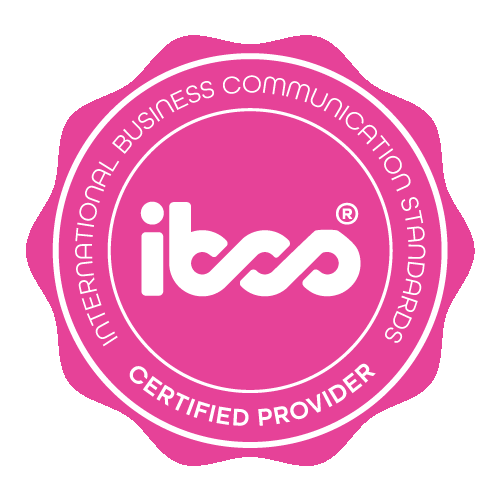 The Training & Consulting team of Corporate Planning became IBCS® Certified Provider in May 2021.
Team and approach
team of highly qualified instructors and consultants with many years' experience
high level of methodological and business administration expertise
focus on the introduction of Corporate Planning and Qlik solutions for value-based management
implementation using the coaching model
agile project management with Scrum
Overview of services
design, optimization and implementation of planning processes
design, optimization and implementation of management reporting according to IBCS®
development of business analytics solutions based on Qlik Sense
automation of data flows with connection to back-office systems
CP Campus with eLearning and live training by Corporate Planning, CA controller akademie and the IBCS Institute (HICHERT+FAISST)
Work samples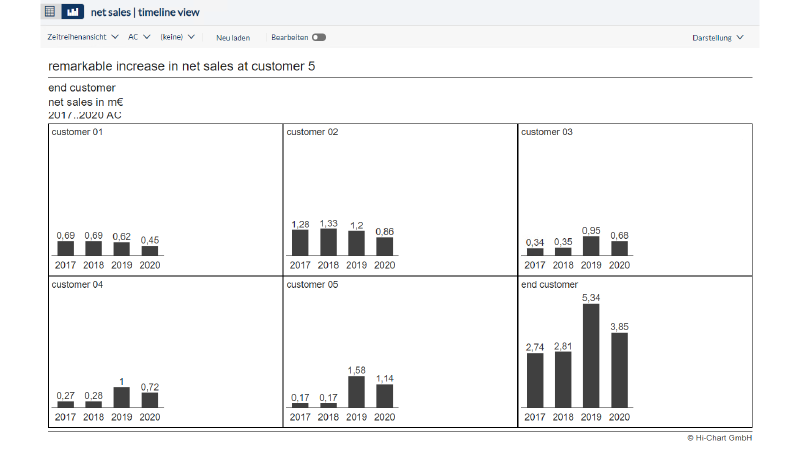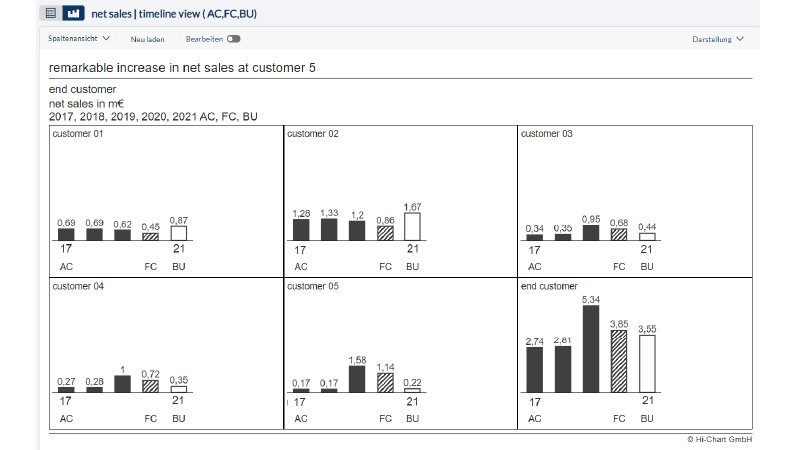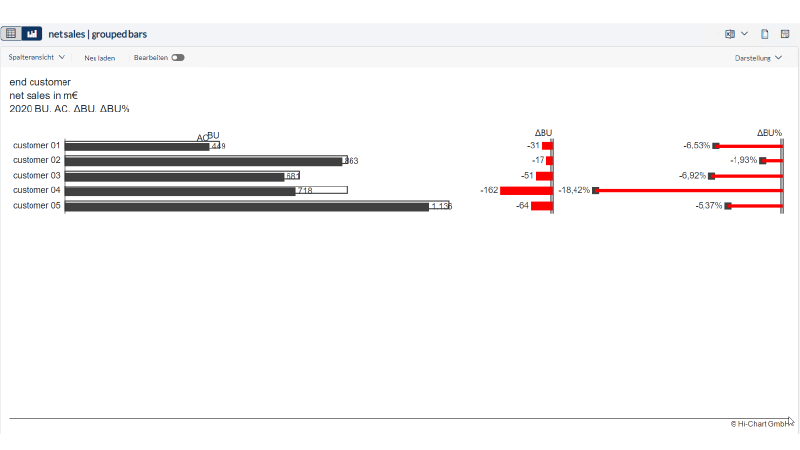 Net sales (timeline view) Clear presentation of the annual net sales of five customers from the sales channel "end customer" as well as the entire sales channel (end customer) in a mutlichart presentation. For the sake of good comparability, all customers and the entire sales channel are bundled on one page. For each customer and the distribution channel as a whole, the annual sales are shown in columns with the exact purchase value. According to the headline, the focus is on the increase in customer 5.

Net sales timeline view (AC, FC, BU) Evaluation of net sales according to the actual (solid), the forecast for 2020 (hatched) and the budget for 2021 (outlined column). In this multichart presentation, the SUCCESS rule "Unify" (UN 3.2: Unify scenarios) comes into play. The graphic pattern identifies the scenarios clearly and simplifies the evaluation.

Net sales report (grouped bars) The SUCCESS rule "Structure" (ST 3.2: Structure) recommends a bar chart for the presentation of structures such as the individual customers of a sales channel. In this chart the actual and budget data can be evaluated at a glance. The outliers are easily recognized without long analyses and comparisons.
---