C13: Small multiples
This template consists of small multiples for 16 locations representing yearly absolute variances of "Net profit". 
---
This template can be used best, if the same measure has to be presented for different locations, product lines, etc. The number of small multiples can be up to 25 or more (depending on the number of columns per chart and the font-size being used).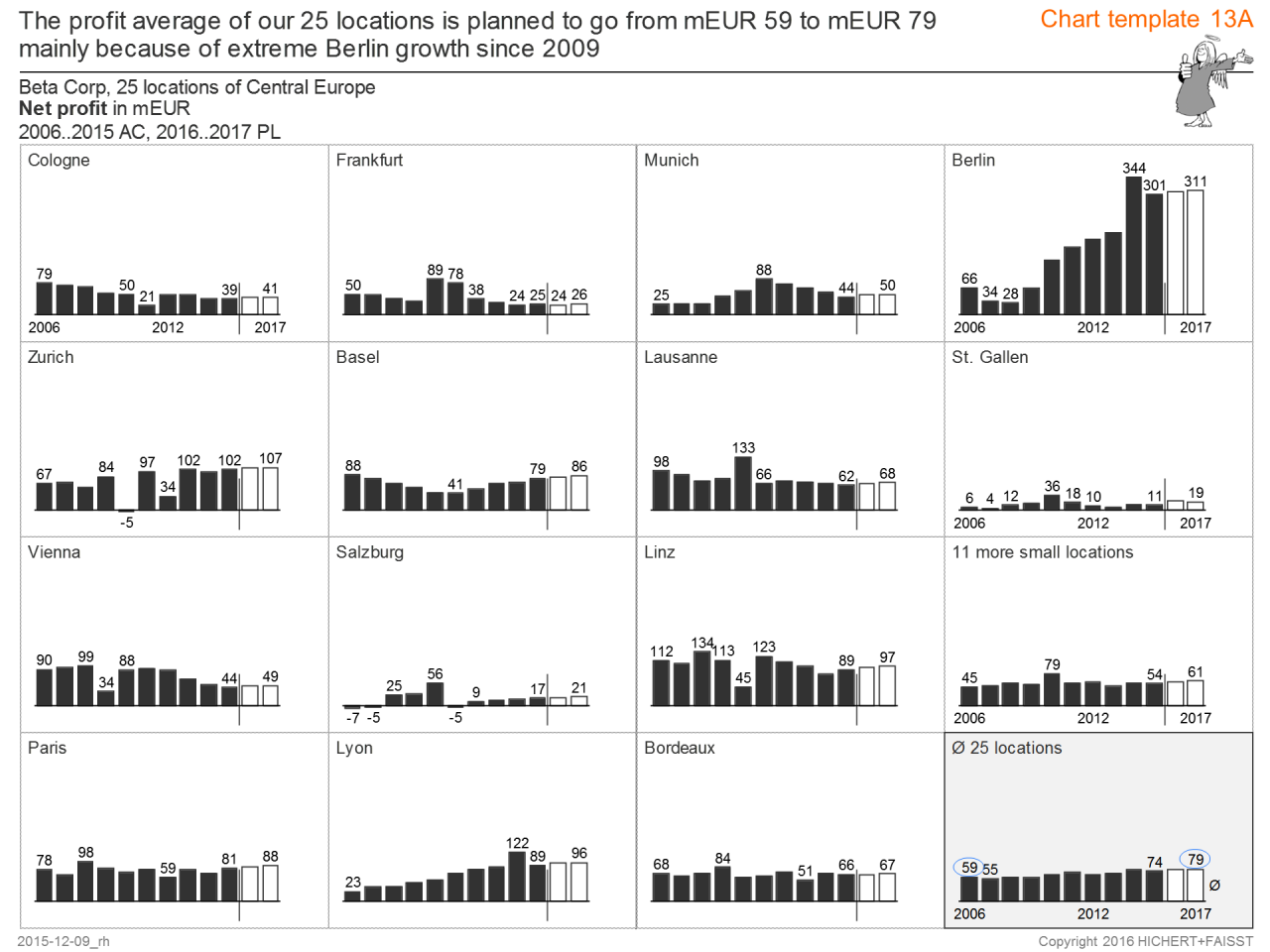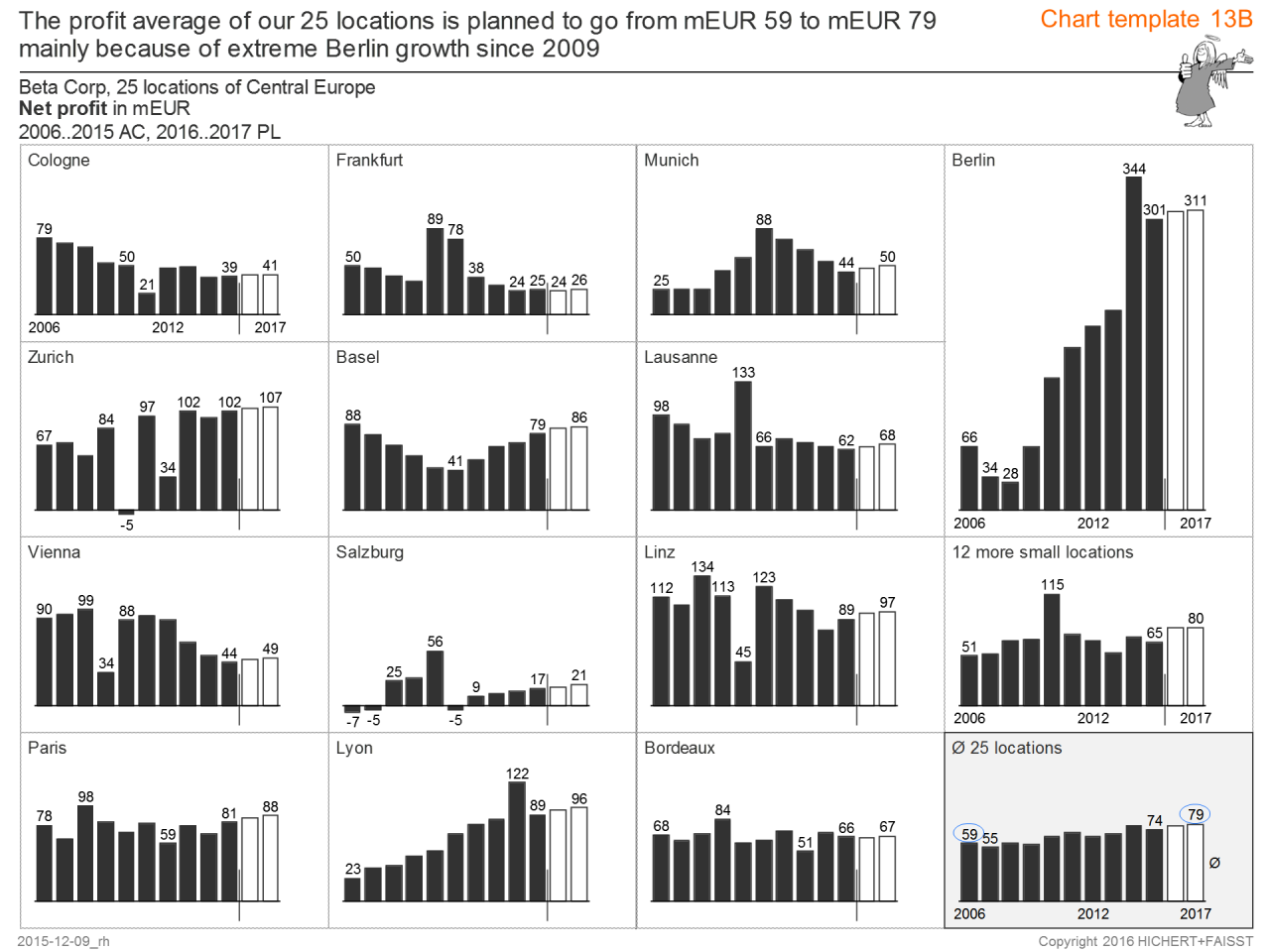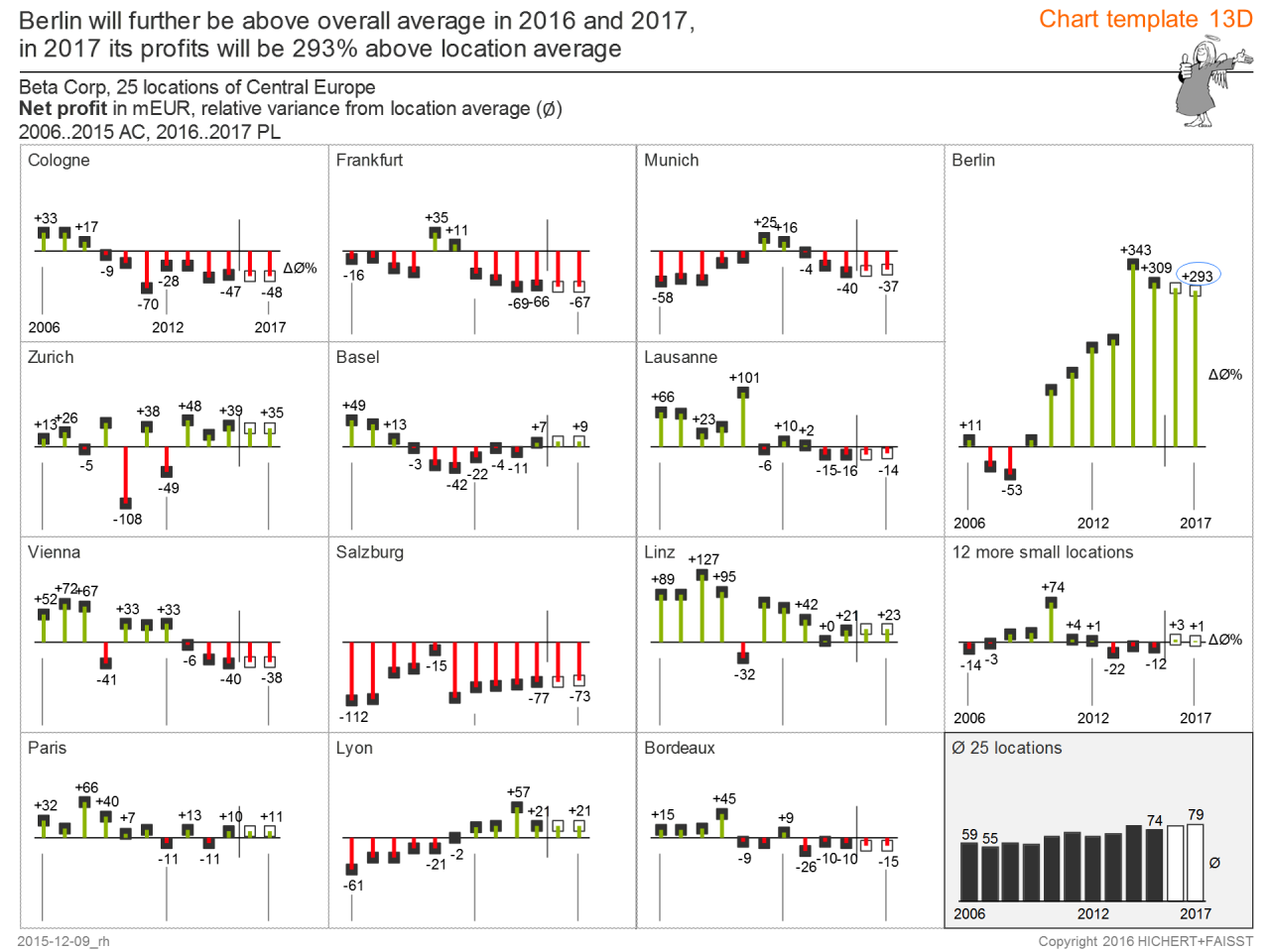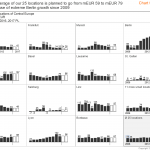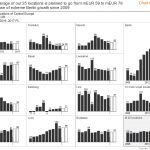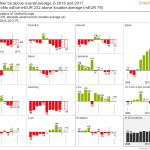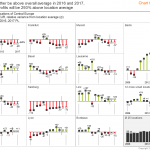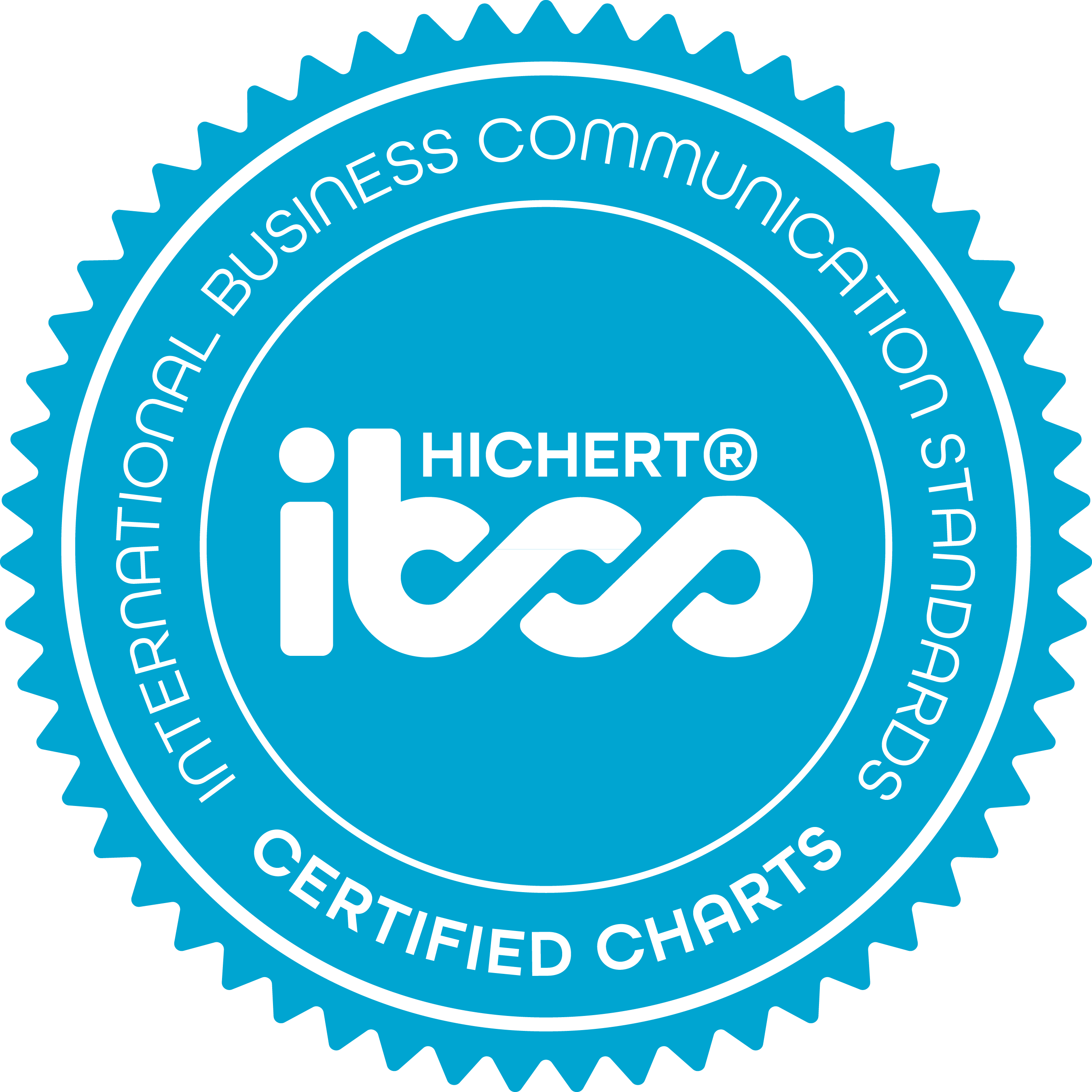 Features for IBCS® certification of software
Required
Proper scaling of all charts in this template
Notation concept for the columns showing different scenarios
Consistent title and footnote concept
.
.
Optional
Message concept
Highlighting differences
Highlighting with trend arrows
Integrating and highlighting comments