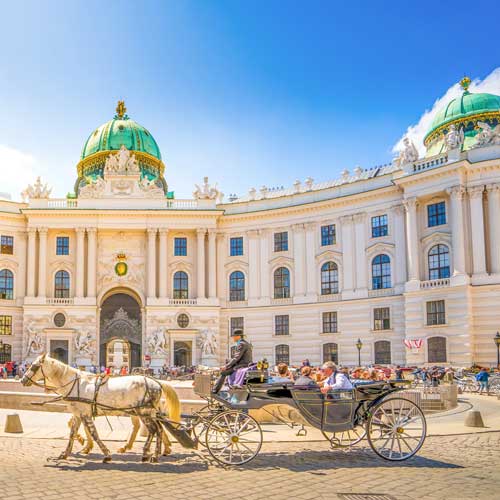 IBCS Annual Conference 2019 in Vienna
June 28, 2019
Hotel Savoyen Vienna
Rennweg 16, 1030 Vienna
Austria

Room booking here.
---
Don't miss the General Assembly of the IBCS Association on the evening before the conference at 7 pm.
Program of Friday, June 28, 2019
The program will be updated continuously.
Topics of the parallel breakout sessions
Session 1: Otto Neurath: Data-driven Insight at first and second glance, and lessons learned from the Vienna method applicable to IBCS®
Jean-Claude Brunner, TCI Consult
The workshop will show highlights from Neurath's work, compare and contrast examples to their IBCS® equivalent, as well as present lessons learned from the Vienna method and Isotype for IBCS®. A small experiment will contrast the effectiveness of the Vienna method and IBCS®.
Participants (as of March 21, 2019)
Felix Becker, Ernst & Young, Düsseldorft (DE)
Raphael Branger, IT-Logix, Bern (CH)
Jean-Claude Brunner, TCI Consult, Wien (AT)
Elena Danchyshyna, Alexander Thamm, München (DE)
Norbert Engelhardt, pmOne, Unterschleißheim (DE)
Jürgen Faisst, HICHERT+FAISST, Hilden (DE)
Michael Föry, Föry Consulting, Basel (CH)
Oliver Franz, HighCoordination, Düsseldorf (DE)
Mike Fritz, trueChart, Zürich (CH)
Dario Genovese, HighCoordination, Zürich (CH)
Holger Gerhards, gmc², Bonn (DE)
Michael Gill, Gill Business Intelligence, Mainz (DE)
Ralph Ginzinger, HighCoordination, Zürich (CH)
Benjamin Gnädig, HighCoordination, Radolfzell (DE)
Kristof Gramm, IT-Logix, Bern (CH)
Andraes Gutzeit, Windhoff, Gescher (DE)
Wolfgang Hackenberg, steercom, Hamburg (DE)
Rolf Hichert, HICHERT+FAISST, Hilden (DE)
Max Hummel, KI performance, Köln (DE)
Jörn Johenneken, Braincourt, Düsseldorf (DE)
Gunnar Knoch, Woodmark, München (DE)
Severin Leuenberger, IT-Logix, Bern (CH)
Philipp Leimgruber, HighCoordination, Zürich (CH)
Robert Lochner, Linearis, Wien AT)
Dawid Marciniak, HighCoordination, Düsseldorf (DE)
Marlene Mayer, Braincourt, Leinfelden-Echterdingen (DE)
Daniel Meier, ifb International, Zürich (CH)
Mladen Meter, Business Effectiveness , Zagreb (HR)
Björn Miessen, Miessen Business Intelligence, Sittard (NL)
Florim Mjekiqi, HighCoordination, Radolfzell (DE)
Johannes von Mulert, IBCS Association, Kreuzlingen (CH)
Cornelia Neeser, Rödl Dynamics, Münster (DE)
Daniel Oppliger, Die Mobiliar, Bern (CH)
Mehmet Pasali, Mercedes-Benz Turkey, Istanbul (TR)
Sergi Pizarro, AMSEL ASSESSORS, Mataró (ES)
Lars Schubert, graphomate, Kiel (DE)
Michael Schwan, HighCoordination, Zürich (CH)
Christian Storms, oh22data, Bad Camberg (DE)
Xavier Subirats, AMSEL ASSESSORS, Mataró (ES)
Edyta Szarska, Controlling Partner, Warschau (PL)
Stefan Utermark, trueChart, Erfurt (DE)
Marc Weber, Concentrix, Osnabrück (DE)
Christiane Wierich, Windhoff, Gescher (DE)